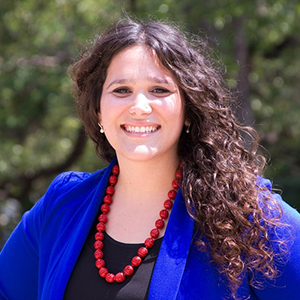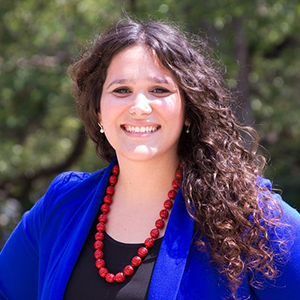 Emily Bhandari joined the Hogg Foundation for Mental Health in 2018 as the Strategic Learning and Evaluation Program Officer. In this role, she facilitates the foundation's learning objectives, designs research and evaluation priorities, and educates about community-level interventions that support resiliency and well-being in everyday life.
In the previous 9 years, she served on the staff of the Annette Strauss Institute for Civic Life—an organized research unit in the Moody College of Communication at The University of Texas at Austin—most recently as Director of Public Engagement. Co-author of the institute's 2013 and 2018 Texas Civic Health Index reports, Emily is a trained civic reflection and public participation facilitator.
She has a Master's degree in Public Affairs from the LBJ School of Public Affairs at The University of Texas at Austin where she also received a graduate portfolio certificate in nonprofit studies from the RGK Center for Philanthropy and Community Service. Additionally, Emily has a Master's degree in the Science of Social Work with a concentration in community and administrative leadership from the Steve Hicks School of Social Work at The University of Texas at Austin. She received the Patricia Stephens Endowed Presidential Scholarship in Social Work, and was named a Bill Archer U.T. in D.C. Fellow and a Bard College Trustee Leader Scholar.
Email: emily.bhandari@austin.utexas.edu
Phone: (512) 471-2982