In communities across Texas, there are fundamental differences in power and resources that lead to disparate conditions that influence mental health. The Hogg Foundation believes mental health is not solely an individual responsibility, but is also a product of these community conditions.
The foundation seeks concrete improvements in mental health and well-being, and decreases in mental health disparities for marginalized populations in communities across Texas by building capacity through planning, collaboration and evaluation grants.
Our Approach
During our strategic planning process, foundation staff met with state and national stakeholders to identify critical areas in which the foundation's grantmaking could have a significant impact. Our priority funding areas are the product of strategic planning and in alignment with our vision, mission and values.
The foundation does not accept unsolicited grant proposals. Rather, we use requests for proposals (RFPs) for specific grant programs and use a competitive selection process to ensure the greatest results. The foundation makes a concerted effort to publicize open RFPs in a timely manner. In addition, the foundation routinely distributes news releases announcing the latest grant awards. News releases provide a good sense of the foundation's funding priorities, as well as insight into what makes for a compelling proposal. Sign up to receive emails about funding opportunities, award announcements, and more.
Funding decisions are made entirely according to the merit of the proposals received. A rating instrument is used to evaluate the grant proposals and identify a subset for possible funding. For every funding opportunity, a grant committee reviews the merits of each proposal. Grant initiatives are assigned to a program officer who is responsible for day-to-day management, including communication and coordination with grantees.
To avoid a conflict of interest, foundation staff do not accept phone calls regarding RFPs. For each RFP, we typically provide an informational teleconference to give prospective applicants an opportunity to ask questions of program staff directly. Outside of the teleconference, questions must be submitted by email.
What We Do Not Fund
Mental health conditions and substance use disorders are conventionally grouped under the category of behavioral health. The primary focus is mental health, and we currently do not have grant programs devoted solely to substance use disorders. This is in keeping with the directives of the organizations founder, Miss Ima Hogg, as well as a reflection of the areas of expertise of foundation staff members.
We also distinguish mental health conditions from intellectual and developmental disabilities such as autism and Alzheimers. Although these issues are vitally important, they mostly fall outside of our programmatic focus. Some of our grant initiatives, however, acknowledge that intellectual and developmental disabilities frequently co-occur with mental health conditions.
Funding Opportunities
View open grants, scholarships and fellowships.
Awarded Grants
View awarded funds and learn about featured initiatives.
Announcements
Receive emails about funding opportunities, awards and more.
Featured Grant Initiatives
The foundation plays a significant role in the success of community mental health programs across Texas through a variety of grant initiatives.
Seven Texas nonprofits receive grants to improve academic achievement by ensuring that students get the mental health support they need to thrive.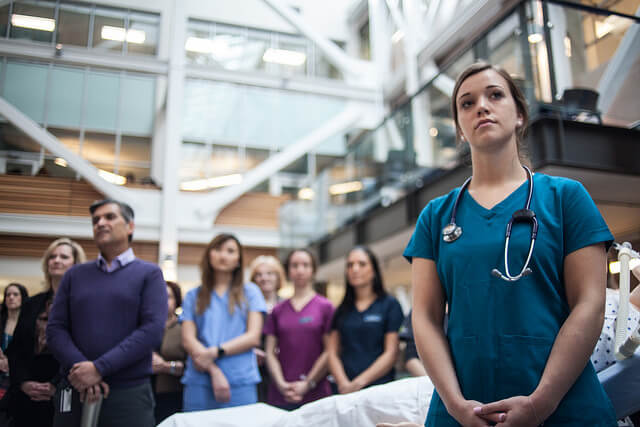 Texas medical schools receive grants for integrated health care programs that take a coordinated approach to address determinants of mental health.