National Advisory Council
This group provides guidance and expertise to foundation staff on matters related to strategic planning, major grant initiatives and other priorities.
Council members have expertise in fields related to the foundation's mission, such as psychiatry, community health, sociology, philanthropy, public policy and law. They bring a variety of perspectives to our work, including consumer and family advocacy, lived experience of mental health, public and private sector practice, and academia.
Appointed by the foundation's executive director, council members serve staggered five-year terms and meet annually.
Daniel Dawes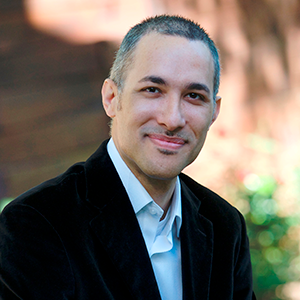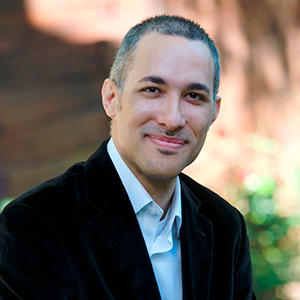 Daniel E. Dawes, J.D. is an attorney, administrator and author who has led numerous efforts to address health policy issues impacting diverse populations in urban and rural communities both domestically and globally.
His extensive legal, policy, administration, education, research and government experiences and focus on health reform, health equity, and health system transformation has made him widely sought after by governmental and non-governmental entities. His work bridges research, healthcare, population health and public health, and takes an interdisciplinary and community-engaged approach to develop effective and innovative solutions in order to tackle healthcare, behavioral health and public health issues.
He is the author of the groundbreaking and best-selling health policy book, 150 Years of ObamaCare, published by Johns Hopkins University Press.
Term of Service: 2017 – 2022
Letty Elenes
Letty Elenes is the project director for the Copeland Center for Wellness and Recovery, Technical Assistance Center-Doors to Wellbeing. She is a pioneer in the Alameda County Youth Consumer Movement and an award-winning program director with a record of identifying, creating and executing successful programs to address youth and adult mental health needs.
Elenes is co-author of Wellness Recovery Action Plan for Youth (WRAP®) and a popular public speaker with youth and adult audiences. She is a founding member of the Pool of Consumer Champions-Transition Age Youth Committee, the Alameda County Transition Age Youth System of Care, Transition Age Youth Advisory Board and the Copeland Center National Youth Council.
Elenes is passionate about community health and has been involved with efforts for systems change since she was 14. In her spare time she gives back to the community by raising awareness about wellness, breast cancer, and cervical cancer.
Term of Service: 2015 – 2020
Teresa Granillo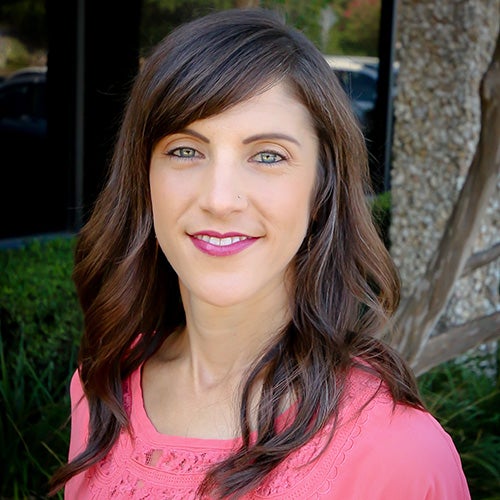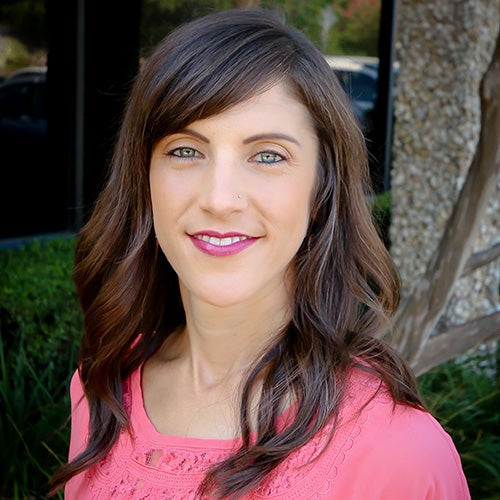 Dr. Teresa Granillo is the CEO of AVANCE, a two-generation organization that provides parents with the tools and support they need to set their children up for healthy, successful futures. AVANCE delivers culturally responsive early childhood education programming to predominately Spanish speaking mothers and their children ages 0-3 years. Dr. Granillo is a first-generation college graduate of The University of Arizona, earning a Bachelor of Arts in Psychology and graduating Magna Cum Laude. She also earned a Master of Social Work and Master of Science in Psychology, as well as a dual Ph.D. in Social Work and Psychology from the University of Michigan.
Prior to her work with AVANCE, Dr. Granillo was the Executive Director Con Mi MADRE and taught clinical skills at The University of Texas at Austin's Steve Hicks School of Social Work and researched issues related to Latina/o mental health, with a particular emphasis on Latina youth.
Dr. Granillo serves as the Education Chair on the Board of the Hispanic Women's Network of Texas and is part of the Education Committee of the Greater Austin Hispanic Chamber of Commerce. She is also a board member of HERdacity and is the female Texas Affiliate representative for the National Council of La Raza. A recipient of the Lora Lee Peterson Teaching Excellence Award, the Texas Association of Mexican American Chambers of Commerce's Women of Distinction Award, the Austin Under 40 Award in Nonprofit/Community Service, and 1st Tee of Greater Austin's Confidence Award, Dr. Granillo was recently featured on the cover of Austin Woman Magazine, and was nominated for the Austin Business Journal's 2017 Best CEO Award.
Term of Service: 2018 – 2023
Dena Granof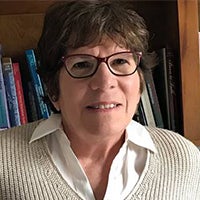 Dena Granof, Ph.D, retired from The University of Texas at Austin as a faculty member in the Department of Communication Sciences and Disorders in 2013.
She has over 40 years of experience working with children and adults and their families to help them cope with a communication or cognitive disability. She taught courses in communication and cognitive impairment throughout the age span; focusing on children with brain differences and genetic disorders; traumatic brain injury; and neurological changes in adults.
Dr. Granof developed and led programs relating to the impact of disability on families and family structure both at The University of Texas and HealthSouth Rehabilitation Hospital.
Term of Service: 2019 – 2024
Roderick King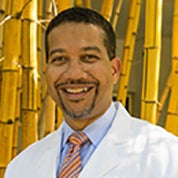 Roderick King, M.D., is chief executive officer of the Florida Institute for Health Innovation and an associate professor in the Department of Public Health Sciences at the Miller School of Medicine. He also holds faculty appointments at Harvard Medical School and Harvard School of Public Health where he formerly directed the Program on Cultural Competence in Research at the Harvard Clinical Translational Science Center.
His academic work, teaching and key consulting roles focus on minority health policy and improving the health of underserved communities via leadership and organizational change to address health disparities.
Term of Service: 2014 – 2019
Chacku Mathai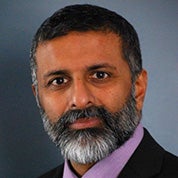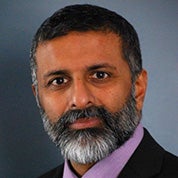 Chacku Mathai, an Indian-American born in Kuwait, got involved in mental health and addiction recovery advocacy when he was just 15 years old. Now President and CEO of Mental Health America of Rochester, his personal experiences of trauma as a youth in mental health and addiction recovery in New York acted as a catalyst for his engagement in efforts to advocate for improved services and alternative supports in the community.
Chacku's more than thirty years' experience in community-based mental health and addiction services has included roles such as Director for the STAR Center with the National Alliance on Mental Illness, Associate Executive Director of the New York Association of Psychiatric Rehabilitation Services, and a Psychiatric Rehabilitation Practitioner with Unity Health System and DePaul Community Services.
Term of Service: 2018 – 2023
Ricardo A. Millett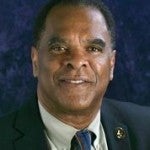 Ricardo Millett is principal of Millett & Associates and a principal associate of Community Science. He has over 35 years of experience in evaluation research and program management at the community, nonprofit, city, state, philanthropic and federal levels.
A scholar and practitioner who applies knowledge, data and research to better inform responsive programs and policy results for communities and funders, Dr. Millett has lectured and published extensively on the application of social science research methods and usefulness to addressing societal inequities.
Term of Service: 2014 – 2019
Sheila Pires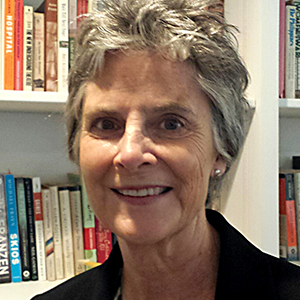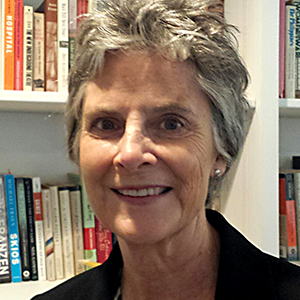 Sheila A. Pires is a founding partner of the Human Service Collaborative of Washington, D.C., a policy and technical assistance group specializing in child and family service systems. She serves as the Senior Consultant to the Children in Managed Care and Child Health Quality Programs at the Center for Health Care Strategies and is a core partner of the National Technical Assistance Network for Children's Behavioral Health, co-leading the Network's focus on policy, system design and financing.
Ms. Pires has over 35 years of experience in national, state, and local government and non-profit agencies serving children, youth and families at risk. She has held senior staff and management positions in the U.S. House of Representatives, the U.S. Department of Health, Education and Welfare and the Carter White House. She co-chaired the children's mental health and substance abuse committee of President Clinton's Task Force on Health Care Reform, and co-authored the children's issue brief and policy recommendations for President Bush's New Freedom Mental Health Commission. In the Obama Administration, she was invited to present on children's behavioral health at the Center for Medicare and Medicaid Services Grand Rounds. Ms. Pires served as Deputy Commissioner of Social Services for the District of Columbia and led a reorganization of the city's child mental health system as head of child mental health services. She has consulted with most states, as well as counties, cities, neighborhoods, foundations, and family organizations, and has authored numerous publications on systems change, including Building Systems of Care: A Primer.
Ms. Pires received her Bachelor of Arts from Boston University and a Master in Public Administration from Harvard University.
Term of Service: 2017 – 2022
Steven Schnee
Steven Schnee, Ph.D., former Executive Director of the Harris Center for Mental Health and IDD (formerly MHMRA of Harris County), assumed the position in 1992. Previous roles include Superintendent of the San Antonio State Hospital and Executive Director of Central Counties Center for MHMR Services. Term of Service: 2018 – 2023
Michael Schwartz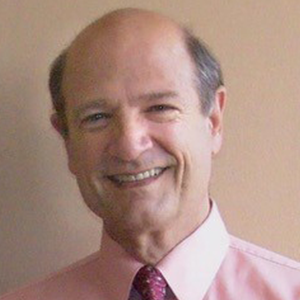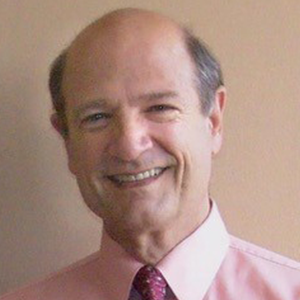 Michael Schwartz, M.D., psychiatrist, is Clinical Professor of Psychiatry and Joint Professor of Humanities in Medicine at the Texas A&M College of Medicine. His career has been focused on the process of recovering from mental illness by emphasizing the promotion of wellness, overcoming stigma, and celebrating recovery.
Dr. Schwartz is Co-Founder and Medical Director of the Irwin Foundation, a group committed to abetting the process of recovering from mental illness. Author and co-author of numerous articles and chapters in books, and co-editor of numerous volumes, he is Co-Founding Editor of the journal "Philosophy, Ethics and Humanities in Medicine" and Associate Editor of "Philosophy, Psychiatry & Psychology."
Dr. Schwartz is actively involved with the International Network for Philosophy and Psychiatry, co-organizing upcoming meetings in Poland and in France. In 1998, he was named, in Zurich, Switzerland as a recipient of the Dr. Margrit Egnar-Stiftung for "contributing to a more human world in which the human being with its mental needs stands in the center."
Term of Service: 2019 – 2024
Ken Thompson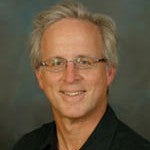 Ken Thompson, MD, is a public service psychiatrist and a Clinical Associate Professor of Psychiatry at the University of Pittsburgh. He has focused his career on improving public psychiatric services, primary care and public/population health with a particular emphasis on achieving health equity.
Since 2013 he has been the consultant psychiatrist at the Squirrel Hill Health Center (a Federally Qualified Health Center), the Milestone Mental Health Center, the Center for Inclusion Health at Allegheny General Hospital, and the Duquesne University Psychology Clinic. He also sees patients at the Center for Aviation Medicine, where he evaluates pilots for fitness to fly.
Dr. Thompson has 30 years of experience providing and leading psychiatric care in primary care, community mental health programs and other community settings.
Term of Service: 2016-2021