Transforming Mental Health Through Community
The Hogg Foundation envisions a future in which the people of Texas thrive in communities that support mental health and well-being. We believe it's possible to transform how communities promote mental health in everyday life. We support research and learning, practice and implementation, and policy initiatives to achieve this vision.
Strategy and Impact
We use a variety of approaches to create systemic change in community-based mental health strategies and practices.
Funding Opportunity
We want to highlight writers who are living with or recovering from mental health challenges in this contest.
Success Story
We take a look back at our decade of investment in the Mental Health Policy Academy and Policy Fellow Initiative.
News and Announcements
Get news, insights and ideas related to our initiatives and the state of mental health in Texas.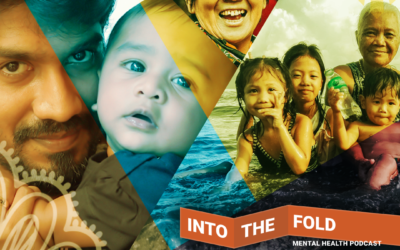 Hogg Foundation for Mental Health · Episode 132: Asian Americans Attaining Awareness In our Asian Americans Attaining Awareness podcast we're observing May as Asian American and Pacific Islander Heritage Month. We're taking this time of cultural recognition to look at...
read more
Public Policy
Through a variety of policy initiatives, the Hogg Foundation influences systemic change at the state and local level to improve the mental health and well-being of people across Texas.
These policy priorities represent mental health and substance use issues that we believe deserve the attention of policymakers and advocates. 
Navigating mental health systems and services in Texas can be daunting, even for the most informed advocates and policymakers.
The foundation Policy unit recently responded to several Requests for Information related to the interim charges.
Podcast
Listen to conversations with mental health consumers, practitioners and advocates.
Video
Watch informative interviews, in-depth features, clips from events and more.
News
Get mental health news from Texas and beyond delivered directly to your inbox.