Vision, Mission and Values
Vision
The people of Texas thrive in communities that support mental health and well-being.
We envision a future in which all people in Texas thrive in communities that support mental health, achieve health equity, and promote well-being. This means that the extent to which people are connected to resilient communities that support their mental health is not determined by where they live, how much schooling they have, how much they earn, what they look like, what language they speak, who they love, or how they worship. People feel safe in their neighborhoods and experience a sense of control over their own lives. A broad array of institutions, programs and services are designed with mental health and well-being in mind.
Mission
Transform how communities promote mental health in everyday life.
Mental health is not solely an individual responsibility but is a product of community conditions. The places where people live, learn, work, play and pray can have a significant impact on improving mental health. Some mental health conditions are exacerbated by medical or clinical barriers, such as the lack of mental health professionals in the state. However, many poor outcomes stem from challenging environmental factors like housing stability, neighborhood infrastructure, and conditions at home, work and school.
Mental health is a concept that should be promoted beyond the walls of health clinics and instead integrated into everyday life (such as our conversations, actions, decisions and responsibilities). Community members, leaders and professionals–-from teachers and preachers, to police officers and judges-–should understand the importance of mental health and the factors that influence it. Children should be supported by their families, teachers, peers, counselors and administrators in ways that enhance social connection and resiliency. The foundation will take an inclusive approach through which communities, particularly those that have been historically marginalized or excluded, take an active role in identifying and improving conditions that impact mental health.
Learn more about our approach:
The Hogg Foundation is guided in large part by Ima Hogg's vision for a Texas that supports and promotes mental health and well-being. Miss Ima believed that mental health exists along a continuum and people living with mental health conditions should be able to receive professional treatment and live rich lives in community-based, rather than institutional, settings. She believed supports for mental health and well-being can be applied to everyday situations in schools, workplaces, churches and families.
The foundation remains committed to Miss Ima's vision, which is sustained through five core values that guide our actions and decisions: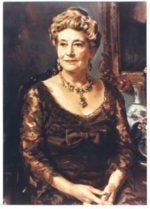 Blank
Impact
We create sustainable impact at scale by changing policies, practices and systems.
We accept that we must take risks in our work in order to create impact.
We are guardians of the resources Miss Ima dedicated to mental health and we maximize the impact of our expenditures.
We shepherd promising ideas into effective action through all of our activities, including grantmaking, convening, research, thought leadership and policy.
Diversity, Equity and Inclusion
We value the dignity of all consumers and family members and build safe spaces in which their voices are integral in the decision-making process.
We believe cultural and linguistic competency and health equity must be the standard in our work, rather than the exception.
We acknowledge the impact of racism, sexism and other structural oppressions on mental health, and we speak out against these oppressions even when it is challenging to do so.
We design our partnerships and work in ways that do not reinforce structural oppressions but create new models for shared power and co-creation.
We seek to operate as a trauma-informed organization and to have our engagement with communities and individuals itself be a protective factor for mental health.
Integrity
We conduct our work with honesty and transparency, and we aim to address all situations with high moral and ethical standards.
We do what we believe is right even if it is difficult or unpopular.
We build a supportive workplace that is centered on trust.
Learning
We create and share information on evidence-based and promising practices to advance the field of mental health.
We assess and analyze our work in order to measure impact and adapt to changing contexts, so we may continuously learn and improve as an organization.
We engage with communities to understand their unique needs and work collaboratively to identify areas for greater learning and awareness.
We use evaluation and communicate our findings to amplify improvements in mental health for all Texans.
Collaboration
Our staff communicate regularly and across units as we all strive towards common goals.
We recognize that the foundation, acting alone, cannot effectively address the systemic nature of the barriers to mental health, so we engage in meaningful partnerships with a variety of stakeholders to ensure sustainable change.
Our engagement with individuals and communities aims to create opportunities and processes through which people experience a greater sense of control over their own lives.
Our Commitment to Consumers
People can and do recover from mental illness to lead productive and fulfilling lives. The concepts of recovery are essential to fulfilling our vision and mission. Our staff and advisory council include consumers—people with lived experience with mental health conditions—who help ensure that recovery is integrated in each of our initiatives. We envision a day when a majority of Texans believe in and value recovery in mental health—imagine what that would mean for our communities!
Recovery Initiatives
The concepts of recovery are critical to our mission and we are committed to advancing recovery practices across Texas.
Grantee Success: The Practice of Recovery
The American Psychiatric Nurses Association's Texas Chapter is implementing recovery curriculum in Texas.