Austin Area African American Behavioral Health Network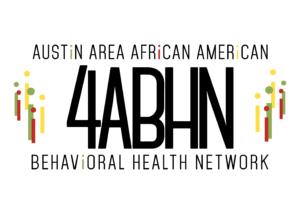 One in four individuals will experience a mental health condition during his or her lifetime. Studies show that though African Americans develop mental health conditions at about the same rate as others they are much less likely to seek support and care. While about 40 percent of white Americans seek help when experiencing emotional distress, studies show that only about 25 to 30 percent of African Americans do so.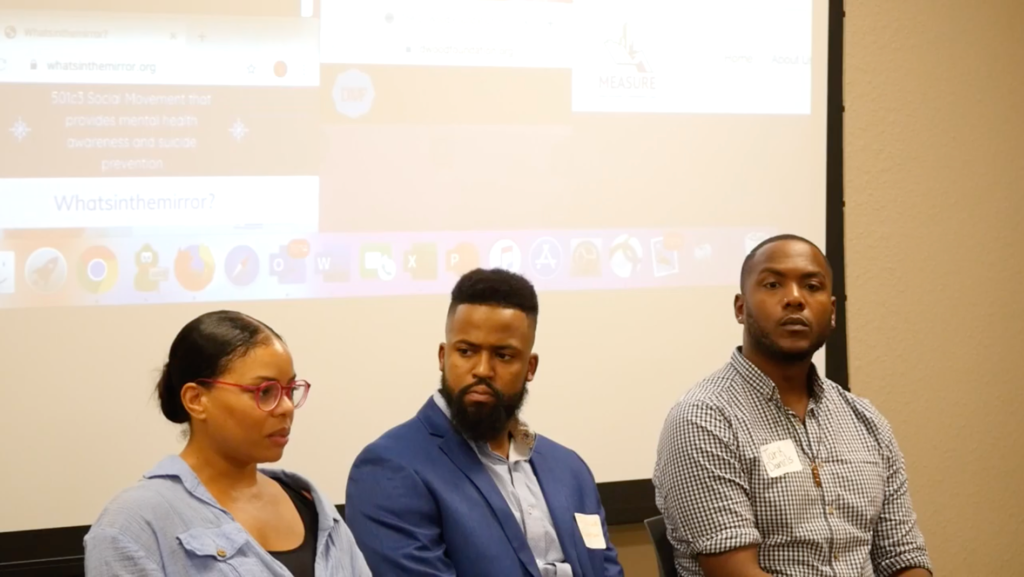 Following in the footsteps of the Central Texas African American Family Support Conference, the Austin Area African American Behavioral Health Network (4ABHN) was created in 2009 to further strengthen connections and networking opportunities for African Americans who are interested in behavioral health in the Austin area. Composed of behavioral health professionals, people with lived mental and behavioral health experience, youth and their families, faith leaders, and community members, the network identifies and brings together local, recovery-oriented supports.
In particular, the network exists to connect African Americans to services and supports that reflect a deep understanding of their unique challenges navigating a mental health system that was not built with their experience in mind.
Subscribe to receive 4ABHN emails and contact Vicky Coffee for more information.
News and Opportunities
Events and trainings, jobs and internships, and funding opportunities related to the mental health and well-being of African Americans.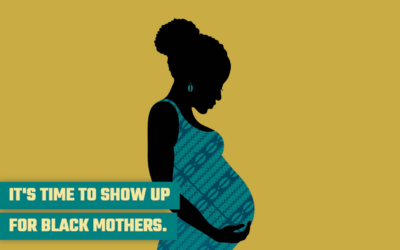 Black Mamas ATX, under the umbrella of the Steve Hicks School of Social Work, is currently hiring a LCSW.
read more
Resource Directory
4ABHN and the Latinx Chicanx Behavioral Health Network maintain a Resource Directory composed of local providers who have experience supporting the behavioral health and wellness of BIPOC (Black, indigenous, and people of color) in the Central Texas area.
Name or Organization
Contact Information
Email
Specialization
Area of Practice
Austin Vet Center
2015 S. IH 35, Suite #101
Austin, TX 78730
(512) 416-1314
Austin Vet Center provides a broad range of counseling, outreach, and referral services to help veterans make a satisfying post-war readjustment to civilian life. Counseling services include individual, group, marriage and family, and military sexual trauma.
Adults
Bailey, Courtney
courtneyk.bailey@gmail.com
Certified Integrative Trauma Informed Yoga Teacher: Research has shown that when yoga is used as a complimentary practice to traditional health care it balances the auto-immune systems and improves physical, mental, and emotional health. Currently, my practice is mobile.
Adults, Children, Family
Bolin, Mark, LPC
555 Round Rock West Drive, Suite E232
Round Rock, Texas 78681-5052
512-952-2122
MarkBolinLPC@gmail.com
CBT, SFBT, Person Centered, Crisis Intervention
Adults, Children, Family
Brinkley, Edna, Ph.D
5766 Balcones Drive, #103
Austin, TX 78731
(512) 680-2874
drbrinkley@brinkleycenter.com
(Online videotherapy only)
Licensed psychologist specializing in: Individual or Group Psychotherapy; Anxiety Disorder (eg., generalized anxiety, panic attacks, PTSD); Adjustment Disorder (eg., bereavement, academic, job/career, marriage or family problems); Stress Reduction; Mood Disorders (eg., depression); Women's issues; Life transitions; Lesbian issues; Cultural diversity issues.
Adults
Brown, Lakeisha
909 Pecan Street
Bastrop, Tx 78602
(512) 554-8874
kbrown@dacounseling.com
"D&A Counseling provides counseling services for individuals, couples, families,
and groups in the BastropTx area. Please call for details."
Adults
Capital Area Counseling
2824 Real Street
Austin, TX 78722
512-302-1000
Website
info@cacaaustin.com
Capital Area Counseling (CAC) has been providing low cost, effective and accessible psychotherapy to Central Texans for over 30 years.
Adults
Center for Relationships
8810 Business Park Dr., #200
Austin, TX 78759
512-221-0008
Website
cornetcenter@gmail.com


I work with individuals, couples, and families in a compassionate and supportive environment utilizing 19 years of experience as a collaborative family systems therapist and Gottman Couples training to focus on the issues, challenges, and emotions they face.
Adults
College Guide for Students with Psychiatric Disabilities
Website
A comprehensive resource for college-bound high school seniors and currently enrolled postsecondary students who struggle with mental illness.
Adults
Cornett, Shirley, Ph.D.
8810 Business Park Dr
Austin, TX 78750
512 981-5797
cornettcounseling@gmail.com
I work with individuals, couples, and families in a compassionate and supportive environment to sustain a sense of meaning, peace, joy and purpose.
Adults
Cox, Michael, M.A, LPC
11754 Jolleyville Rd. Suite 110
7016 Ribelin Ranch Dr.
Austin, TX 78759
(512) 331-2700
Mcox@timothycenter.com
"Level 2 Certified Restoration Therapist and Elite Trainer for the National Council for Behavioral Health
Additional areas of focus include: extensive experience and training in suicide ideation recognition, parent and child relationships, youth development, working with individuals struggling with depression, anxiety, sexual identity and working with individuals struggling with their faith and mental health."
Adults
Duncan, Deborah
Austin Travis County Health and Human Services Department
7500 Blessing Avenue
Austin, TX 78752
512-972-5409
Deborah.Duncan@austintexas.gov
"General Social Work, Community organization and planning, Gerontology,
mental health"
Adults
Edgerton, Dana
Solutions Over Stress
601 W. 18th Street
Austin, TX 78701
(512) 507-0286
solutionsoverstress@gmail.com
I also host groups for young women called Girls Gone Group, and a group for those with struggle with social anxiety called: Social Norms.
Adults
Gillis, Tiffany MA
LinkedIn
tgillis81@yahoo.com
Experienced Client Specialist with a demonstrated history of working in the mental health care industry. Skilled in Nonprofit Organizations, Clinical Mental Health Consultation, Motivational Speaking, Team Building, and Community Mental Health. Strong support professional with a Master of Arts degree focused in Clinical Mental Health Counseling specialized in Person-Centered and Solution-Focused therapeutic practices.
Adults
Hardt, True M, LCSW
Therapy toward Wholeness, PLLC
5613 Adams Avenue
Austin TX 78756
512.969.0847
tmhardtlcsw@gmail.com
Mindfulness, The Hakomi Method, Narrative Therapy, Addictions, LGBTQI, Asbergers and Autism spectrum, Disabilities
Adults, Family, Substance Use, Intellectual and Developmental Disabilities
Healing Roots Psychotherapy & Wellness
Shawna Storey-Lovin, LPC-S
office: 10802 Kit Carson Drive, Austin, TX 78737
mailing: PO BOX 132, Kyle, TX 78640
512-268-9327
Website
shawna@healingrootstherapy.com
Solution Focused Counseling and incorporate other counseling techniques and skills, such as ecotherapy, coping skills, self-care, mindfulness and emotional regulation for individuals experiencing "stressed and overwhelmed" feelings by life circumstances, including depression, anxiety, addiction, life transitions and grief/loss. I support individuals and their families of the First Responders/Public Safety (Police, Fire, EMS and Military) community to address stress management, shift work and balancing various roles and responsibilities (work-life). I also help others find natural holistic solutions to various health concerns to regain and maintain optimal health.
Adults
Logan, Ashley
2111 Riddle Road, Suite B
Austin, TX 78748
512-280-6630
Website
thecounselingtherapist@gmail.com
Ashley is a Registered Play Therapist and Licensed Sex Offender Treatment Provider. She specializes in counseling the parents of sexually abused/offending children.
Adults
McCullick, Tracey
5119 B Fairview Dr.
Austin, TX 78731
512 452-0063
Website
tmccullick@austin.rr.com
I'm an LPC-S and have been in private practice since 2002. My focus is on mood disorders, trauma, substance abuse recovery, grief issues. My treatment approaches include Interpersonal, Psychodynamic, Object Relations and Attachment theories and I use experiential methods as part of my treatment: art therapy, EMDR, sand tray and dream work.
Adults
Minor, Jennifer, MA, LPC - Intern
Hart Counseling Services
supervised by Nichole Hart, LPC-S
Hart Counseling Services
15901 Central Commerce Dr. Suite 506
Pflugerville, TX 78660
ph: (512) 518-1920
fax: (512) 777-2982
Website
jennifer@hartcounselingservices.com
Sexuality, gender issues, body image
Adults
NAMI African American Resources
Website
A large collection of links to useful information pertaining to African American mental health.
Adults
Overton, Marva
6633 Highway 290 E., Suite 303
Austin, TX 78723
512-619-4280
Marva.overton@aaahct.org
The mission of the Alliance for African American Health in Central Texas is to
empower African Americans living in the Central Texas counties of Bastrop,
Caldwell, Hays, Travis and Williamson to improve their health status through
outreach, advocacy and education
Adults
Planned Living Assistance Network (PLAN) of Central Texas
P. O. Box 4755
Austin, TX 78765 USA
(512) 851-0901
info@planctx.org
Planned Living Assistance Network of Central Texas, Inc. (PLANCTX) is a grassroots
organization founded by elderly family members of adults experiencing severe mental
health issues (i.e. schizophrenia, major depression, bipolar disorder,
obsessive compulsive disorder, etc.).
Adults
National Alliance on Mental Illness (NAMI) Austin
1-512-420-9810
Website
info@namiaustin.org
We offer free classes and support groups for adults living with mental illness and for family members who have a love one living with a mental health illness. We also offer a variety of presentations throughout the community to raise awareness about mental health.
Adults, Family, Peer Support
Richardson Counseling Servcies
Kirleen Neely PhD, LPC-S
12030 Bandera Road #108
San Antonio, Texas 78023
210-523-4200
Website
drkirleen@richardsoncounseling.com
We specialize in issues that significantly impact women and minorities. Our office provides counseling to address issues related to self-esteem, relationship distress, and cultural conflicts. We provide affordable counseling to the community and the company has been in existence since 2001.
Adults, Children, Family
Samadhi Divine Medicine
2911 Medical Arts Suite 19b
Austin, Tx 78705
(512) 426-4595
samadhidivinemedicine@gmail.com
I am a licensed acupuncturist and medical qi gong practitioner. I use acupuncture,
herbs, food therapy, meditation and energy work for the emotional body to treat
anxiety, depression, withdrawal, ptsd, stress, anger management, addiction,
lethargy and sleep deprivation.
Adults
SIMS Foundation
44 East Avenue, Ste 202
Austin, TX 78701
512-472-1008 (Business Line)
Website
The SIMS Foundation provides no-barrier, no-hassle, rapid access to mental health and addiction recovery services to the Austin community of working musicians and their families.
Adults
Smith, D Elizabeth, M.S.E., LPC
P.O. Box 201118
Austin, TX 78720-1118
512-417-7166
delizabeth.smith@yahoo.com
LPC seeing ages 21-99+ with life transition challenges; relationship issues; bereavement and spirituality concerns.
Adults
Stewart, Juaniki
3530 Bee Cave Rd. Suite 216
1888-657-2377
Website
Master Of Science Counseling Psychology LMFT, LCDC
Adults
Wallace, Nicole
3000 Joe Dimaggio Blvd #62
Round Rock, TX 78665

2201 S. WS Young Dr #105C
Suite 105C
Killeen, TX 76543

254-630-7450
nicole@nwallacecounseling.com
Sex therapy to address the needs of individuals and couples. Some of the areas addressed in sex therapy are: intimacy, desire, dysfunction, pain, infidelity, and LGBTQ.
Adults
Woolridge, Dee
4241 E. Piedras Drive #246
San Antonio, TX 78228
210-504-5992
Dee@hchypnosis.com
Sexual and physical abuse victim resolution, Self esteem, personal empowerment and confidence building
Adults
YWCA Greater Austin
2015 South IH-35, Suite 110
Austin, TX 78704
(512) 326-1222
info@ywcaaustin.org
Professional, short-term mental health counseling for women, couples and families on a sliding scale. Bilingual counselors. Free counseling services for women veterans. Referral and information services.
Adults
Cannady, Mariel Smith, PsyD, NCSP
ABA Connect
4407 Pack Saddle Pass Austin, TX (South Austin Clinic)
512-898-9044
Website
I am a licensed clinical and school psychologist who provides cognitive behavior therapy (CBT), applied behavior analysis (ABA) with a focus on parent training for challenging behaviors, parent-child interaction therapy (PCIT), and psychological/diagnostic assessments for children and adolescents.
Children
Fields, Tamara, LCSW
1705 So Ft. Hood Street, #103
Killeen, TX 76542
708-275-0937 (Office)
708-310-6057 (fax) Website
tpfields.ccbhs@gmail.com
Tamara P. Fields is a Licensed Clinical Social Worker specializing in High/At risk children and youth, individuals, families and couples, PTSD, Mood Disorders, Anxiety Disorders, ADHD, and EAP.
Children
Focus Counseling
2111 Riddle Road Suite B
Austin, TX 78748 USA
(512) 280-6630
Website
thecounselingtherapist@gmail.com
I am an LPC, LSOTP (Licensed Sex Offender Treatment Provider) and RPT (Registered Play Therapist).
Children
July, William, Ph.D
Psychological Testing & Therapy
401 Congress Ave, Suite 1540
Austin, TX 78701
512.900.8345
Website
Therapy for Depression and Anxiety; Couples Counseling; Family Counseling;
Grief Counseling; Adjustments to Life with Chronic Illness / Caring for the Chronically
Ill; Work and Career issues; Stress Management
Children
LifeWorks, Community-Based Peer Support and Counselling
835 N. Pleasant Valley Rd
Austin, TX 78701
camille.clark@lifeworksaustin.org
Family and Individual Counseling offered at the office. Community-Based Peer Support and Counseling offered at client's location in the community. To access services, call 512-735-2100 or send a message to the email address above.
Adults, Children, Family, Peer Support
Van Hoose, Monrovia
39th Street Wellness
1006 E. 39th Street
Austin, TX 78751
Website
mvh@monroviavanhoose.com
Relationships, sexual orientation, gender identity, Depression, Anxiety, preparing for and adjusting to change.
Children
Austin Travis County Integral Care
24/7 Hotline: 512-472-HELP (4357)
Website
info@atcic.org
Integral Care is the state-designated local authority providing quality, community-based resources to improve the lives of people experiencing mental illness, substance use disorder and/or intellectual and developmental disabilities in Austin and Travis County.
Adults, Children, Family, Intellectual and Developmental Disabilities, Psychiatry, Peer Support, Substance Use
Ballard, Ronnette
InSight Psychology and Behavioral Health Services
103 S. 12th Street, Ste 201
Pflugerville, Texas 78660
Website
administrator@insightpbhs.com
Insight offers a range of psychotherapy services for children, adolescents and adults, as well as psychological testing and assessments.
Family
Benabdallah, Valeria, LCSW, DCSW, BAS
1330 North Classen Boulevard, Suite 307
Oklahoma City, OK 73106
Office: 405.604.0180 Fax: 405.228.0181
Website: www.vbtherapist.com *Telepsychotherapy and supervision via Google Hangouts and Skype
valeriabenabdallah@hotmail.com
I am a licensed psychotherapist (LCSW, DCSW) and board-approved supervisor (BAS) in Texas and Oklahoma with over 20 years experience working with individuals, families, couples, and small groups who are challenged with a range of problems including, but limited to anxiety, depression, trauma, ADHD, and life transitions (see www.vbtherapist.com for details). I use Solution-Focused Cognitive Behavioral Therapy along with a narrative approach. I supervise license-eligible social workers in-person or online. Additionally, I am a Reflective Practice Consultant. Please feel free to call if you have questions.
Adults, Children, Family
Catholic Charities of Central Texas
Kristen Orakwue LMFT-S
1625 Rutherford Lane
Austin, TX. 78754
512-651-6150
Community Mental Health
Adults, Children, Family, Substance Use
Conscious Decisions Family Therapy Services
1006 Rock St
Georgetown, TX 78626
512-317-0564
www.consciousdecisionsfamilytherapy.com
dr.harrismckoy@consciousdecisionsfamilytherapy.com
I am a relational, systemic therapist with years of experience working with individuals, couples, and families from diverse backgrounds and of a variety of ages.
Adults, Children, Family
Dorsey, Victoria
Victoria Dorsey Drewy Professional Counseling Services
6633 Hwy 290 East, Ste 303, Room 2
Austin, TX 78723
512-786-5890
www.vdorseytherapy.com
Victoria@vdorseytherapy.com
I work with a wide range of emotional and behavioral issues providing services that span from therapy for depression and grief counseling to parenting support, couples counseling and beyond.
Family
Dunmore, Cedric and Debbie
Renovating Dynasties Counseling Services, PLLC
821 Grand Ave. Parkway, Ste. 108
Pflugerville, TX 78660
512-786-3384
www.renovatingdynasties.com
debbie@renovatingdynasties.com
cedric@renovatingdynasties.com
"Our focus is assisting families and individuals in finding hope for improving the
quality of their lives. Cedric Dunmore also provides Intervention services."
Family
Evers, Patty, M.A., NCC, LPC
Hill Country Parenting
13039 Pond Springs Road
Austin, TX, 78729
512-466-1486
www.hillcountryparenting.org
patty@hillcountryparenting.org
If you're looking for extra support and guidance through a challenging situation or you're just ready to move in a new direction in your life, I look forward to working with you to achieve your goals.
Family
Fountain, Barbara
Lifeline Family Enrichment Counseling Services
12741 Research Blvd, Suite 300
Austin, Texas 78759
(512) 779-3539
barbara@lifelinefamily.com
Individual/Couples/Family Counseling Services; Children & Youth ages 7-18; Adults ages 19-63; Christian Counseling; Marriage & Relationship; Pre-marital Counselor; Supervision
Family
Greene, Diane Y. LPC, NCC
DBA All Together Counseling
5766 Balcones Dr. Ste 103 Austin Texas 78731
512-942-7119
alltogethercounseling@gmail.com
Licensed Professional Counselor, National Certified Counselor with 10 years of experience working with children and families, focusing on parenting skills, ADHD, multigenerational trauma, Trauma focused CBT. transitional youth, issues of ethnic, racial, gender identity, LGBTQ, Member of the Texas Counseling Association
Adults, Children, Family, Substance Use
Harris, Martin, Chaplain Intern
Austin State Hospital
4110 Guadalupe St #635, Austin, TX 78751
harris.martin4@gmail.com
mentoring religious congregations to build mental health programs
Family
Jackson, Carla McElroy
11615 Angus Road, Suite 230
Austin, TX 78759
(512) 484-2517
cjacksonpp@icloud.com
Family
Kelly, Calvin A. Ph.D., LPC, Credentialed Mediator
12741 Research Blvd.
Austin, Texas. 78759
(828) 231-5986
drcakellyandassoc@gmail.com
With over 20 years of mental health experience, I provide services to individuals, marriage and family therapy. I offer groups for men and women, as well as treatment for survivors of sexual abuse and trauma focused therapy. For adolescents, I offer treatment around issues of transition and adjustment, in addition to depression, self-esteem, personal growth and anxiety issues.
Family
Meunier, Vagdevi
Center for Relationships
8810 Business Park Drive, Ste 200
Austin, TX 78759
512-465-2926
http://www.thecenter4relationships.com
ctr4relationships@gmail.com
The Center for Relationships is a community counseling, outreach, education, and research organization with a particular focus on multiculturalism, relationships, and holistic health.
Family
Mirasol, Ani, LMSW
2525 Wallingwood Dr.
Austin, TX 78746
Off of busline #30

(512) 983-2099
animirasol@gmail.com
"Work with children (8+), adults, couples, & families. Resolve communication and relationship struggles. Recover from depression or anxiety. Live the life you want.
I am a Licensed Master Social Worker, under clinical supervision of Tammy Brown, LCSW."
Adults, Children, Family
Satyananda Yoga Center
3600 John Simpson Trail
Austin, Texas 78732
(512) 940-1510
Info@Satyanandayogacenter.Com
"Bihar School Of Yoga Practices For Mental Health For Children, Teens & Adults
& Seniors; These Also Help With Behavioral & Emotional Issues, Addictions, Ptsd."
Family
Texas Christian Recovery and Other Support Services (TXCROSS)
Mt. Carmel Building
1704 East 12th Street
Austin, Texas 78702 USA
512-554-8874
leawalkerclark@gmail.com
"Chaplain Lea Walker-Clark, Ordained Minister. Masters Level Clinician. Bilingual.
Serving the Austin Community since 2007. Services offered to individuals, couples,
teens, families"
Family
Travis County Healthy Families Program
100 N. IH-35, Suite 3000
Austin, Texas 78701
(512) 854-3463
jacqueline.gonsalvez@traviscountytx.gov
"Home visiting parenting and child development program for pregnant women.
Licensed Master's Social Worker (AP) with specializing in case management, crisis
counseling, and system advocacy."
Family
Trinity Counseling Services, Renese M Johnson, LPC
1106 Clayton Lane #552w
512-822-9827
trinitycounselingservices.net
renesejohnson@gmail.com
Licensed Professional Counselor, Adolescents, individual and family therapy, mood disorders, parent coaching, juvenile justice, parents of incarcerated children
Adults, Children, Family, Substance Use
YWCA Greater Austin
2015 S. IH-35, Suite 110
(512) 326-1222
http://www.ywcaaustin.org
laura@ywcaaustin.org
Mental Health; Gender and racial equity; training and advocacy
Family
arrangeCARE
8127 Mesa Drive B206 PMB 317
Austin, Texas 78759
www.arrangecare.com
Intellectual and Developmental Disabilities
Cannady, Mariel Smith, PsyD, NCSP
ApaCenter (Austin Psychology & Assessment Center)
6012 W. William Cannon Dr., Suite B-103, Austin, TX 78749
http://www.apacenter.com/
I am currently a postdoctoral resident in psychology under the supervision of licensed psychologists at the ApaCenter. I am a nationally certified school psychologist (NCSP) and worked in public schools in Virginia for several years. I am currently working toward psychology licensure in Texas. I specialize in behavior therapy for children, parent training, assessment of learning, attention, and developmental concerns, and school consultations.
Children, Intellectual and Developmental Disabilities
Easter Seals Central Texas
8505 Cross Park Dr., Ste. 120
Austin, Texas 78754
512-615-6800
www.easterseals.com/centraltx
info@eastersealstx.org
Easter Seals Central Texas is a leading provider of services and support for children and adults with disabilities in Central Texas.
Intellectual and Developmental Disabilities
National Autism Center
http://www.nationalautismcenter.org/resources/for-families/
A manual to support parents of children with autism spectrum disorder.
Intellectual and Developmental Disabilities
Austin Area MHC
3205 South 1st Street
Austin, TX 78704 USA
(512) 442-3366
admin@austinmhc.org
Austin Area Mental Health Consumers, Inc. (AAMHC) provides its services at The Self-Help and Advocacy Center (The SHAC). We are proud to report that we make a difference for people with lived experiences of mental health, substance use, and homelessness from a peer's perspective.
Peer Support
Communities for Recovery
4110 Guadalupe, Bldg. 635
Austin, Texas 78751
512-758-7686
www.cforr.org
Communities for Recovery provides peer-based recovery supports and services. In addition to peer recovery coaching, we have a computer lab, a Recovery Café
with wifi, a Career Closet for men and women, child sitting services available, workshops that support life skills development, and a strong volunteer program that supports long term recovery.
Peer Support
Dorsey, Victoria
6633 Hwy 290 East, Suite 303, Room 2
Austin, Texas 78723
512-786-5890
www.vdorseytherapy.com
Victoria@vdorseytherapy.com
LPC, LSOTP
Peer Support
UT Physicians
925 N. Shepherd Houston TX 77008
713-486-7247
jessica.robedee@uth.tmc.edu
Substance Use (Peer Recovery Coach), Transitional Aged Youth, Anxiety, Depression
Adults, Children, Peer Support, Substance Use
Whatsinthemirror?
737-704-1641
www.whatsinthemirror.org
whatsinthemirror.org@gmail.com
Non profit social movement that provides suicide prevention and mental health awareness to people of color and low socio economic communities through art and advocacy.
Adults, Children, Peer Support
Ifesinachukwu, Francisca Ada
Summit Mental Health Clinic , PA
4131 Spicewood Springs Road # L 2
Austin, TX 78759
512-732-2122
www.summitmentalhealth.com
Office@summitmentalhealth.com
At Summit Mental Health Clinic, Dr. Ada is the only doctor. Carol Mitchum, Ph.D
who has an autism and school-related problems specialty, Sue Isola, MA.,LPC who works primarily with children especially in play therapy and is Bilingual; and
Latha Iyengar, LMSW who works with adolescents, adults using Cognitive Behavioral Therapy and others.
Psychiatry
Scott, Nakia
Holistic Mental Health
4131 Spicewood Springs Rd, Ste F-1
Austin, TX 78759
512-562-9117
holisticmh.com
Psychiatry
Addiction Center
https://www.addictioncenter.com/
Are you or a loved one struggling with prescription painkillers, alcohol or street drugs like heroin? Call our drug abuse hotline to be connected with a rehab or detox center and start your new life today.
Substance Use
Barden, Rachael
9501 N. Capital of TX Hwy., Ste 105
Austin, TX 78759
512-587-8076
www.rachaelcbarden.com
Specializing in Addiction, Stress Management, and Self-Esteem
Substance Use
Bettison, John
Bettison and Bettison of Texas Inc.
4107 Medical Pkwy
Austin, TX 78756
281-898-0903
http://www.bettisonnbettison.com
jbettison@bettisonNbettison.com
We are a multifaceted Holistic Behavioral Health service organization specializing in the delivery of comprehensive behavioral health care for the benefit of individuals, families, groups and organizations.
Substance Use
Daniels, Peter F.
A New Entry Inc
6633 E. Hwy 290, ste 212
Austin, TX 78723
512-464-1250 x161
www.anewentry.org
A New Entry provides opportunities to move people into 'world-changing' status as they remediate the issues that have gotten in the way.
Substance Use
DrugRehab.com
Information and answers for people fighting addiction.
Substance Use
Rubel, John G, PstD, ABPP
Board Certified Clinical Psychologist, American Board of Professional Psychology (ABPP)
Fellow, American Academy of Clinical Psychology (FAACP)
Adults, Children, Family, Peer Support, Substance Use
Sturrup, Jenesta
Individual Therapy; Couple's Therapy; Family Therapy; Group Therapy; Intensive
Out-Patient; Intervention for addiction or mental health.
Substance Use
Substance Abuse and Mental Health
Services Administration (SAMHSA)
A federal agency within the U.S. Department of Health and Human Services that leads public health efforts to advance behavioral health in the U.S. There's a wealth of information on their site, but this is a good place to start.
Substance Use
Urban Therapy Consulting Services
Urbantherapy1@gmail.com
Urban Therapy was built with the mission to create better workplaces and communities through training, education, counseling and mentoring. Innovation, experience, and a passion for service has allowed Urban Therapy to bridge the gap between employees and employers.
Adults, Substance Use
Wallace, Keya
kwallace@aayhf.org
Children and youth; substance use.
Substance Use
Robinson, Damien, LPC
Website
d.robinsoncounseling@gmail.com
Substance Use, Trauma, Grief
Children, Adults, Family, Substance Use
Asha, Creary, LPC (Crave Counseling PLLC)
512-546-6798, https://www.cravecounselingpllc.com
cravcounseling@gmail.com
Asha M. Creary, a licensed professional counselor and founder of Crave Counseling, serves adolescents, young adults and couples through different modalities. She focuses on developing healthy thoughts/patterns, helping to move clients past difficult situations and working with clients to identify strengths and how to use them. Crave Counseling is committed to developing a healthy client-therapist relationship while providing a safe, supportive and calm environment. Crave Counseling provides counseling for a wide variety of issues including school related issues, career, trauma, next of kin parenting, depression, grief, anxiety, attachment, ethnic/minority issues, terminal illness, phobias and veterans.
Children, Adults, Substance Use
Peavy, Tonya, PsyD
713-714-3800, http://www.drpeavypsyd.com
drpeavypsyd@gmail.com
I am a doctor of psychology and licensed professional counselor. I offer psycho-spiritual therapy (energy healing with psychotherapy), mindful nutrition consultations, and traditional counseling services.
Children, Adults, Family
Lisa Pallmeyer Counseling Services
512-299-5342, https://www.austinyouthcounseling.com/our-staff.html
esme.hoang.counseling@gmail.com
I specialize in working with children and adults working through grief and coping with major life stressors. I believe that providing a space where people can process through their loss and challenges is a vital part of healing. I offer play therapy for children starting at age 4. I am bilingual (English/Spanish) and offer therapy in both languages.
Children, Adults, Family
Juliet Walters, LMFT-S
512-537-1506
julietwalterslmft@gmail.com
I am a LMFT-S. I work with couples and individuals dealing with relationship issues including: complex trauma, PTSD, depression, anxiety, infidelity, grief and loss and spirituality. I also focus on healing related to issues of culture, ethnicity, diversity and racism.
Adults, Family
Dr. Manuel X. Zamarripa, LPC-S
512-939-2314
mxzam95@gmail.com
Individual, couple, family counseling. Licensed Professional Counselor and Supervisor
Adults, Family
Institute of Chicana/o Psychology
https://razapsychology.org/
xucanpsy@gmail.com
We offer community workshops on Mental Health and Cultural Wellness. We also offer CEUs for mental health professionals on issues regarding the Chicanx/Latinx community.
Adults, Family
The Hope Project of Central Texas
512-589-9021
thehopeproject@sbcglobal.net
Family/couples/individual Counseling, family/individual mentoring, Family support services, Home care services. Specialization in Mental Health.
Children, Adults, Family, Spanish Speakers
Raisha Abdulrahim
512-496-2067
raisha90@yahoo.com
I am an LPC-Intern and intake counselor at Georgetown Behavioral Health Institute. As an intake counselor, my specialty is in crisis management and determining what level of care that a patient is need of, whether that be inpatient hospitalization, partial hospitalization, intensive outpatient, substance abuse counseling, or seeking therapy with an outpatient provider.
Adults, Children, Substance Use
POPPS
512-986-7537, http://www.poppswebsite.com
camettemoore@poppswebsite.com
Dr. David Jones, MD, MPH, ABMA, Board Certified Addiction Specialist. Spanish-speaking.
Mental Health, Substance Use, Psychiatry, Adults
Phoenix House of Texas
512-962-8399, http://www.phoenixhouse.org
hhafizullah@phoenixhousetx.org
Outpatient Services For Teens, Prevention and Education Services, Residential Services for Teens, Assessment and Evaluation Services, Adult Outpatient Services. Spanish-speaking.
Substance Abuse, Mental Health, Children, Adults, Family, Psychiatry, Peer Support
Moore Health Solutions PLLC
512-915-3561
camettmoore@gmail.com
Evaluation and medication management of mental health and substance use disorders.
Dual Diagnosis (Adult), Children, Adults, Substance Use, Psychiatry, Spanish Speakers
Licensed professionals (counselors, social workers, psychologists and psychiatrists), consumer and family advocates, and local community providers can be listed as a resource. Submit your information for inclusion in the directory.
Become a Certified Peer Specialist
Receive specialized training in using one's own recovery story to help others living with mental health and/or substance abuse challenges.
Central Texas African American Family Support Conference
Strengthen your awareness of available behavioral and physical health services.
Volunteering and Advocacy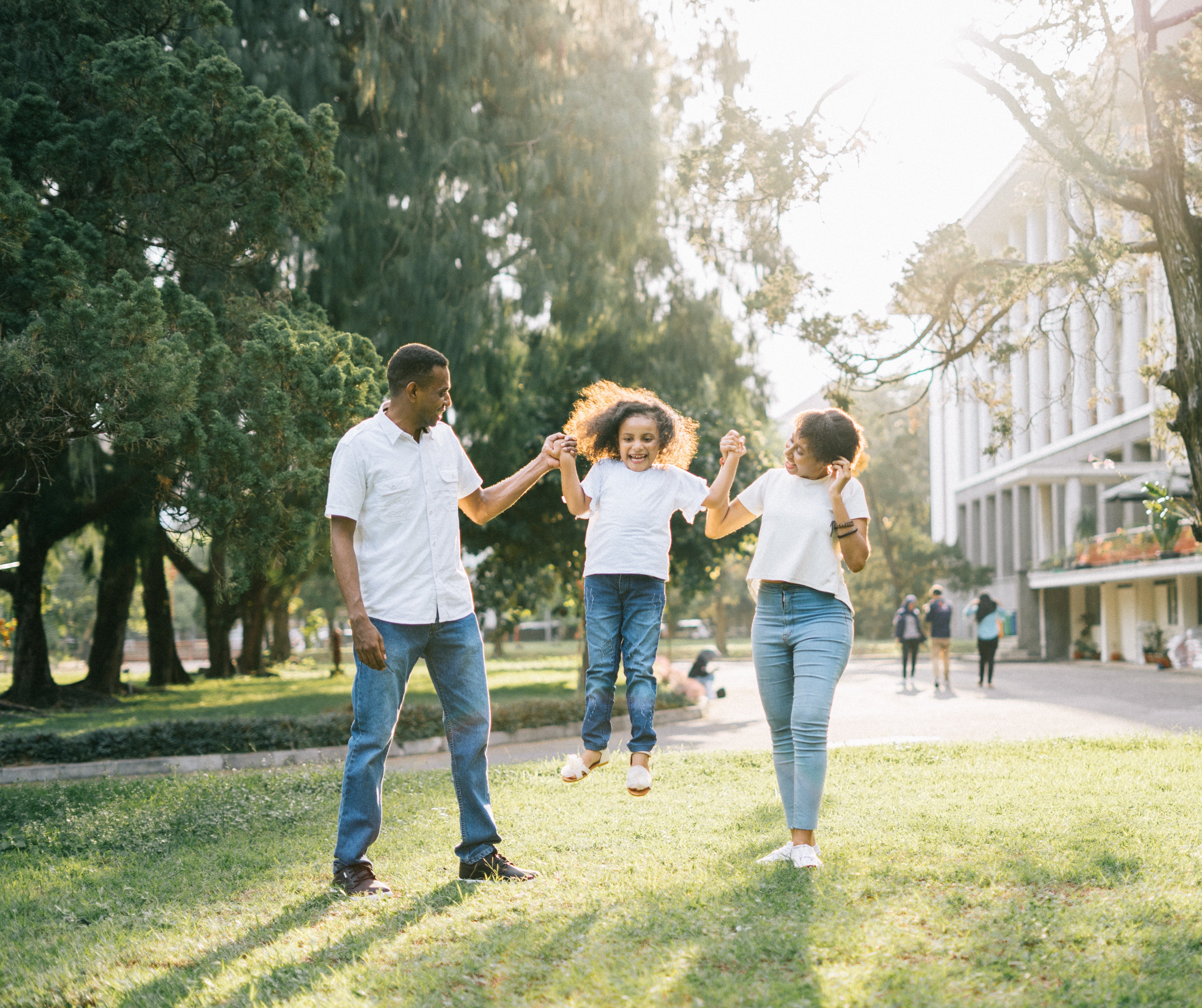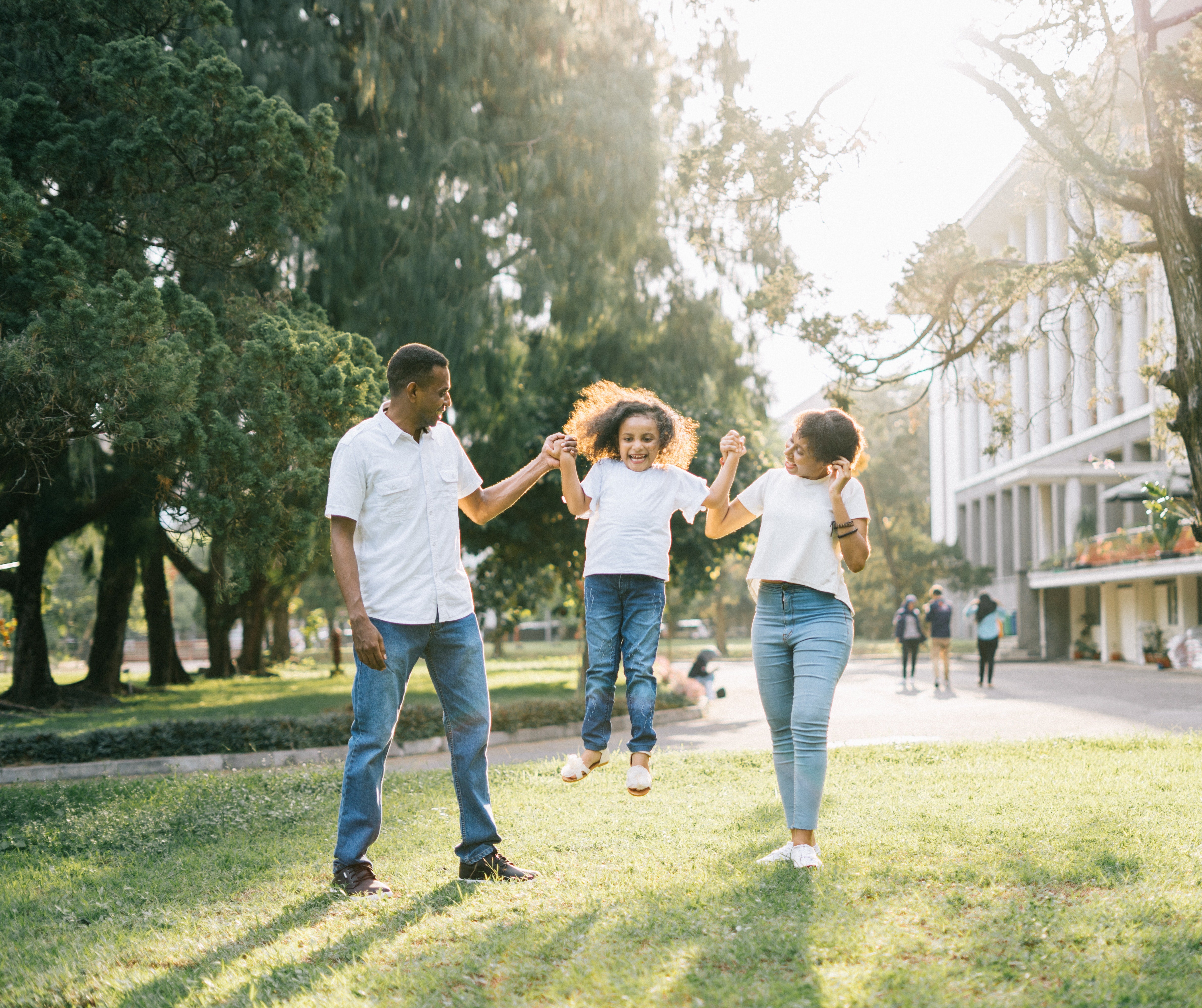 The Hogg Foundation believes that people with lived experience of mental health conditions can reshape the mental health system in Texas through volunteerism and advocacy. Consumer-Operated Service Providers (COSPs) like the Austin Area Mental Health Consumers (AAMHC), the Self-Help and Advocacy Center (SHAC) and Austin Clubhouse are independent organizations run by and for individuals in recovery, and are another possibility for African Americans who are interested in joining their own recovery stories with a larger community service mission. We also recommend checking out volunteer opportunities with other mental health related organizations, such as Via Hope, NAMI Austin, Austin State Hospital, Depression and Bipolar Alliance, and Integral Care.
Internship and Supervision
The right internship experience can help aspiring mental health professionals deliver culturally competent care. To learn about internship opportunities or if you are in need of supervised licensure hours, attend the next 4ABHN event or contact Vicky Coffee. Offering an internship or supervision opportunity? Let us know!