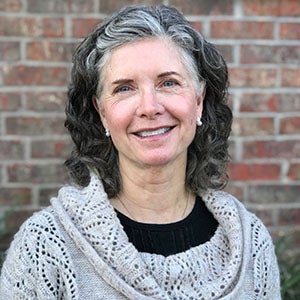 Colleen Horton joined the Hogg Foundation for Mental Health in 2010. As Director of Policy, she leads the mental health policy unit and manages policy-related grants and activities. She also provides information and technical assistance upon request to legislators, legislative staff, state agency staff, as well as consumers and families on mental health topics.
Prior to her work with the foundation, Colleen was Public Policy Director and a Children's Policy Specialist at the Texas Center for Disability Studies, where she gained extensive knowledge and experience in legislative and administrative rulemaking processes. Previously, she was an Advocacy Coordinator for Texas Advocates Supporting Kids with Disabilities.
Colleen is an active presence in many areas of disability and mental health policy. Outside of her work with the foundation, Colleen was appointed to the Texas Medical Care Advisory Committee. She is a member of the Promoting Independence Advisory Committee, the Money-Follows-the-Person Advisory Committee, the National Child Traumatic Stress Network advisory board, and the Children's Cognitive, Affective and Behavioral Health (C-CAB) Forum of the Institute of Medicine of the National Academies of Sciences, Engineering and Medicine. Colleen earned a master's degree in public affairs and a bachelor's degree in business administration from The University of Texas at Austin.
Email: colleen.horton@austin.utexas.edu
Phone: (512) 471-2988