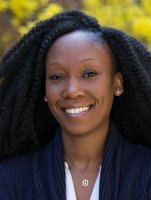 Bonus NALC Webinar: Free and Open to the Public! 
Historical Trauma and Culturally Responsive Strategies for Clinical Practice with African Americans 
Thursday, August 27, 2020
11:00 am – 12:30 pm ET
Description: African-Americans are more inclined to engage in healing practices that resonate with who they are. Making the effort to understand the cultural frameworks that shape healing and help-seeking for people of African ancestry represents ethical and culturally responsible practice. Thus, informed by an indigenist-stress coping model, and a historical trauma and healing-centered engagement framework, this workshop provides an overview of culturally-responsive strategies for clinical practice with African-Americans who are navigating historical and contemporary traumatic pain. Through didactic, experiential, and interactive activities, participants will learn the significance of this approach and specific strategies for collaborating with African Americans on their journeys to heal.
·    Attendees will learn strategies for engaging African-Americans about their conceptualizations of healing
·    Attendees will be able to identify and define the indigenist stress-coping, cultural healing model and explain its relevance for healing-centered practice
·    Participants will learn about cultural healing activities to implement with African-Americans who are impacted by trauma.
Columbia University School of Social Work
Dr. Zuleka Henderson is a lecturer at the Columbia University School of Social Work. She is a licensed social worker from Brooklyn, NY whose practice experience includes delivering school and community-based mental health services using African-centered wellness models. Grounded in the theories of historical trauma and post-traumatic slave syndrome, her research coalesces around trauma, mental health, and conceptualizations of healing for Black people across generations. Her most recent research took a qualitative approach to examining how Black teens define trauma and healing. Currently, Dr. Henderson's focus is on translating African-centered conceptualizations of wellness into community-based mental health spaces for Black people who do not see traditional clinical services as an option for healing.
Before coming to Columbia in 2017, Dr. Henderson was an assistant professor of Social Work at Bowie State University in Bowie, MD. She received her BA in Sociology from Wesleyan University, her MSW from Fordham University, and her PhD from Howard University.
PLEASE NOTE: WE ARE UNABLE TO OFFER THE EVENING TRAINING THIS MONTH. THE ONLY TRAINING TIME IS 11:00AM ET. Apologies for any inconvenience. A recording will be provided.