There is excitement in the mental health consumer world about the upcoming Alternatives 2011 conference. The Alternatives conference is the oldest national mental health conference organized by and for mental health consumers/survivors. In a few weeks, three of my colleagues and I will be attending the 25th annual conference in Orlando, Florida. The name of the conference alone explains what can be discovered each time one attends.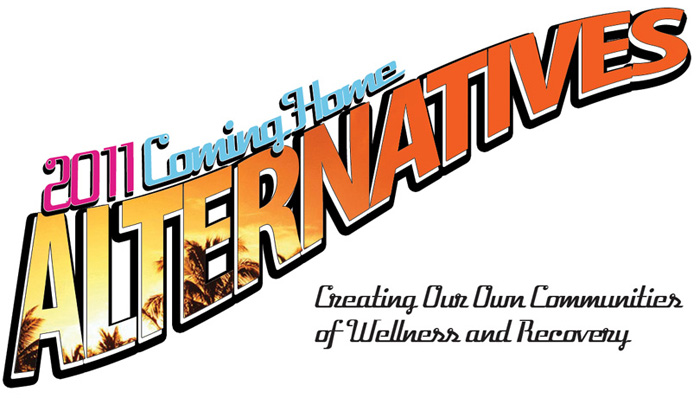 Each Alternatives conference offers in-depth practical information on peer support/services and self-help/recovery methods. Having attended Alternatives in previous years, I continue to experience the exchange of knowledge and networking, the nurturing social and healing environment, and of course, the involvement of the arts.
This is not your "normal" conference, it is a refreshing alternative. The theme of Alternatives this year is "Coming Home: Creating Our Own Communities of Wellness and Recovery." The theme already has me excited about what is to come. To learn more go to:  http://www.alternatives2011.org/. My colleagues and I will update the blog with what we learned at this year's conference and recap our experience when we return. Hope to see you there!