The following opportunity has been shared on behalf of a member or affiliate of the Austin Area African American Behavioral Health Network.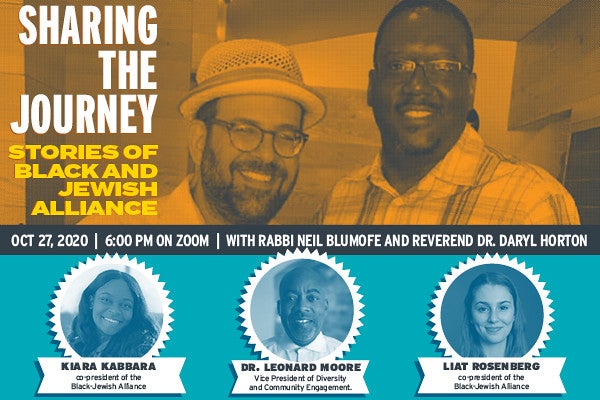 Sharing the Journey:
Stories of Black and Jewish Alliance
Join DDCE, Texas Hillel, and the Black-Jewish Alliance for an evening featuring journeys towards friendship, allyship, and mutual compassion and understanding between leaders in the Black and Jewish communities.
Rabbi Neil Blumofe and Reverend Dr. Daryl Horton will share reflections from their journey through the South to learn from and about each other's histories and experiences. Discussion moderated by Dr. Leonard Moore, Vice President of Diversity and Community Engagement.
Also, a UT student conversation featuring Liat Rosenberg and Kiara Kabbara, co-presidents of the Black-Jewish Alliance, will provide student perspectives on issues of racism, antisemitism, and bridge-building on campus.
There will be an opportunity for Q&A with the panelists during the program.