The following opportunity has been shared on behalf of a member or affiliate of the Austin Area African American Behavioral Health Network (4ABHN).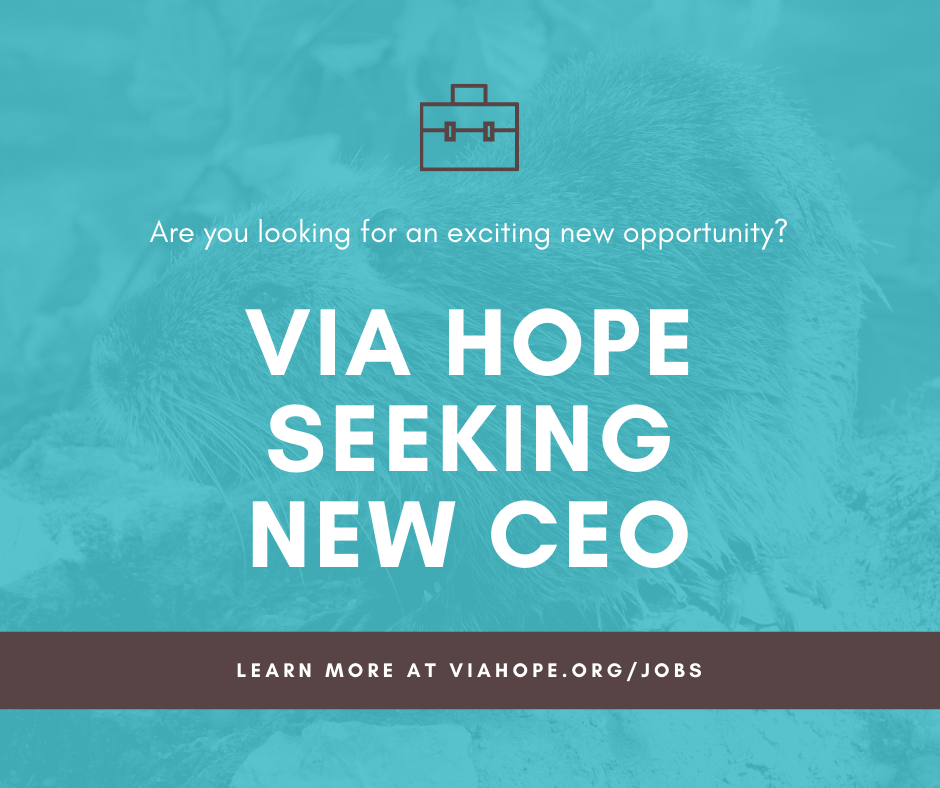 Via Hope is seeking an experienced Chief Executive Officer to lead the organization through an exciting period of transition and growth. This person will be responsible for overseeing all aspects of the organization with a specific emphasis on development and fundraising. In this role, the Chief Executive Officer will work closely with the management team and the Board of Directors to achieve strategic objectives, including the expansion of programs into new areas and populations. Via Hope places a high priority on community partnerships, facilitative leadership, and systems change. We are in search of a CEO whose approach to organizational development and community-building reflect the core values that our mission aims to spread – resiliency, compassion, authenticity, healing-centered approaches, and a true commitment to the wisdom of lived experience and those closest to the work.
Via Hope is a non-profit training and consulting organization that traces its roots to the 2003 final report of the President's New Freedom Commission "Achieving the Promise." This commission called for fundamentally transforming the nation's mental health system to a consumer, family, and youth-driven Recovery Model, a system in which recovery is the expected outcome for everyone with a mental health challenge. Via Hope's compact team is comprised of passionate, innovative people with deep subject matter expertise and a diverse background of professional and personal experience that drives their work. Since its inception, Via Hope has been the leader in providing Texas Peer Specialist training, certification and professional development.  Via Hope has also provided expert training, technical assistance, consultation and implementation support to behavioral health provider agencies in Texas in order to transform the Public Mental Health system toward a recovery orientation.  Via Hope seeks to build on its eleven years of Peer Workforce Training and Development and Systems Change work to pursue opportunities outside of Texas in order to expand its national presence.
Our Mission:  Via Hope is changing the way we all think about behavioral health.
For Via Hope's Identity Statement:  https://www.viahope.org/about/
Application Process:  To apply please send cover letter, resume and salary expectations to jobs@viahope.org
Applications accepted through March 31 or until filled.