Texas Communities Count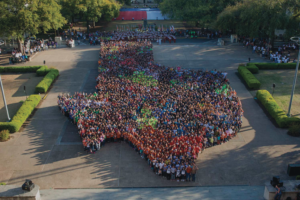 As part of the Hogg Foundation for Mental Health's 80th Anniversary initiative, the foundation will invest $2 million in complete count efforts in Texas for the 2020 U.S. Census. Our primary focus is to aid collaborative approaches that aim to reach traditionally hard-to-count (HTC) populations, communities and geographic areas throughout the state. The goal is to encourage participation in the 2020 Census so that every person in Texas is counted.
Every 10 years since 1790, the U.S. Census Bureau conducts a constitutionally mandated count of every person living in the nation. An accurate and complete census is necessary to determine fair allocation of federal dollars for resources, services and infrastructure that support our everyday quality of life. Texas Communities Count grantees will pursue one of two strategies: (1) direct, local, on-the-ground complete count efforts or (2) regional or statewide coordination of these local efforts. Strategies will focus on hard-to-count (HTC) populations, communities or geographic regions in Texas that are designated as health professional shortage areas (HPSA) and utilize collaborative approaches to increasing participation in the 2020 U.S. Census.
The Texas Communities Count grant awardees will be announced in mid-November. Their work will begin on December 1 and continue through August 2020. Check this page for future updates.
Texas Communities Count Resources
 

The Texas Communities Count initiative is part of a larger effort by engaged Texas citizens to ensure a complete count. We have compiled a list of resources for those who wish to learn more and get involved. This is not a comprehensive list and is provided for informational purposes only. The Hogg Foundation does not officially endorse any of the organizations listed.
Complete Count Committee Resources
Resources for Historically Underserved Communities