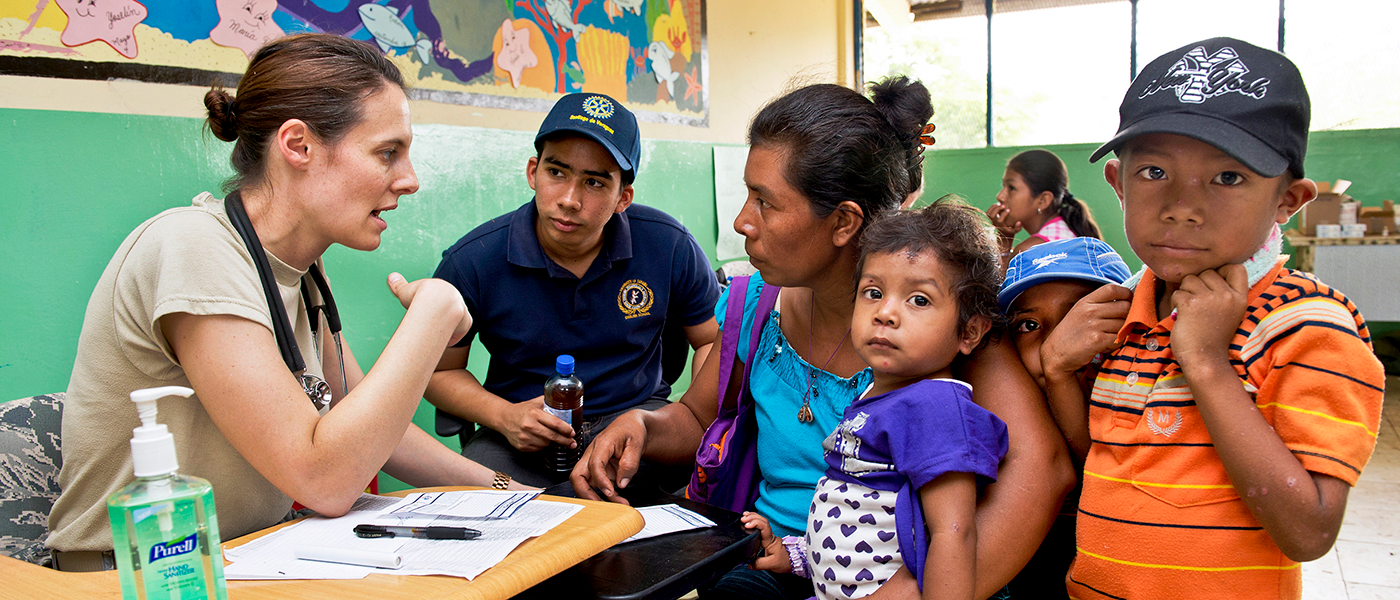 Integrating a Fragmented System of Care
Inside this story:
For caregivers, accessing much needed services – like mental health, child welfare, substance use, social services and physical health – is not easy due in part to a fragmented system of care.
The majority of children in kinship care in Harris County did not receive behavioral health treatment under the outdated model.
In 2012, Harris County Protective Services (HCPS) received funding from the Hogg Foundation to implement an integrated health care program for children in state care.
Through the addition of care management, family navigation and psychiatric services, children in state care are getting emotional, behavioral, developmental and trauma-related support.
Joe* came from a turbulent family and was placed in state custody at the age of 12. His foster mom used primary medical care services from a clinic provided by Harris County Protective Services and he was able to see a physician. But despite being referred to outside programs for psychiatric and specialty care, follow up was inconsistent. Appointments were missed. His caseworker often didn't get information back regarding Joe's treatments (or lack thereof) and went through hurdles to get reports from providers. In addition to the added burden on Joe's foster family and caseworker, without critical pieces of the puzzle surrounding his physical and mental health, Joe and his family struggled.
"We were seeing children who had behavioral health services identified, sometimes they did not receive those services, and caseworkers were not fully informed of the needs of the child. A lot of the kids fell through the cracks and didn't get what they needed," says Jacquelyn M. McMillon, Children's Services Administrator at Harris County Protective Services.
Children in State Care who may have Behavioral Health Challenges
In 2012, approximately 4,800 children in Harris County were placed into protective custody programs. These children come from a variety of backgrounds and experiences, and are placed in the care of foster parents, kinship placements or other caretaking scenarios. Harris County Protective Services (HCPS) has been supporting kids in these vulnerable situations since the 1970s with medical and dental clinics providing examination of kids for forensic work as well as medical exams for kids in custody. Since Medicaid became available to children in state custody, use of their clinics began dwindling.
Services for children and families have always been fragmented. Research has pointed to a lack of protocols for assessing and tracking outcomes across systems as part of the problem. For caregivers, accessing mental health, child welfare, substance abuse, social services and physical health is not easy, especially considering the often traumatic and emotional situations they encounter.
Children who use Behavioral Health Services and have a Chronic Physical Health Condition
HCPS provided children like Joe with physical health checks, full dental exams, x-rays and pharmaceutical services. However, 100 percent of mental health and behavioral health cases were referred out. Many children were missed in the process. In 2012, the majority of children in kinship care in Harris County (56 percent) did not receive behavioral health treatment, with kinship caregivers reporting obvious gaps in service and barriers to treatment. "Kids weren't being screened. They often went without assessment and treatment for mental health issues, and conditions worsened," says Ms. McMillon.
It was clear to HCPS that their current model needed re-evaluating and they sought a better health care approach for children.
Creating an Integrated System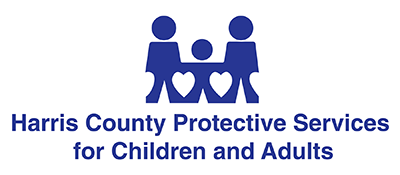 In 2012, HCPS received funding from the Hogg Foundation to implement an integrated health care program for children ages birth through 17 and in state care. The program addresses gaps in services for children in foster care, who tend to have much higher rates of mental health concerns, physical health concerns, and developmental delays than children from similar socioeconomic circumstances.
At the time there was very little literature about integrated health care for this age group. The grant included a planning phase during which HCPS put together a steering committee to discuss the clinic and its services, and gather information from a broad stakeholder group including kinship caregivers, foster parents, alumni of the CPS system, parent partners, parent representatives, and organizations related to child abuse and neglect. Ms. McMillon, who runs the children's services at HCPS, says, "There's a real benefit of having all kinds of voices in a committee to consult with and identify the needs of the stakeholders involved."
Ms. McMillon and her team began to identify exactly how they wanted the clinic to look. Over that first year, they were able to develop a plan that grew into what became integrated health care for children in the child welfare system. They began by hiring a care manager and a child psychiatrist, and adding a psychiatric and behavioral health component to the existing model of medical and dental care. By putting all three services under one roof, HCPS began to set up vital communication flows between medical, dental and behavioral health. They were able to make referrals within one setting, while also working with caregivers and children for specialty care and referrals outside of the system.
Psychiatric consultations were one of the first behavioral health services HCPS put into place as part of the newly developed integrated health care program. Many kids who come into care with CPS have experienced various forms of trauma – a result of the homes they were in, by being taken away from their homes, by moving through the system, or all three.
Empowering Caregivers
Research finds that children placed into kinship care had fewer behavioral problems than children who were placed into foster care. With the goal of keeping kids in kinship care, HCPS needed to better equip the entire family.
Through their interactions with families, Harris County Protective Services heard that families needed very basic support and were stressed by the system as much as the children in their custody. They wanted to connect on a peer-to-peer level with caregivers who could empower them to access resources, become educated about the system they're dealing with, and relieve some of the stress. In response, HCPS created a Family Support Navigator position funded by a grant from the Harris County Hospital District Foundation. The Family Support Navigator has lived experience having been involved with child protective services, worked through the system, or had a child with behavioral health issues. "There is no system that incorporates that caregiver, talking to them as a person, as opposed to telling them what to do," said a caseworker in an initial survey.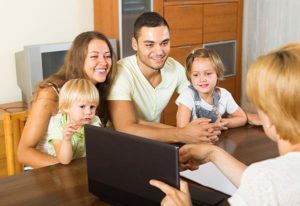 The Family Support Navigator is someone who caregivers can relate to and confide in, even more than their caseworker. In addition to serving as a sounding board and helping families access resources (including the school system, housing, legal help and more), they also remind families of their appointments, help them prepare for appointments, and even attend appointments alongside the family. As a result, HCPS is discovering details from the family that they would never have known otherwise. The navigator has experience in identifying and advocating services for caregivers.
Following the initial planning phase, HCPS successfully launched their integrated health care initiative in June 2014, creating a program in which:
Care management and psychiatric services are provided onsite and in collaboration with primary care,
194 unique clients were served as of September 2015,
There has been an increase in patient satisfaction and number of visits, and
Caregivers and stakeholders report that the program fills important service gaps (e.g. care management and psychiatric services).
Comprehensive Support for the Whole Family
In December 2014, seven-year-old Sasha* and her grandmother Sarah* came into the HCPS Medical Clinic for an intake appointment. Upon meeting with the doctor, Sarah presented many issues of concern; the main ones being that Sasha had frequent staring spells, seizures and difficult behavior. The family was immediately referred to the integrated health care pilot program where they met with the care manager who initiated a caregiver interview to assess the need for services. After meeting with the family, it was clear that support was needed not only for the child but for the grandmother as well. Sarah felt overwhelmed and reported that she did not feel that she could take care of the child, and that she was struggling to navigate with the Department of Family and Protective Services. Sarah worked with a care manager and the Family Support Navigator to find and connect to resources.
Staff members were able to get Sasha the earliest appointment for a psychiatric evaluation, as well as an electroencephalogram (EEG) concerning her seizures. Unlike Joe from our previous story, both appointments were kept and the caseworker received reports almost immediately.
With the integration program, Harris County Protective Services was able to maintain this kinship placement with great success, despite the fact that the grandmother and granddaughter both needed extensive help, medical and dental consultations, and specialty referrals. The family now has someone that they can talk to and who helps them understand various aspects of the CPS system.
Preliminary evidence suggests that the HCPS integrated health care program is benefiting children and families. Children are getting services they need identified, recommended and delivered. Caseworkers are getting more information about the child's physical, behavioral and mental health needs so they can provide for the child's whole wellbeing. Caregivers report that they're getting help managing the strains of caregiving, easing stress on the whole family.
An evaluation of the program was conducted (funded by the Hogg Foundation) and the program continues to be supported with additional funding from other sources. "The Hogg Foundation was very gracious in coming to us, and asking about funding an outside, independent evaluation of this program," says Ms. McMillon.
Results from the pilot program point to an extremely promising approach with clear, early results.
Pilot Program Outcomes:
Children surveyed demonstrated a 20% decrease in risk for behavioral disorders;
Stakeholders surveyed reported a high degree of satisfaction with the program; and
The average number of visits rose by 156% (from 18 to 46 per month) in the year after program launch, with staff reporting that the enhanced services increased the attractiveness of the clinic for families and providers, resulting in referrals and more visits.
As the first agency to offer integrated health care to children in state custody, HCPS is well poised to educate others on program implementation and to spearhead the evolution of the integrated health care program so that it can serve the unique needs of child populations.
"Some of these kids weren't receiving services before, especially the psychiatric services. That was the service that nobody was getting. Those kids are getting world class psychiatric services now and they used to not be getting any," says one evaluation survey respondent.
The integrated health care project provides comprehensive health care to children in kinship and foster care, allows caregivers to focus on prevention and wellness, and results in better health outcomes. Children who come into the HCPS Medical Clinic receive not only medical and dental services, but through the addition of care management, family navigation and psychiatric services, their emotional, behavioral, developmental and trauma-related issues are addressed as well.
*Names of clients have been changed
Integrated Health Care
Research and experience show that integrating physical and behavioral health care to treat the whole person improves both mental and physical health. The foundation supports solutions for the integration of health care in a variety of settings.
Innovations in Integrated Health Care for Children
In 2012, Harris County Protective Services received funding to create an integrated health care program for children in state care. This infographic highlights key points and successes of the program.
PODCAST: Integrated Health Care for Foster Youth
Jacquelyn McMillon, Children's Services Administrator at Harris County Protective Services discusses their Integrated Health Care Clinic as a model to meet the physical and behavioral health needs of foster youth.