The following opportunity has been shared on behalf of a member or affiliate of the Austin Area African American Behavioral Health Network.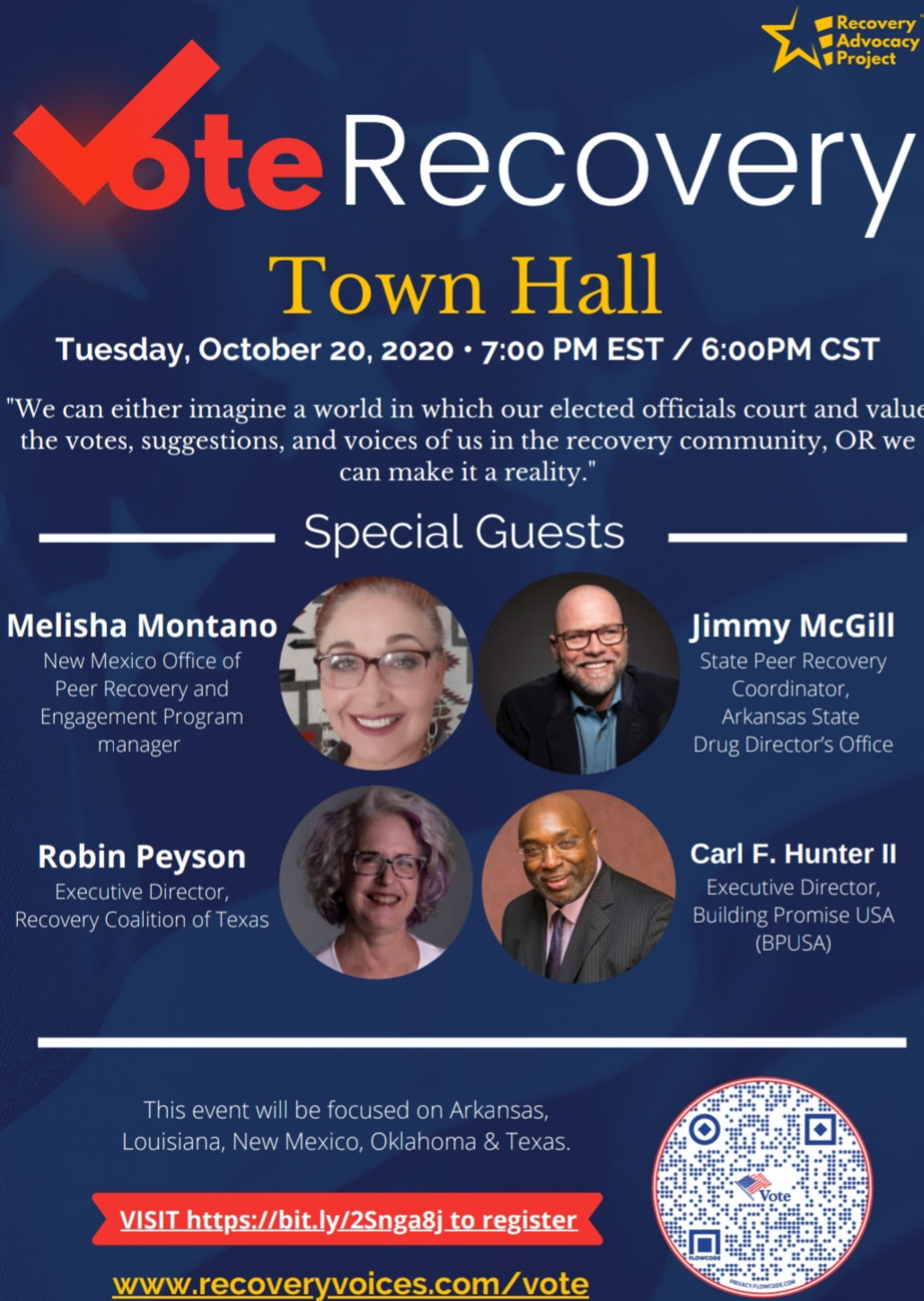 This starts at 6pm Central Time & 7pm Eastern Standard Time. The Zoom ID: 918-9639-0219
We can either imagine a world in which our elected officials court and value the votes, suggestions, and voices of us in the recovery community, OR we can make it a reality.
What does it mean to Vote Recovery?
What issues are impacting the Recovery Voter in your State?
Can recovery inspire voters as a single issue?
Join the Region 6 Recovery Advocacy Project (Arkansas, Louisiana, New Mexico, Oklahoma & Texas.) in partnership with the Recovery Coalition of Texas, on Tuesday, October 20th at 6:00PM CST (7:00pm EST) as people in recovery, family members and supporters of recovery talk about the importance of having the recovery communities' voice heard during the election cycle.
This session will be educational to potential voters, and will also create space to listen to current Recovery Voters talk about the issues they are passionate about like reducing stigma, access to recovery services for all, and criminal justice reform, among others.
If you would like to submit any questions for the event you can do so HERE.
This is a non-partisan event that is about recovery. It is not about  specific candidates or political parties. All are welcome to attend.
See you on Tuesday, October 20th!