The following opportunity has been shared on behalf of a member or affiliate of the Austin Area African American Behavioral Health Network (4ABHN).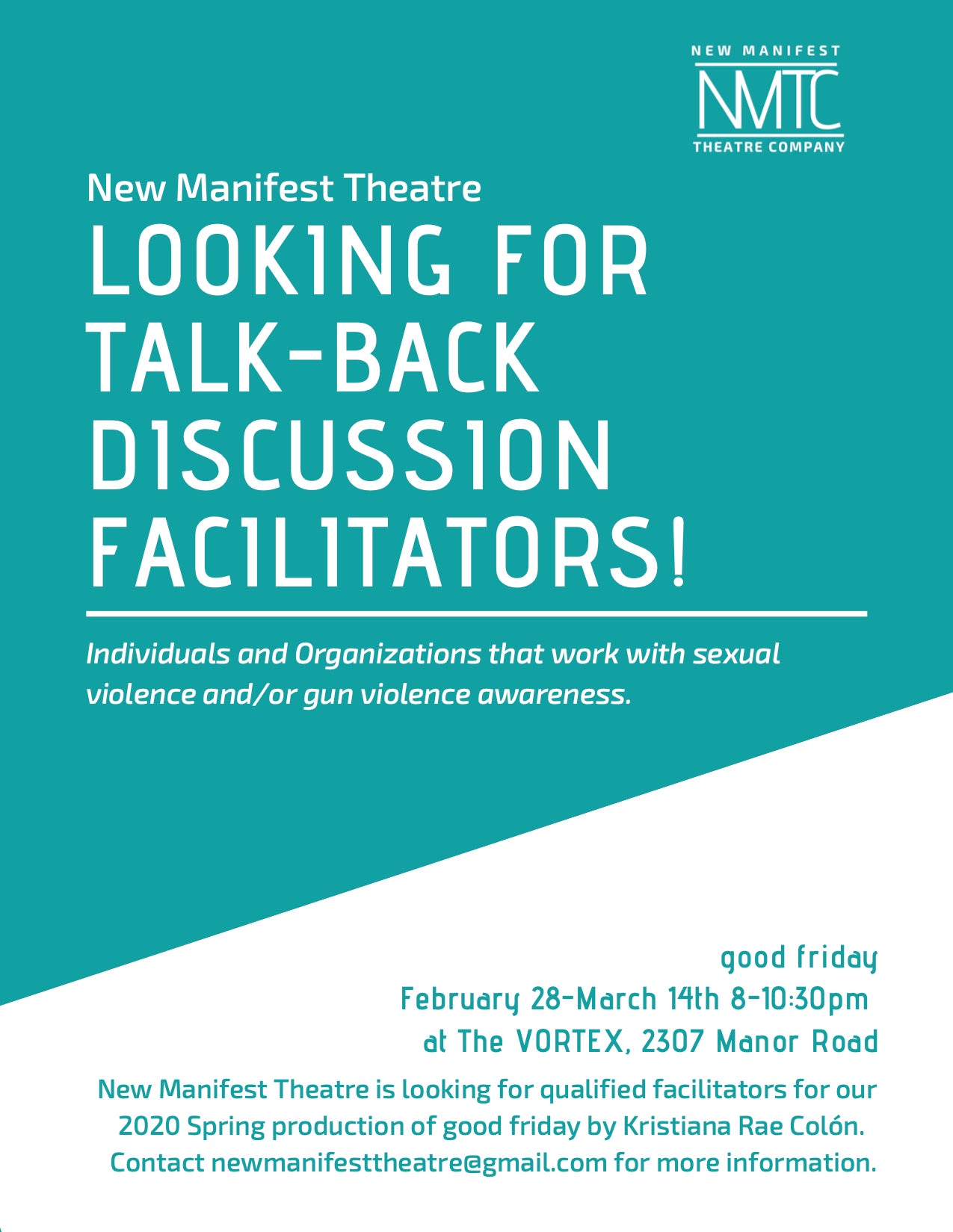 The New Manifest Manifest Theater Company is looking for volunteers who would be interested in serving as facilitators during an Outreach Talkback event.
They are looking for facilitators and Austin organizations/resources to highlight during a talkback discussion for New Manifest Theatre Company's upcoming production of "good Friday" by Kristiana Rae Colón.
This play discusses the intersection of sexual violence and gun violence on school campuses through a millennial perspective. The production will be February 28-March 14th at The Vortex.
Contact newmanifesttheatre@gmail.com for more information.