Evaluation
The Hogg Foundation values evaluation as a powerful tool that examines the outcomes of its grant programs and applies lessons learned to plan for future initiatives. As an organization, the foundation's mission is to advance recovery and wellness in Texas. The mission of the evaluation team is to foster a culture that encourages two-way communication and strategic learning. Through these efforts, the evaluation team strives to improve initiatives and ensure that they continue to reflect the overall mission of the foundation.
Advancing Wellness & Recovery in Texas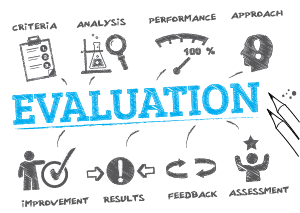 Grant Program Evaluators
The Hogg Foundation maintains a directory of professionals with experience in evaluating grant programs in the field of mental health. The directory is used to identify and select evaluators for foundation grant programs. We accept applications to join our evaluator directory at any time.