The following opportunity has been shared on behalf of a member or affiliate of the Austin Area African American Behavioral Health Network (4ABHN).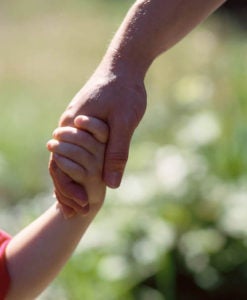 Bilingual Therapists Needed ASAP at Pediatric Psychotherapy Associates­­!
If you are a LPC-Intern, LMSW, LMFT-A, LPC, LCSW, LMFT or a Licensed Psychologist in North, Central or South Austin, Round Rock, Georgetown or the surrounding areas, please call us at 512-750-5098 or email us at khkim@pediatricpsychotherapyrr.com.  Possible full caseload within 1-2 weeks!
You must be willing to accept private pay clients on a sliding scale fee basis and/or be a network provider for BCBS, Tricare, Aetna, Cigna, Value Options, PHCS, United, CHIP, Sendero, BCBS Medicaid, Dell Children's Medicaid, Traditional Medicaid or Superior Medicaid.  Due to a growing need in our community, preference will be given to therapists willing to work with children, ages 5 and up, and bilingual therapists (Spanish, Korean, Mandarin, Hindi-speaking, etc.).
The following services will be provided by Pediatric Psychotherapy Associates:
Clients will be tentatively scheduled with you & you will be notified regarding your new clients
Your bio and your picture will be included in both of our websites and/or brochures
Answer new client calls through PPA, so you don't miss out on potential new clients
Office space will be provided on a limited basis at our Main Office location, with a minimum of 5 sessions per week (you may extend up to 20 sessions per week for an additional fee).  Or you have the option of seeing clients only at your private practice location if your office is located within certain areas of Austin and its surrounding cities
You will receive assistance in business and marketing skills to build a successful, thriving practice and to retain your clients
K. H. Kim, LCSW, Clinical Director
Pediatric Psychotherapy Associates
Phone (512) 750-5098
www.PediatricPsychotherapyRR.com