The following opportunity has been shared on behalf of a member or affiliate of the Austin Area African American Behavioral Health Network (4ABHN).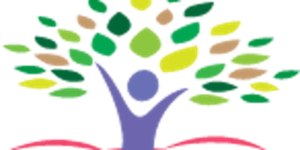 Travis County Youth Substance Abuse Prevention Coalition (YSAPC) will be meeting in one week, Tuesday, April 2 from 11:30 AM – 1:30 PM. The meeting will take place at the Sobering Center, 1213 Sabine Street, Austin TX, 78701. Parking is directly in front of the building and across the street on Sabine, as well as some spaces at the old Health South Building. If needed, there is also paid parking on the streets.
At this meeting Elizabeth Henry, LCDC-I, Community Outreach & Education Coordinator of the Sobering Center, and YSAPC members will engage in a conversation about what Sobering Center staff are seeing and connect about existing prevention efforts in the community and in the schools. YSAPC members can share information regarding challenges/successes/pragmatics regarding doing work with the school districts since the Sobering Center is interested in developing a curriculum appropriate for area high schools and colleges. Elizabeth will share data on the significant number of youth ages 18-24 that come to the Sobering Center. The conversation will also focus on understanding how YSAPC and the Sobering Center can work together to insure that the needs of youth are clearly addressed in the Travis County Substance Use Disorder plan. This interactive discussion will be followed by a tour of the Sobering Center from 1:00 PM – 1:30 PM.
Please RSVP at: https://www.eventbrite.com/e/ysapc-april-2nd-meeting-tickets-59393282908 and email Monét Muñoz with any questions or concerns.