The following opportunity has been shared on behalf of a member or affiliate of the Austin Area African American Behavioral Health Network (4ABHN).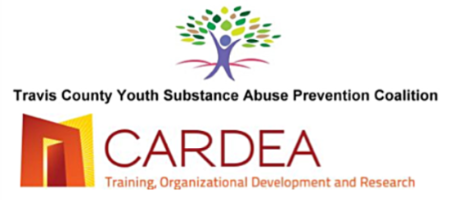 Adolescent Substance Use: Legislation, Prevention Practices, and Organizational Preparedness
Webinar
Thursday, November 14, 3:00 to 4:30 p.m. Central Time
Texas has new legislation that impacts how schools address the behavioral health needs of students. The interactive webinar discusses the new legislation, prevention practices, and key considerations for schools and other school-based organizations interested in preventing opioid and other substance misuse among adolescents.
Join us to hear from our experts: Jessica Duncan Cance, PhD, of Texas DSHS; Vanessa Sarria, MPA, of Cardea; Josette Saxton, MA, of Texans Care for Children; and Lori Holleran Steiker, PhD, of the Steve Hicks School of Social Work at the University of Texas.
Who Should Attend:  Professionals such as nurses, counselors, social workers, school administrators and others in school settings in Central Texas.
Registration & Fees: There is no fee for this event.
Acknowledgements
This presentation is funded by: OWH Grant #:ASTWH170057-01-00
Jointly provided by Cardea and Travis County Youth Substance Abuse Prevention Coalition.
This webinar is offered as part of the Preventing Opioid Misuse Among Girls project funded through OWH. Learn more here about the project and our partners.