The following opportunity has been shared on behalf of a member or affiliate of the Austin Area African American Behavioral Health Network. 
The Amala Foundation is happy to announce online Community Support Circle's led by Clinical Director, Shawn Kent, LPC and Program Director, Annelese Jones.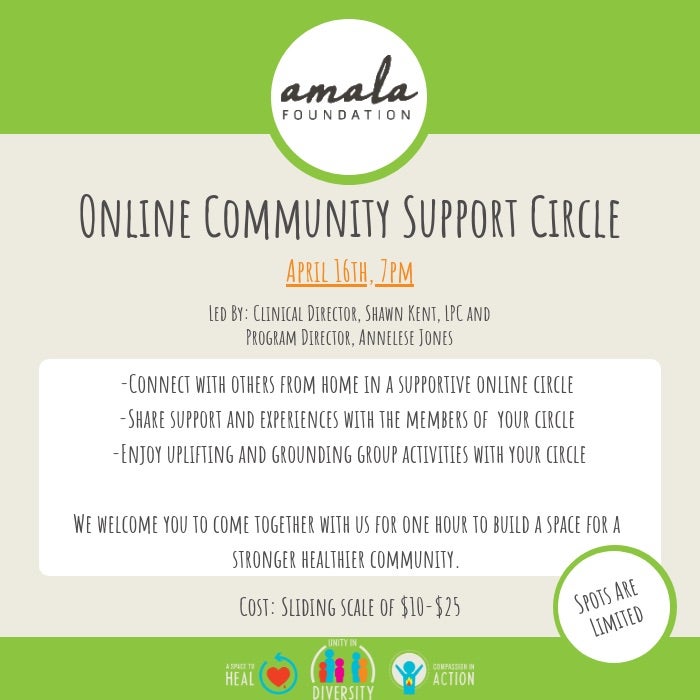 April 16th at 7pm on Zoom
Sliding scale donation of $10-$25
During this season of separation, it's important to stay connected with each other and to practice what supports our mental and emotional wellbeing. Join us online as we connect, communicate, and remind ourselves of the power and healing in community.