"Children make up one-quarter of this nation's population and all of its future." – original 1990 KIDS COUNT® Data Book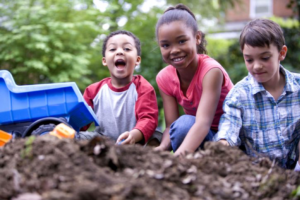 Each year, the Annie E. Casey Foundation's KIDS COUNT Data Center publishes a new edition of the KIDS COUNT Data Book. Using comprehensive indicators to measure and rank child well-being state by state, the Data Book is designed to give policymakers, advocates and other stakeholders a sweeping snapshot of the size, makeup and welfare of the U.S. child population.
The recently published 2019 KIDS COUNT Data Book aggregates data on 16 indicators that fall under the broader categories of economic well-being, education, health, and family and community. The findings account for nearly 74 million kids, an increase of 10 million since the first Data Book was published in 1990.
Since 1990, Texas rose only two places in the Data Book's rankings of overall child well-being: from #43 to #41. That means Texas, home to 7.4 million children and counting, is still "one of the 10 worst states for kids." Its bottom-tier ranking breaks down as follows:
#39 in economic well-being
#30 in education
#39 in health
#47 in family and community
Fast-changing demographics prove to be a running theme in the Data Book, painting a picture of a country that's quickly diversifying. Texas is no exception. Following in the footsteps of California and New Mexico, Texas kids are predicted to soon be majority Latino. Some of those children are, and will be, first- or second-generation immigrants, joining the 18 million counted in 2017 in the U.S.
The Data Book also reveals persistent social, and in particular racial, inequities that have long eroded child well-being, illustrating the connection between healthy children and health equity. For more information, check out the 2019 KIDS COUNT Data Book.
Related Content