This is the third in a series on mental health collaboratives in Texas, which aligns with our strategic focus on communities and collaboration. Other stories in the series featured Bexar County Community Health Collaborative and Mental Health Connection of Tarrant County.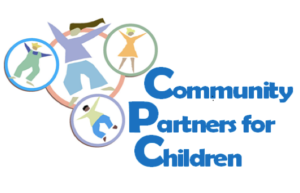 Children with significantly impairing physical and mental health challenges and/or developmental disabilities cycle through multiple systems of treatment—often with little to no reprieve. In 1987, the Texas Legislature attempted to remedy this by mandating the creation of Community Resource Coordination Groups (CRCGs), or local-level groups of agency and community representatives that collaborate to create service plans for youth and families with complex needs.
For Travis County, Community Partners for Children (CPC) functions as the Travis County CRCG. CPC is a community partnership of approximately 20 public and private community service organizations that meets twice a month. The partnership creates a single point of community collaboration for families of children with complex needs and integrates three community resource meetings: Travis County's CRCG, Triad and The Children's Partnership (TCP) Eligibility and Review Team.
Wraparound Care: From System to Home
CPC recognizes the essential value of families as partners—and experts—in supporting their child's success. According to Christinia Kuehn, Quality Assurance Coordinator at TCP, CPC's process mirrors the System of Care philosophy (i.e. family driven and youth guided, community based, culturally and linguistically competent). During CPC sessions, child and youth serving agencies collaborate intensively with the parents or caregivers to create an innovative, flexible, strengths-based plan of recommendations for the child and family, sharing knowledge and grouping resources.
Parent Liaisons, who have children of their own with complex needs, play a key role, too. "We always have someone sit with the family," Kuehn says, "and we have our Parent Liaisons there greeting the family, because the engagement process starts the minute they walk in the door."
Children and family assigned to TCP partake in the Wraparound process, an approach designed to make care planning and management more holistic and individualized. Due to the complex nature of these cases, Care Coordinators maintain rosters of no more than 10 enrollees. "With Wraparound, you're working intensely in the home," Sonia Hartman, System of Care Manager at Travis County Health and Human Services (TCHHS), says. "You're wrapping a child in the fabric of services and natural supports, rebuilding relationships and family connections—sustaining a child so they don't have to depend on systems."
Collaborating for Better Outcomes
Fulfillment of the recommendation plan is ultimately the family's decision. Most agree to participate, as the integrated nature of CPC sessions helps families overcome access-related barriers by getting them in a room with multiple child-serving providers at once. Kuehn says, "That was really the impetus for the combination of the 3 staffing processes within our Travis County community."
Hartman, now the chair of CPC, previously worked in juvenile probation and as the Travis County CRCG coordinator. She can attest to the value of pooling assets to maximize impact. "By collaborating with partners and families, we better use our community resources, we get better outcomes," she says. "We don't duplicate services that way."
CPC partners stand united in their mission to promote a more inclusive and integrative system of care. Despite ample obstacles—service gaps and budget slashes among them—their dedication to meaningful family and community engagement sustains the collaboration's momentum.