Into the Fold Podcast: Issues in Mental Health
Our podcast series is one of the ways we move from simply talking about our grantmaking to influencing dialogue and learning about mental health and well-being. Hosted by "Ike at the Mic," our public affairs representative Ike Evans, the series captures the human implications of mental health and the factors that influence it, bringing you conversations with mental health experts, consumers, advocates, practitioners, researchers and community leaders from across Texas and beyond.
Get notified of new episodes by signing up for our emails, or by subscribing to the podcast on iTunes or SoundCloud. Like what you hear? Leave a review!
Listener Question of the Month
We will soon be doing a special episode of our podcast, Into the Fold, on mental health in the service industry, particularly in light of the pandemic. Do you work in a job with major customer-facing responsibilities, and have some insight into mental health—both challenges and resilience factors—that you'd be willing to share? In responding, be as candid as you feel comfortable. Be funny, be reflective, be philosophical—the choice is yours. Some examples of things you might want to share:
How has your day-to-day been changed as a result of the pandemic?
Are there particular threats to wellness that are unique to folks in your industry?
Service industry workers are often on the front lines trying to ensure compliance with mask mandates and social distancing. What has been your experience with that?
How has your industry been a source of strength and resilience? What can the greater community learn from its example?
We will accept responses as either written testimonials or audio recordings. Selected responses will be read or played during an upcoming Into the Fold episode. You will be notified if your response is selected. Respondents are kept anonymous by default.
Send your response to intothefold@austin.utexas.edu. Thanks!
Recent Podcasts
A written synopsis is available for each podcast.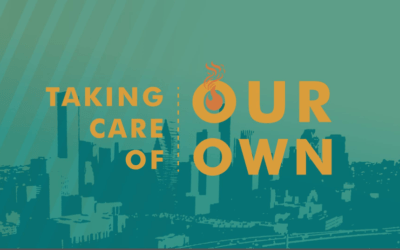 Our guest on this episode of Into the Fold is Nicole Cruz, a Case Manager at Southern Smoke, an organization that provides help and support to food and beverage industry workers.
read more
*Into the Fold is part of the Texas Podcast Network. Texas Podcast Network is brought to you by The University of Texas at Austin. Podcasts are produced by faculty members and staffers at UT Austin who work with University Communications to craft content that adheres to journalistic best practices. The University of Texas at Austin offers these podcasts at no charge. Podcasts appearing on the network and this webpage represent the views of the hosts, not of The University of Texas at Austin.
Blog
Get news and insights related to our initiatives and the state of mental health in Texas.
Video
Watch informative interviews, in-depth features, clips from events, and more.
News
Get funding announcements and mental health news delivered to your inbox.