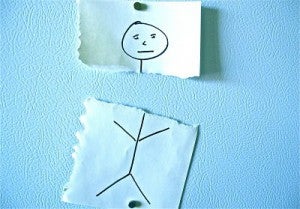 Dr. Jeffrey Brenner, MD is a primary care physician and Executive Director of Camden Coalition of Healthcare Providers. He is best known for his ground-breaking and innovative work in "hotspotting," the concept of lowering medical costs by providing the neediest patients better health care, as featured in The New Yorker on January 24, 2011. Dr. Brenner is committed to creating a healthcare delivery model to meet the medical, mental health and social service needs of persons with serious and chronic physical and mental health conditions. He recently spoke with Meena Dayak and Heather Cobb of the National Council for Behavioral Health on what primary care can learn from behavioral health.
Dr. Brenner states that primary care has not fundamentally adjusted its operational, clinical and business model to change with today's health care landscape and describes many of the challenges facing primary care settings in delivering robust, quality, results-oriented behavioral health care.
He emphasizes that routine work in primary care needs to be standardized, protocolized and delegated, and that behavioral specialists and community health workers need to be included as part of the care team.
Dr. Brenner also sees how psychosocial factors impact health. "If a person doesn't have a roof over their head, if they don't have a meal, if they're a victim of physical or sexual abuse, if their household has a lot of stress in it, if their kids' school is not safe, then that's going to impact their health," said Brenner in his interview with Dayak and Cobb.
He acknowledges that health care and social services were not always that good at coordinating with each other but that's beginning to change.
When Dr. Brenner was asked what behavioral health providers might learn from how primary care providers are dealing with these disruptions, he had a surprising answer:
"Actually, our behavioral health colleagues are about 30 years ahead of us. I hope primary care can learn from behavioral health," said Dr. Brenner. "When psychiatric care was deinstitutionalized, behavioral health did heroic work to figure out how to deliver better care at lower cost and evolved some creative models. The different tiered interventions provided in behavioral health and ways to engage patients are really remarkable. That is a perfect foreshadowing of what's about to happen now on the medical side. We're about to deinstitutionalize primary care."
This is a great example of how "two worlds" (physical health and mental health) can come together as one to address the whole health needs of individuals and communities. It's time to get past the silos and reconnect the mind and body. We will be a healthier people and nation for it.