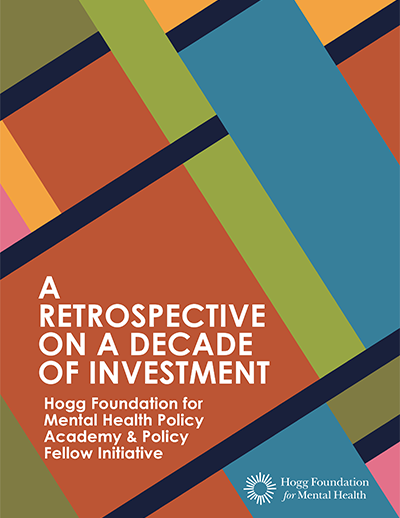 In 2010, we launched the Hogg Foundation for Mental Health Policy Academy and Policy Fellow Initiative ("initiative") with the goal of bolstering the mental health and substance use policy workforce to make long-term systems change.
This initiative supports ten host organizations, either 501(c)(3) nonprofit organizations, government entities, or higher education institutions, to employ and mentor a full-time, mental health or substance use policy, or peer policy fellow for two years. Policy fellows have graduate degrees in health, policy, law, social work, or other relevant fields. A peer policy fellow is an individual willing to use their lived experience with a mental health or substance use condition professionally, to advance public policy efforts. Policy fellows and their mentors also participate in a policy academy which meets at least monthly and builds participants' knowledge and skills at the same time as they receive hands-on, experiential learning through their work at their host organization. 
Retrospective Downloads
In the following three documents, we take a look back at our decade of investment, and the results that were shown from these efforts.
---