"Criminalizing someone just for being homeless was not something that was either helping that person or helping the community in any way," Mayor Adler says.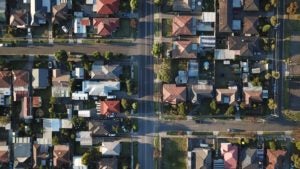 During the 86th Texas Legislature, our Into the Fold podcast aired an episode on what it means to create meaningful housing options for people cycling in and out of homelessness. As Tanya Lavelle, that week's guest and Hogg Foundation Policy Program Specialist, said, "If you're connected with supportive housing options, then you really can focus on achieving recovery and not so much on achieving survival."
In June, as part of an ongoing effort to support people experiencing homelessness and strengthen conditions that aid well-being and recovery, the Austin City Council voted to decriminalize the act of sitting, lying or camping in public places. The policy, which altered three city ordinances and went into effect the following month, has earned its fair share of detractors—Texas Gov. Greg Abbott among them—who cite fears for public safety and potential violations of private property as reasons for dissent.
Here to address the anxieties and challenge the misconceptions surrounding the policy is Austin Mayor Steve Adler, one of its most vocal proponents. He joins us for a conversation on the rights and well-being of people experiencing homelessness—and what the city of Austin is doing to secure both.
Homelessness: A Criminal Offense?
Before the Council voted otherwise, the city's public safety officers could arrest and ticket people for "merely being homeless," in the mayor's words. The already precarious condition of homelessness, which more than 2,200 individuals across the city experience directly, was considered a criminal offense—and treated as such—even in the absence of aggressive or obstructive behavior.
According to Mayor Adler, ejecting people from public spaces by way of threat or force when they have nowhere else to go was neither reducing homelessness nor "helping the community in any way." In the last year alone, the number of people experiencing homelessness rose by five percent. "A city as rich and powerful as Austin ought to be able to do better for those people," he says.
Mayor Adler rejects claims that the policy, in benefitting the well-being of Austin's homeless population, does so at any cost to public health. Provisions remain in place that protect private property and prohibit illicit activities like blocking, impeding and inciting confrontation. "It's forcing the community to actually deal with the underlying and substantive challenge," he says, "rather than being able to move people around or arrest people."
Achieving Safety and Livability for All
Critics that frame the decriminalization of homelessness as a public safety hazard, Mayor Adler says, serve to divert attention from the policy's ultimate goal: getting people off the streets and into shelters and supportive housing. "People are talking about one little piece of what we did out of the context of what we did overall," he says.
The bigger picture includes the opening of 50 supportive housing units this fall, the coordination of an investor-backed fund for permanent supportive housing with Travis County and local hospitals, and the construction of a new emergency shelter in South Austin. Last fall, a City Council-approved increase in funds also allowed Austin's Homeless Outreach Street Team (HOST) to onboard a certified peer specialist that can use their lived experience of homelessness to assist patrols.
Before the Texas Legislature reconvenes in a year and half, Mayor Adler hopes the policy will generate results impressive enough to earn the support of state legislators and Gov. Abbott. But as long as the cost of living keeps growing—and livability for people losing and without homes keeps deteriorating—the city will need to scale up what works and discard what doesn't.
"We have to sometimes continue on, recognizing that there will always be objections to change," Mayor Adler says.
Related Content
Learn more about our podcast and check out other episodes!