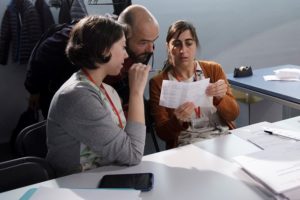 The Hogg Foundation is expanding eligibility for the Frances Fowler Wallace Memorial Award to include doctoral students at all institutions of higher education in Texas.
Applicants must be pursuing a PhD in nursing, psychology, social work or another field relevant to mental health. The award is restricted to dissertation research and provides up to $1,500 to cover related expenses.
The foundation is particularly interested in proposals that align with our new strategic vision. Relevant areas of focus include historically underserved populations, rural communities, prevention and early intervention, social determinants of health and mental health, and community conditions that influence mental health and well-being.
The award's namesake, who passed away in 1974, created the scholarship to support critical engagement and exploration of the "cause, treatment, cure and prevention" of mental health issues.
Wallace's generosity has since funded a broad range of emergent scholars and practitioners, including recent awardees Ya-Ching Huang and Pamela Recto, whose research investigates culturally specific mental health perceptions and experiences.
Eligible candidates are encouraged to apply at any time, and applications will be reviewed a rolling basis until all funds have been allocated. Learn more.