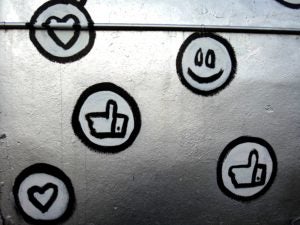 This story was written by Julia Sufrin, communications graduate assistant for the Hogg Foundation for Mental Health. It was originally published by UT NEWS.
What does mental health care look like in a world increasingly shaped by artificial intelligence? Experts at the University of Texas at Austin are exploring how algorithms can support young adults at risk for mental health problems by ethically monitoring their online footprints and creating new opportunities for delivering care.
According to studies conducted by the Substance Abuse and Mental Health Services Administration, 1 in 5 adolescents have had a serious mental health disorder in their lives, and suicide sadly is now the second leading cause of death for youths ages 15-24.
Knowing how deeply attached young people can be to technology, experts at The University of Texas at Austin are researching how artificial intelligence can support young people who are dealing with mental health issues. Read more.