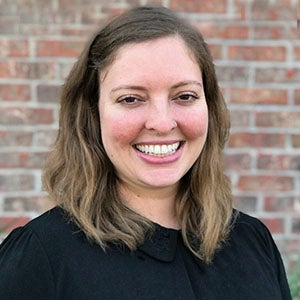 Tanya Lavelle joined the Hogg Foundation for Mental Health in 2018 as the Policy Program Specialist. In this role, she supports the policy unit by working to educate legislators, advocates and community members about a variety of mental health topics.
A native Texan, Tanya has spent her career advocating for the health and well-being of underserved populations across the country, including a 6-year stint in Washington, D.C. Most recently, as Policy Director for the Texas Affiliation of Affordable Housing Providers, she advocated for people involved with the Low Income Housing Tax Credit program. Tanya began her policy career as a Hogg Foundation Mental Health Policy Fellow with Easter Seals Central Texas, where she helped create the agency's first mental health policy platform.
She received a Master of Public Affairs degree from the Lyndon B. Johnson School of Public Affairs at The University of Texas at Austin, and a Bachelor of Arts in Political Science from The George Washington University. Passionate about music, Tanya spends her spare time performing and traveling with local brass bands.
Email: tanya.lavelle@austin.utexas.edu
Phone: (512) 471-9150