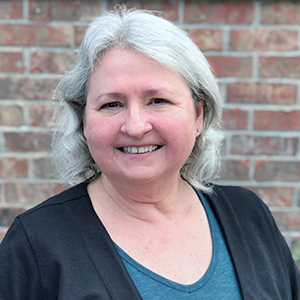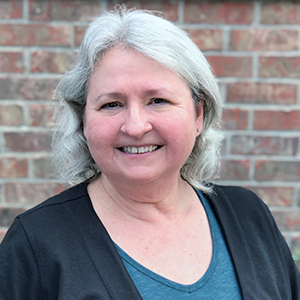 Mary Capps serves as Cross Unit Liaison for the Hogg Foundation for Mental Health, working across foundation teams on a variety of projects with an eye toward process optimization and strengthening cross-unit collaboration. Passionate about health information and teamwork, Mary is an information and administrative professional with over 18 years of experience within The University of Texas System, as well as over ten years in the medical/health field.
Prior to joining the foundation in 2014, she worked for The University of Texas at Austin's McCombs School of Business for a decade in both administrative and editorial capacities, and also has extensive experience as a medical librarian and editor in the pharmaceutical and medical publishing industries.
Mary holds a Master of Science in Information Studies from The University of Texas at Austin and a Bachelor of Arts in English from The University of Texas at San Antonio. She frequently attends diverse live music events and is an avid fan of both the Boston Bruins and the Boston Red Sox. She has three cats, a husband and aspires to live by the words of her favorite author, Douglas Adams: Don't Panic.
Email: mary.capps@austin.utexas.edu
Phone: (512) 232-6287