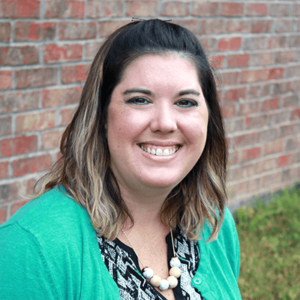 Krystal Mullins joined the Hogg Foundation for Mental Health in 2017. As the Senior Operations Associate, she handles procurement duties, as well as event and meeting coordination.
Previously, Krystal worked in Business Affairs at The University of Texas at Austin's McCombs School of Business, in marketing and events at the Austin American-Statesman, and also served on the staff of the Texas Association of Builders.
Krystal has a degree in Creative Writing/English from Texas Tech University. A lifelong Texan—originally from a tiny farming community in West Texas—Krystal and her husband have enjoyed nearly a decade in South Austin. In her spare time, she loves exploring Austin's foodie scene and writing for her blog.
Email: krystal.mullins@austin.utexas.edu
Phone: (512) 475-7083