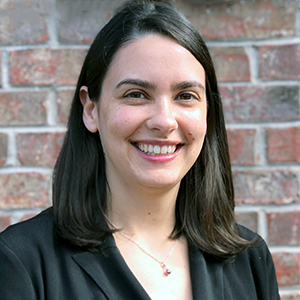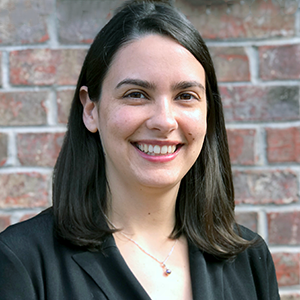 Elizabeth Stauber serves as the first Archivist and Records Manager for the Hogg Foundation for Mental Health. In this role Elizabeth collects, assesses, organizes, preserves and provides access to historically significant records produced by the foundation over the last 75+ years. These include program records, event photographs, news clippings, artifacts from the Hogg family, and other materials related to the foundation and the history of mental health in Texas.
Elizabeth has a Master of Science in Information Studies with a focus on Archives and Preservation from The University of Texas at Austin. She has helped many organizations preserve their analog and electronic records for future generations—from museums to news organizations. Before entering the archives profession, she worked at an artist agency in New York City, managing artist portfolios.
Elizabeth is a native Texan and a lifelong longhorn. She is an avid baker and cook who loves sharing her creations with family and friends.
Email: elizabeth.stauber@austin.utexas.edu
Phone: (512) 471-2811