Hogg Foundation History Timeline
The Hogg Foundation has supported the mental health of Texans since its establishment in 1940. This timeline features major milestones, key leadership, publications, and more.
1940
Hogg Foundation for Mental Hygiene is established
The Hogg Foundation for Mental Hygiene is established with a $2.5 million endowment to The University of Texas at Austin in memory of William C. Hogg. It is the first foundation entirely devoted to mental health operating under the auspices of a flagship university. Dr. Robert Lee Sutherland is appointed the first executive director.
February 11-13, 1941
Inaugural Conference
Inaugural Conference brings together Texas and national representatives of philanthropy, education and mental health to demonstrate the applicability of mental hygiene to all phases of community life.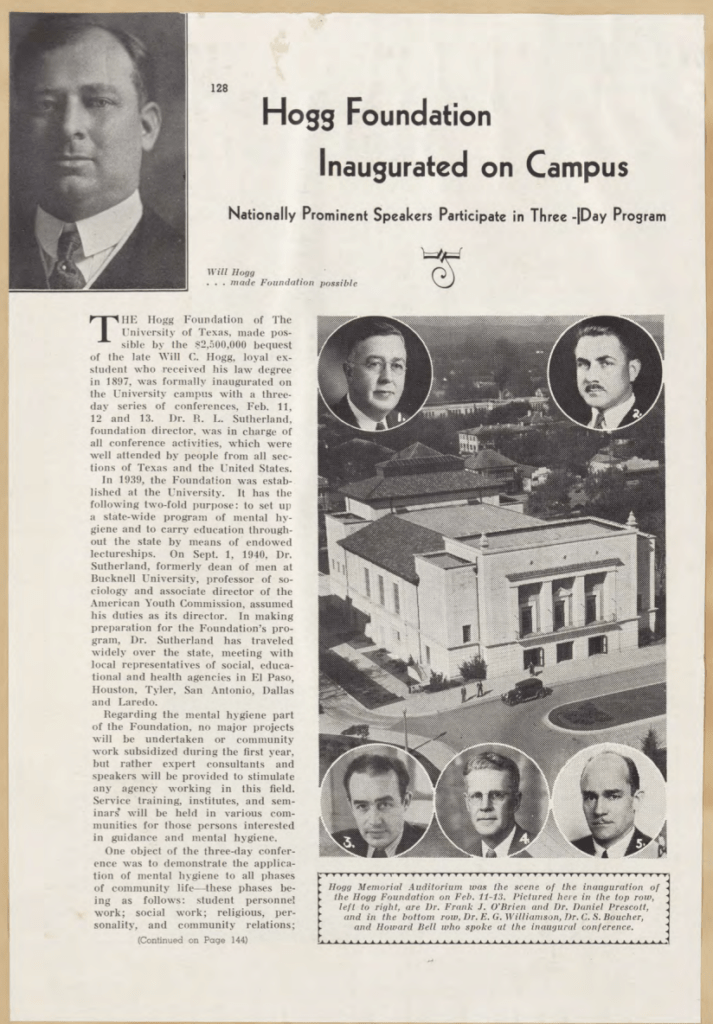 1941-1944
Circuit Riders and Lectures in Print
The foundation sponsors lecture tours ("Circuit Riders") for mental health speakers to travel through Texas bringing the concept of positive, preventive, and therapeutic mental hygiene to towns, big and small.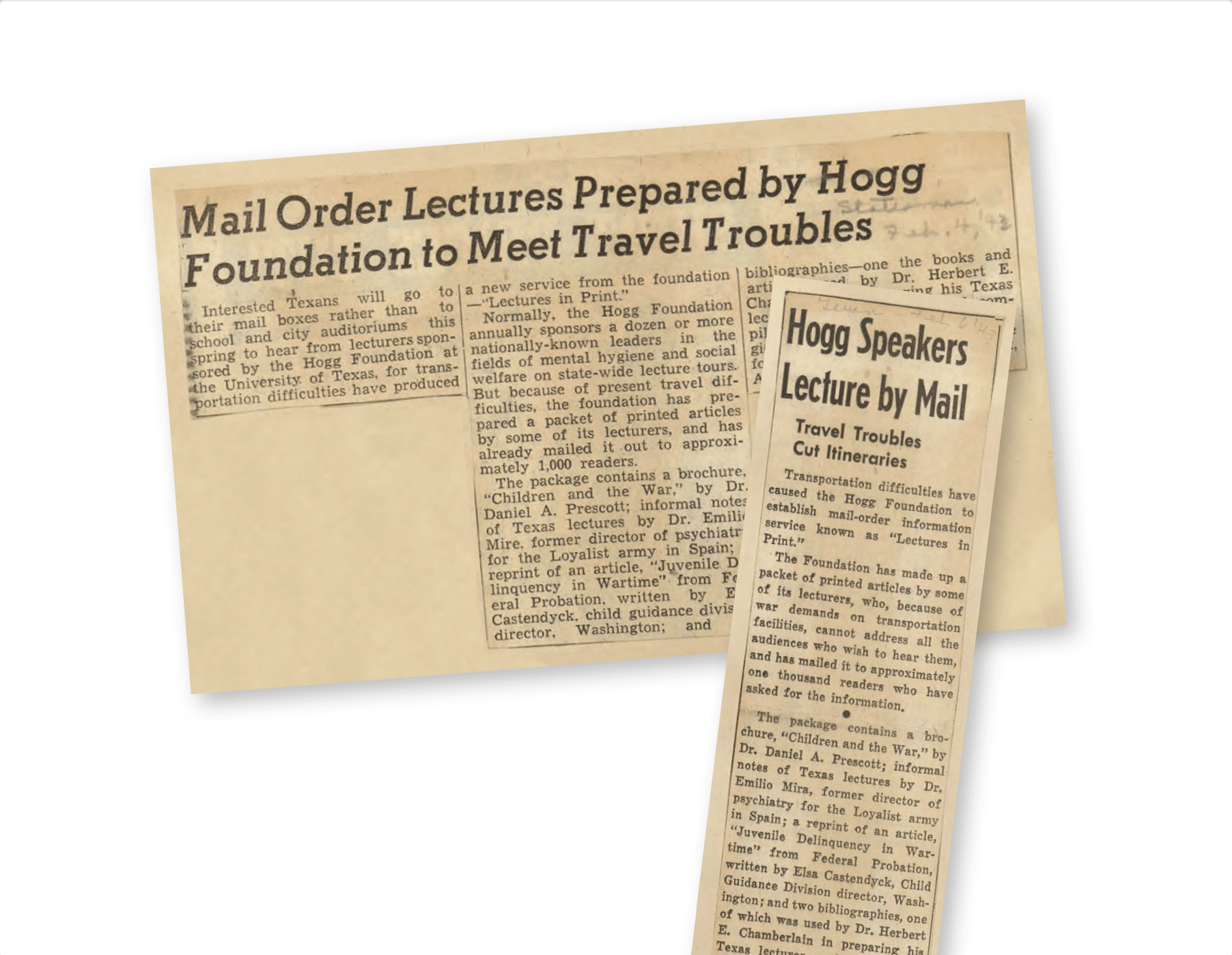 1950
State Hospital Reform -"Shame of Texas"
The foundation launches its first major reform campaign. Working jointly with the Texas Medical Association, the foundation publishes a series of newspaper stories beginning in 1949, titled "The Shame of Texas", to bring attention to the disturbing conditions in Texas mental hospitals. Learn more.
1956
Ima Hogg Scholarship
Ima Hogg funds the Ima Hogg Scholarships for Mental Health for graduate students who demonstrate a strong commitment to providing mental health services after graduation. Learn more.
1957
Foundation renamed
Previously The Hogg Foundation for Mental Hygiene, the foundation decided to change its name to the Hogg Foundation for Mental Health in order to better reflect its mission.
1957
State Hospital Reform - Establishment of the Texas Mental Health Code
The Hogg Foundation collaborates with UT Austin Law School to draft Texas' first Mental Health Code (HB 6), which overhauls the state's commitment procedures to mental institutions and sets guidelines for the humane treatment of people in institutions.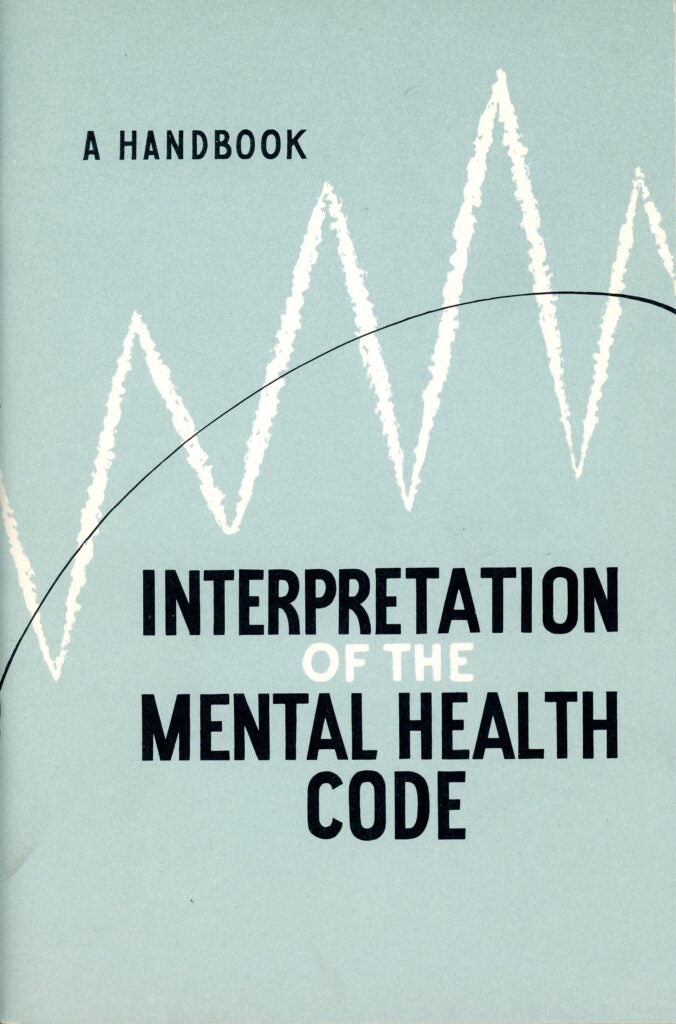 1958-1960
Study on "Bridging the Gap from Hospital to Community"
The foundation conducted a study that surveyed the reintegration experiences of patients released from state mental hospitals into their communities, and highlighted the need for community-based services.
1965
Texas Mental Health and Mental Retardation Act (HB 3)
The Texas Mental Health and Mental Retardation Act (HB 3) is passed, establishing the Texas Department of Mental Health and Mental Retardation.
August 1, 1966
Tower shooting
A student carries out a mass shooting from the Tower observatory on the UT Austin campus, during which Hogg Foundation staffers barricade themselves in their offices in the Tower. Following the tragedy, the foundation commits funds for a three-year study to increase innovative mental health services within the University Counseling Center and to create a 24-hour telephone counseling service for students. Learn more.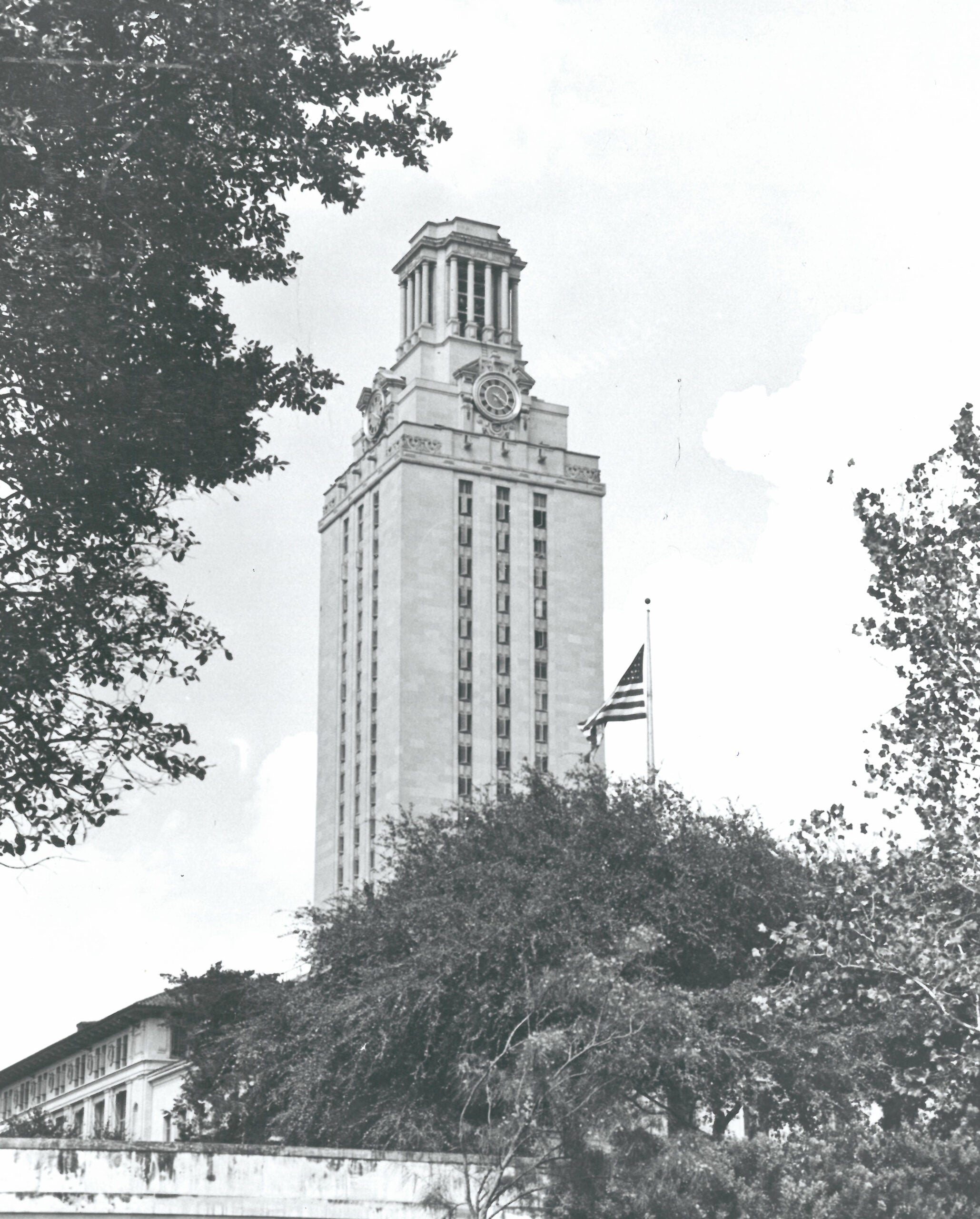 1970
Dr. Wayne H. Holtzman is appointed executive director
Wayne Harold Holtzman is currently the Hogg Professor Emeritus at University of Texas at Austin, and formerly a president of the International Union of Psychological Science and Texas Psychological Association. He developed the Holtzman Inkblot Test. As a longtime author, he received the Bruno Klopfer Award in 1988 and the Award for Distinguished Scientific Contributions from the American Psychological Association in 1996.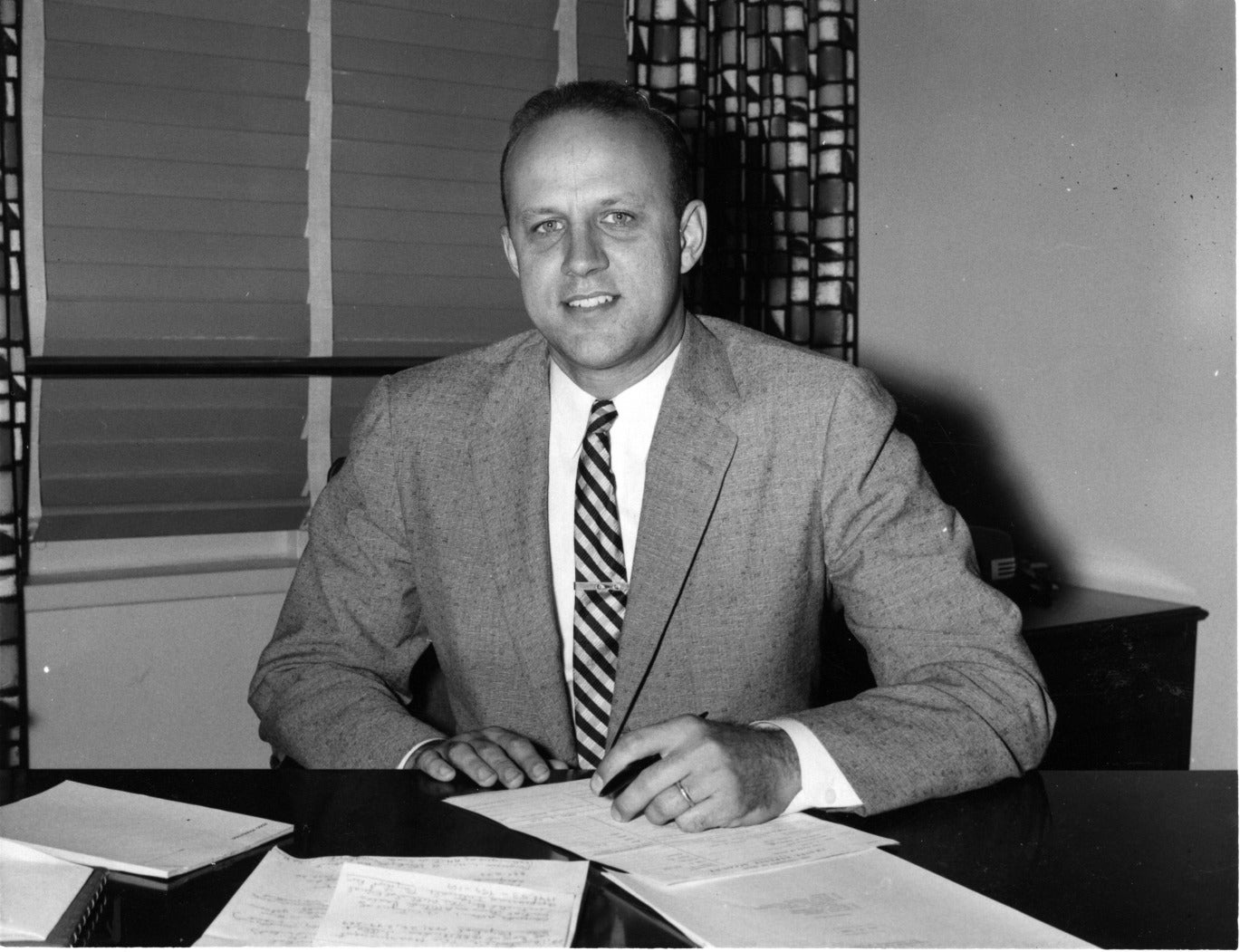 1970-1976
Zavala County Mental Health Outreach Program
The Hogg Foundation initiates a program to bring mental health services to Crystal City and Zavala County in South Texas. The program aims to meet the needs of the rural, Spanish speaking clients of the community as well as the needs of juveniles in the areas of counseling and drug education. Learn more.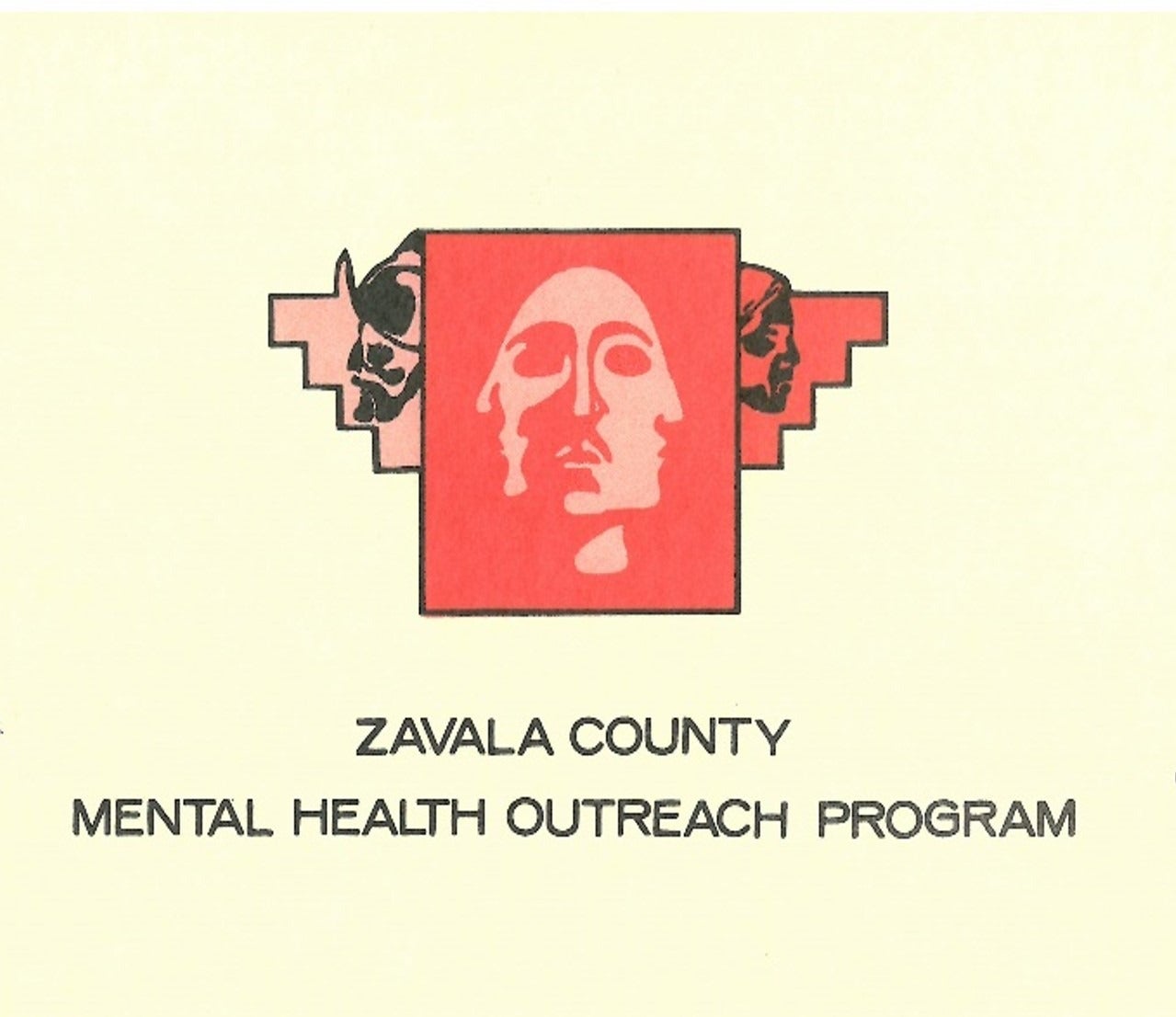 1971-1983
The Human Condition radio show
The foundation produces and hosts The Human Condition, a radio series featuring interviews with experts on topics relating to mental health and human behavior.
1971
Huston-Tilotson counseling program established
The foundation funds a two-year grant used to help establish a model counseling program at Huston-Tillotson College, an historically black institution in East Austin now known as Huston-Tillotson University, in which young people are given opportunities for study, work experience, and skill training toward the pursuit of health professions.
1972
The First National Congress of Black Professionals in Higher Education
The foundation sponsors a 3-day conference in April that brings Black people from all around the country together in Austin to "develop new conscience toward higher education for the Afro‐American." President Lyndon B. Johnson was the keynote speaker. Learn more.
1974
Frances Fowler Wallace Memorial Award
The Frances Fowler Wallace Memorial for Mental Health Award is established to provide financial assistance to doctoral students whose dissertation research relates to "the cause, treatment, cure, and prevention of mental disease, mental illness, and mental disorders." Learn more.
1978
First Robert Lee Sutherland Seminar
The inaugural Robert Lee Sutherland Seminar brings together more than 1,000 delegates for two days focusing on the President's Commission on Mental Health and its implications for Texas. First Lady Rosalynn Carter is the keynote speaker. View all events.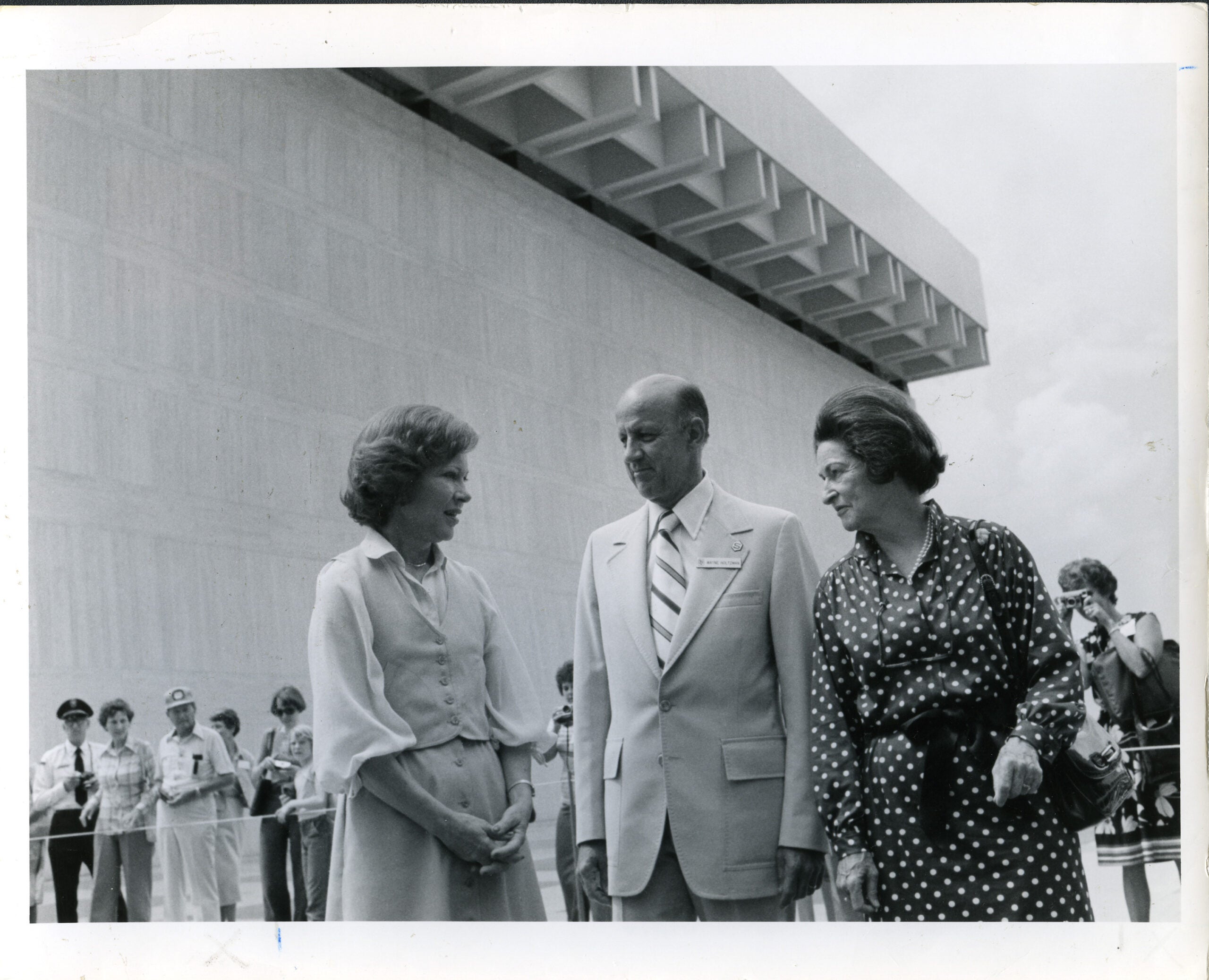 1982
Ima Hogg Centennial Day and Children's Mental Health Day established in Houston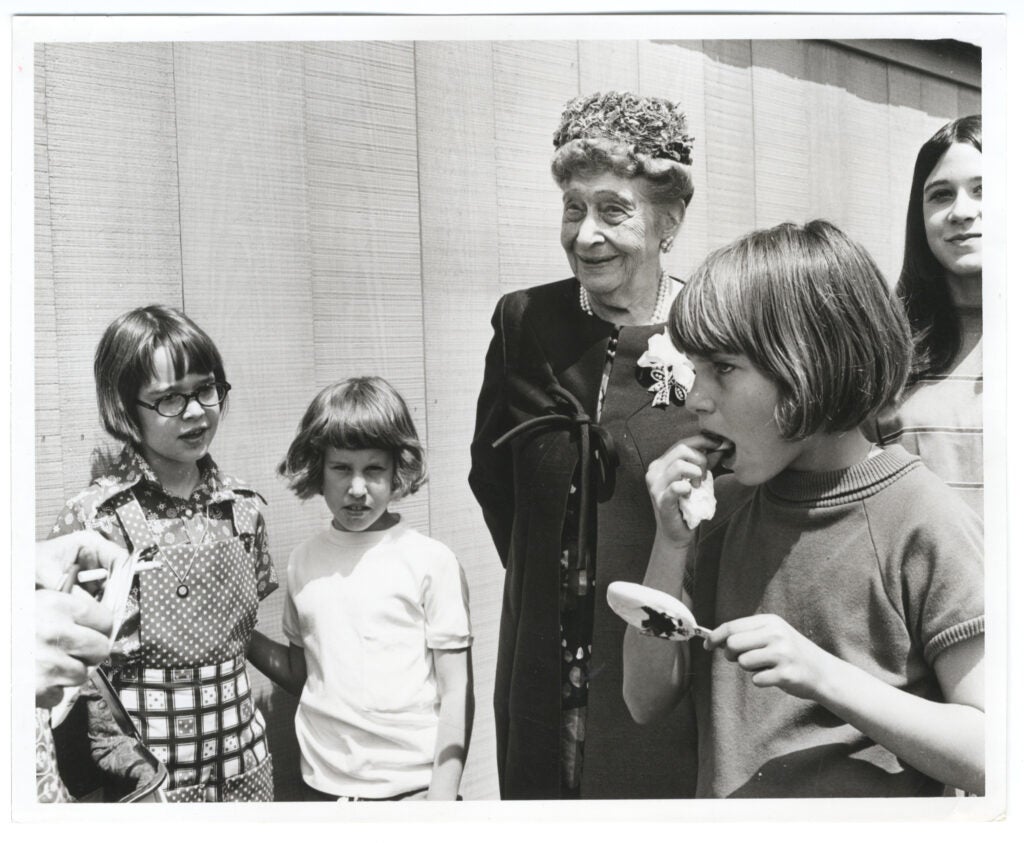 1990-1995
School of the Future
The foundation launches the School of the Future initiative, a five-year, $2 million demonstration project carried out in Austin, Dallas, Houston, and San Antonio to provide a broad spectrum of health and human services delivered through neighborhood schools. Learn more.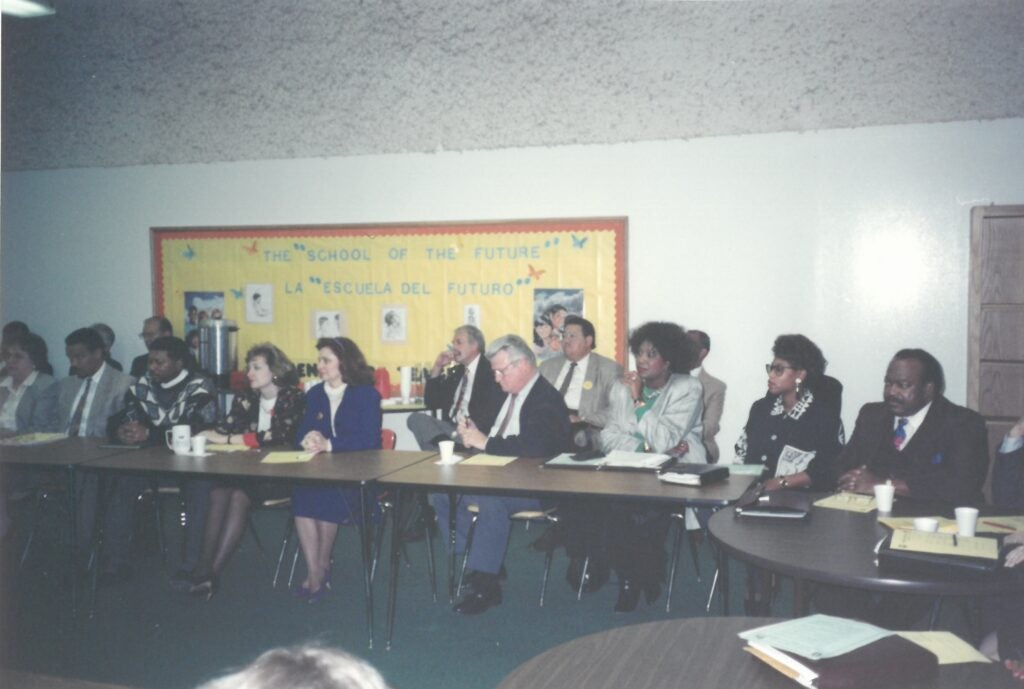 1993
Dr. Charles M. Bonjean is appointed executive director
Charles Bonjean began his career at The University of Texas in 1963 as an assistant professor with the Department of Sociology. He chaired the department from 1972 to 1974 and was the Hogg Professor of Sociology until he retired in 2002. A prolific researcher, writer, and editor, he authored, co-authored, and contributed to more than 65 books, articles, chapters, and book reviews in journals such as the American Sociological Review, the American Journal of Sociology, and the Journal of Applied Behavioral Science.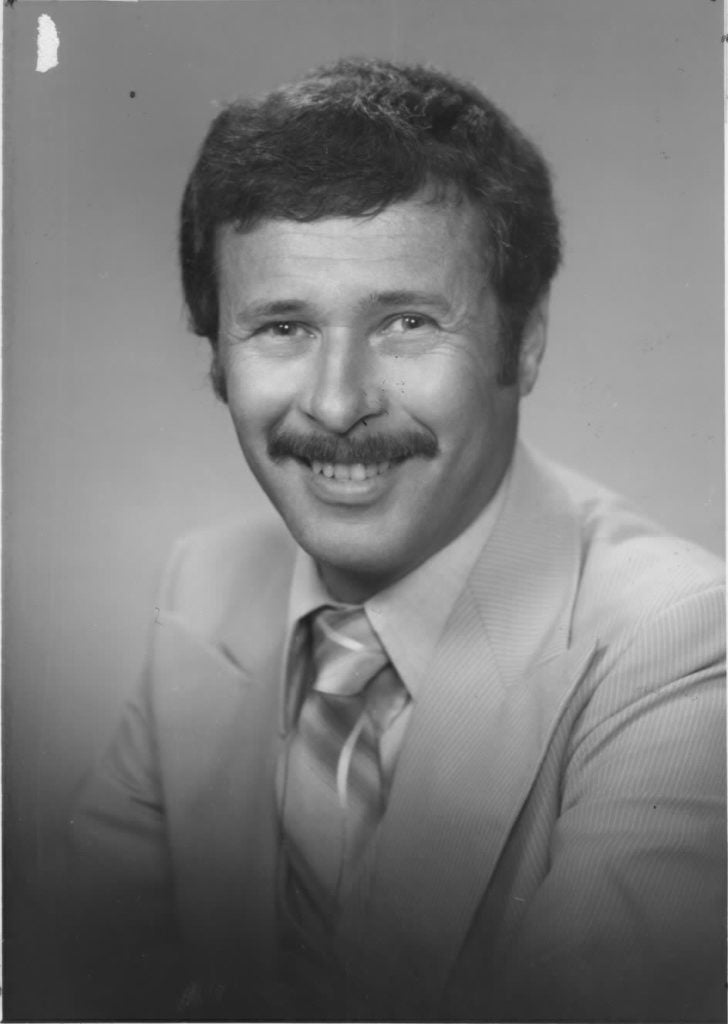 1995
New strategic plan re-defines focus
The foundation's grantmaking efforts are realigned to focus on children and their families, youth development, and minority mental health.
1995
Moore Fellowship
The Harry E. and Bernice M. Moore Fellowship Fund is established to support doctoral students at UT Austin who are completing a dissertation on the human experience in crises. Learn more.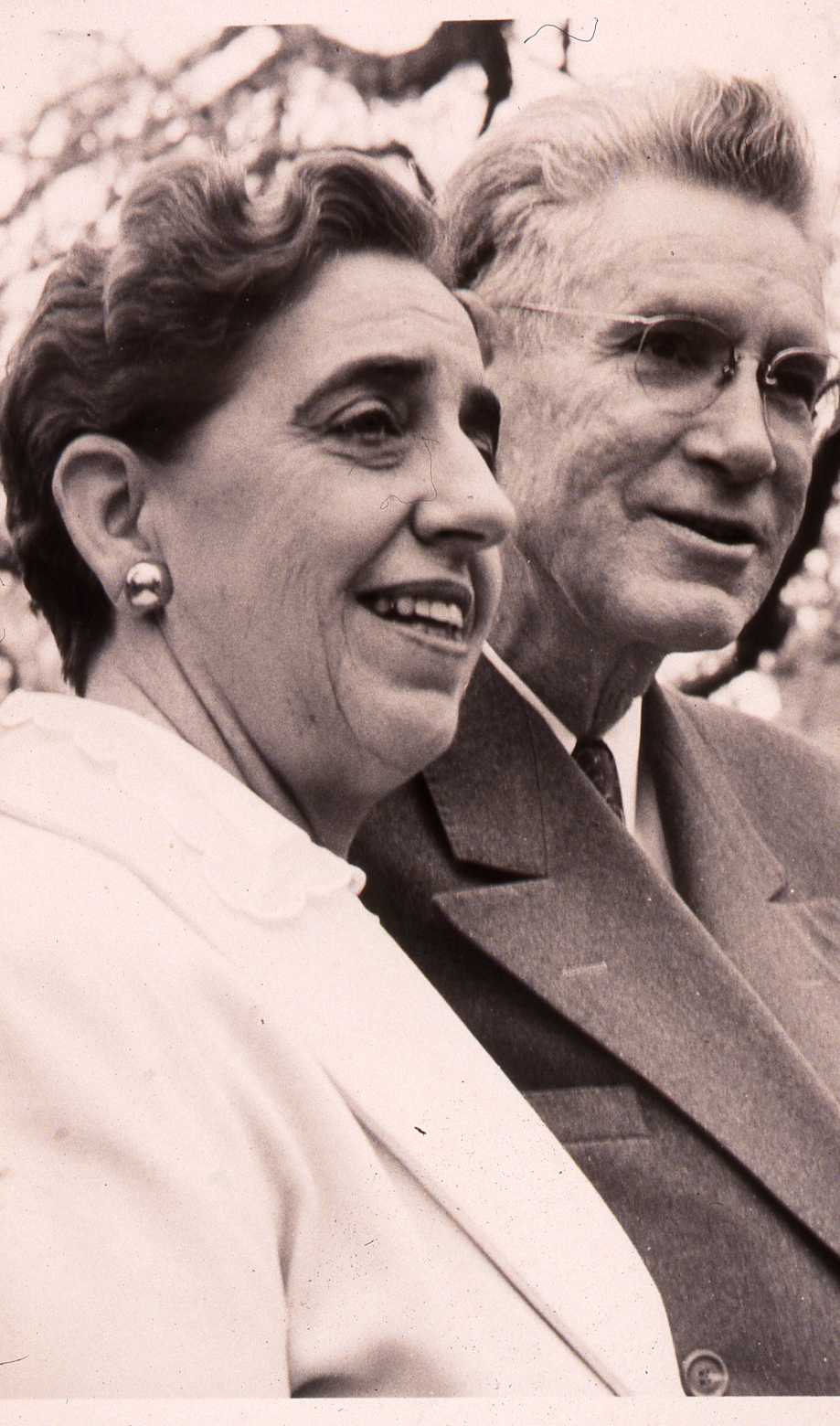 2003
Dr. King Davis is appointed executive director
As executive director of the Hogg Foundation, he led the effort to establish a competitive process for awarding grants to achieve greater results with the foundation's limited funds. The foundation, under Davis' leadership, also renewed its interest in policy, which had been of profound importance in the organization's early decades but had not been a priority for some time.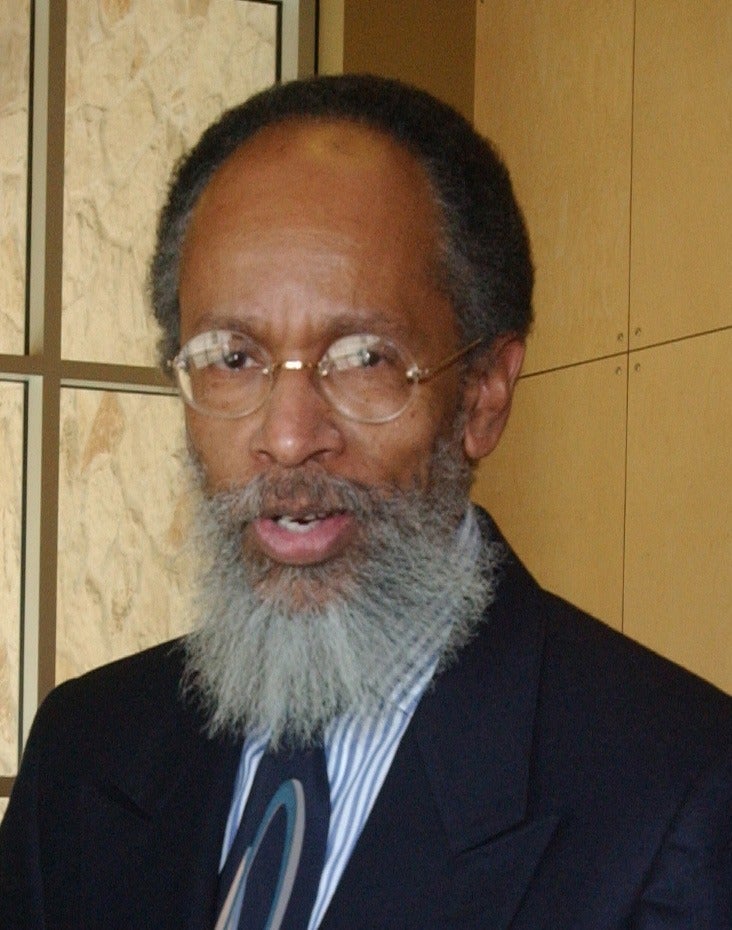 2004
New strategic plan re-defines focus
The foundation's grantmaking efforts are re-defined to focus on integrated health care, cultural competence, and workforce development.
2006
Integrated Health Care
The Hogg Foundation's Integrated Health Care Initiative is created to promote the effective identification and treatment of mental health problems in primary care settings.
2008
Dr. Octavio N. Martinez, Jr. is appointed executive director
A native Texan and licensed psychiatrist, Dr. Octavio N. Martinez, Jr. is the fifth Executive Director to lead the Hogg Foundation for Mental Health since its creation in 1940 at The University of Texas at Austin, where he oversees the vision, mission, goals, strategic planning and day-to-day operations of the foundation. Learn more.
2010
The Foundation focuses on advancing recovery and wellness for the people of Texas
The foundation's grantmaking efforts focus on empowering consumers to participate at all levels in the systematic reform of mental health care in Texas. Other strategic priorities include mental health policy reform, integrated care, trauma-informed care, and workforce development.
2010
Policy Academy and Fellows
The Hogg Foundation for Mental Health launches the Mental Health Policy Academy and Fellows initiative with the goal to increase individuals' and organizations' capacity and expertise to advance mental health policy in Texas, while also increasing the consumer voice in policy development and implementation. Learn more.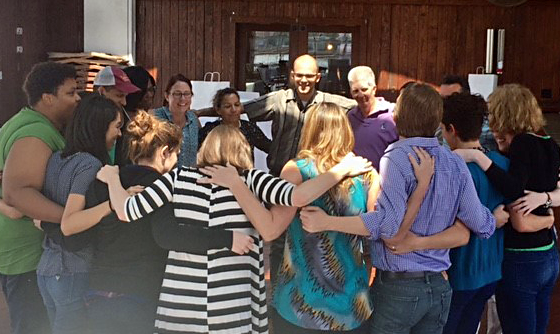 2011
"A Guide to Understanding Mental Health Systems and Services in Texas" first published
This comprehensive resource is designed to help advocates, policy makers, families and individuals prepare for and navigate mental health systems and services in Texas. Learn more.
2015
75th Anniversary
During the 75th Anniversary celebrations, the foundation documents and reflects upon its history, which is a part of the broader history of mental health systems and concepts in Texas and the United States. Central to this celebration is the publication of a book by William Bush titled Circuit Riders for Mental Health: The Hogg Foundation and the Transformation of Mental Health in Texas.
2017
New strategic plan re-defines focus
In shifting its focus toward mental health promotion and prevention, the foundation addresses ways in which mental health is impacted by a variety of community environments and conditions.