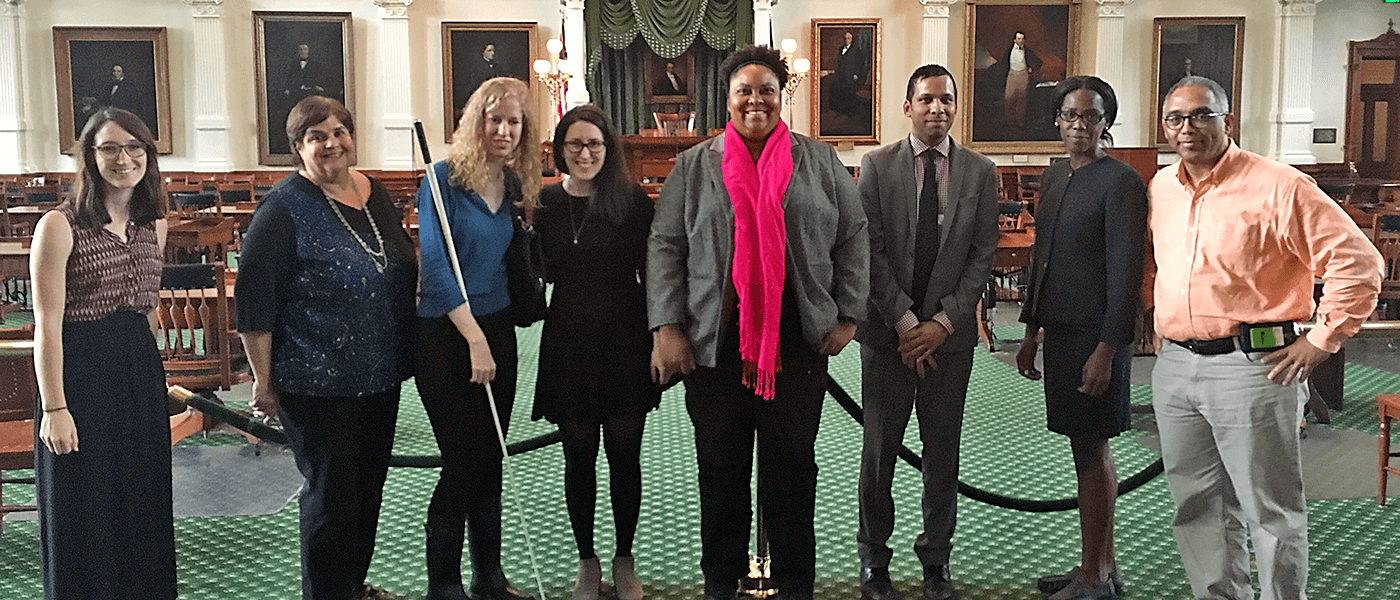 Changing Mental Health Policy in Texas
Inside this story:
When an organization's capacity for working on mental health policy issues increases, the needs and voices of Texans living with mental illness have a greater impact on policymaking.
Unfortunately, many organizations lack the resources or expertise to tackle mental health policy issues head on.
The Hogg Foundation's Mental Health Policy Academy and Fellows Program was launched in 2010 to support organizations in building their capacity for mental health policy work by providing financial resources and legislative expertise.
The program involves a two-year fellowship with a grantee organization, one-on-one mentorship, opportunities to witness and take part in the legislative session, monthly academy training sessions and professional development, and a trip to Washington D.C. to network with national-level mental health policy advocates.
Upon completing the program, fellows report having greater confidence in their policy knowledge and skills, as well as new relationships with members of the Texas policy community, and mentors at grantee organizations report experiencing expanded capacity and retention of new policy engagement capabilities after the program.
Organizations often lack the resources or expertise needed to tackle mental health issues head on. The Mental Health Policy Fellows Program supports organizations in building capacity for policy work by providing much-needed resources and expertise. Since 2010, the Hogg Foundation has awarded grants every two years to agencies that use the funds to hire and train an in-house mental health policy fellow.
Alison Boleware, the Hogg Foundation's current policy fellow, says that grantee organizations are selected not for their topic of focus, but their desire and ability to adequately engage a fellow in mental health policy. "When selecting organizations to participate, we want to be confident that they will be able to support the fellow, and ensure that the fellow will actually do work related to mental health," said Boleware.
Upon receiving grant funds, organizations hire a policy fellow and provide them with one or two mentors. Fellows remain with their respective agencies for two years. Embedded into their training are ongoing opportunities to witness and take part in the legislative session—from testifying at the capitol to forming advocacy coalitions across sectors.
Initially, individuals were selected for the Mental Health Policy Fellows Program from an applicant pool of recent graduates from law, social work, public policy or other graduate programs. In 2016, the program was expanded to include certified peer specialists. This expansion provides opportunities to include the voices of those with lived mental health or substance use experience in policy discussions.
Unique to the program is the Mental Health Policy Academy, a learning experience coordinated by Texans Care for Children that convenes fellows and mentors for monthly lessons on legislative processes and mental health systems. The academy provides meaningful professional development opportunities for both policy fellows and grantee organizations. Facilitators also coordinate a trip to Washington D.C., giving fellows a chance to network with national-level mental health policy advocates.
The policy academy fosters camaraderie between fellows and mentors, and synthesizes their unique proficiencies and skill sets. Encouraging crosstalk between niches of the broader mental health policy ecosystem enriches individual expertise with that of other fellows.
Stephanie Rubin, CEO of two-time grant recipient Texans Care for Children and coordinator of the policy academy, said, "We create and oversee a variety of learning opportunities for the fellows, including sessions on the legislative process, professional development, and team-building efforts. We also spend a lot of one-on-one time with fellows to answer questions, hear what they're learning, and see what kind of support they need."
"We make sure the academy is a safe and comfortable space for the fellows and mentors to talk about their personal experiences and ask tough questions. It's not a formal learning environment — it's more of a learning collaborative, and that's where we build rapport."
Policy academy meetings are tailored to address current policy issues and the fellows' collective field of vision. In addition to traveling to Washington D.C., fellows participate in tours of local mental health facilities, intellectual development and disabilities facilities, courts, jails and other sites that play a key role in the mental health system.
Examples of academy sessions:
Primer on the Texas Legislative Process
Texas Budget 101
Best Practices in Social Media Advocacy
Communicating Effectively with Policymakers and Staff
Administrative Advocacy: Working with State Agency Leadership to Move Policy Change
Career Paths of Policy and Advocacy Leaders
Mental Health and the Criminal Justice System
Addressing Racial Disparities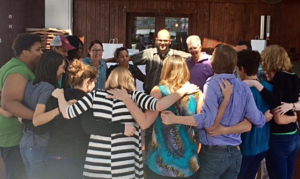 Meeting the needs of every fellow and host organization involved with the Mental Health Policy Fellows Program is no easy feat. Heavy emphasis on organizational fit helps prevent the misalignment of interests and expectations.
Former fellow Clayton Travis, now Director of Advocacy and Health Policy at the Texas Pediatric Society, acknowledged that not all mentorships are created equal. "It all depends on how the organization sees the mentor-mentee relationship, and how that plays out," he said.
To a certain extent, the policy academy is uniquely positioned to cultivate the framework for guidance that an organization may lack. "Every year brings a special and talented group of individuals," said Rubin. "One challenge is making sure that fellows who are embedded in organizations that get busy during legislative session still have time to reflect and learn from each other." Policy academy sessions helps make this possible.
"I officially have one policy mentor, but in reality, every mentor is willing to lend a hand to every fellow. That way, we're able to see each expert's communication style, how they advocate, and how they build coalitions. We interact with and learn from all the mentors."
Inevitably, fellows have their own set of obstacles to overcome if they are to reap the rewards of the two-year fellowship. From learning the key players to getting comfortable with specific issue areas, these challenges spur significant professional growth and skill acquisition.
"Stepping into a new policy area like special education was very daunting because it's so complex," said Gandy. "I had to learn very quickly. I finished graduate school at the end of July; I started this job on the first of August; and I was testifying before a Senate committee on the third of August. It was a very quick turnaround!"
Fellows and facilitators agree on several factors that have emerged as critical to the program's success. The intermediacy of the program, designed to situate fellows between the academic demands they are leaving behind and the career they intend to pursue, is one of them.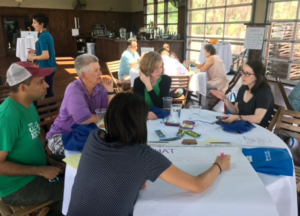 "No responsibilities were taken away from me or skirted just because I was a fellow," said Travis. "But at the same time, there was ample opportunity to ask questions, to learn on the spot, and engage with people in opportunities that I wouldn't have otherwise."
Although every transition into a new professional capacity involves a learning curve, the program rids its fellows of the pretense that fluency is required straight out the gate. "It provided an opportunity to learn as I was working, rather than diving right into a job where the expectation is that you know everything already," said Gandy.
At the end of the day, attentive mentors and cohort rapport can greatly enhance a fellow's experience — both during and after their involvement with the program. "Over time I became friends with my mentor, and we're still colleagues to this day," said Travis. "I can rely on her for career advice, for professional advice, for public policy advice, and vice versa — now that I've become a policy expert in different realms than she is."
Gandy, who will graduate from the program next year, is already brainstorming ways to keep the spirit of collaboration alive.
"It's just been incredible to see a group of people that's so different work to lift each other up, rather than tear each other down — which is not something you always see in a political field. If that's not what it's like in the 'real world,' then a key takeaway from the fellowship will be: how do I bring what the Hogg Foundation has built into the broader policy field? How do I recreate this positive and productive environment for others?"
On the administrative side of things, Rubin spoke to the significance of including consumers and outside experts in the conversation. "The Hogg Foundation's reputation, connections and expertise have been critical in helping us get policymakers to open their doors and come speak to the policy academy," she said. "The academy prizes diversity and the valuable voices and experiences of consumers of mental health, so the interaction between fellows who are passionate about the issues and people with lived experience was a very unique opportunity for these young, mid-career leaders."
Fellows
According to a 2015 program evaluation report, fellows leave the program with greater confidence in their policy knowledge and skills, as well as newly minted relationships with members of the Texas policy community.
"I knew I wanted to do policy work in health and human services in some way, but of course that's a broad spectrum of different types of public policy — and I think the fellowship confirmed my passion for working on kids' issues," said Travis. "It was a medium for getting where I wanted to be, but also a way to firm up my convictions and refine them as well."
The moments in which theory and practice collide have shaped Gandy profoundly. "It's been so fulfilling to take some of the hard skills I learned in grad school and really bring them down to a human level," she said. "To connect with people, and to see what issues they're dealing with rather than rely on what research tells me they're maybe dealing with. To actually hear the real stories so that once we go to the capitol, we can elevate those voices and make sure we're addressing real problems."
Organizations
Overall, participating organizations reported satisfaction with the program, citing their fellows' quick learning abilities as an especially vital asset. "Injecting an inspired, new staff member to the team who comes with drive and unique expertise adds tremendous value," said Rubin.
The learning opportunities facilitated by the program do not influence fellows alone. Mentors also access and utilize the knowledge pooled by other mentees and fellows. "Most of the host organizations are small, and they feel incredibly fortunate to have the additional staff capacity," said Rubin. "What they learn in policy academy meetings is regularly shared with the rest of our staff, so we all benefit from it."
Mentors surveyed for the 2015 evaluation report unanimously agreed that hiring a policy fellow expanded capacity during the two-year term. Further, most organizations affirmed that they retained these new capabilities after the program. Rubin believes that the contributions fellows make to their organizations can "ripple" outward, affecting the dialogues and action plans initiated in their wake.
Texas Mental Health Policy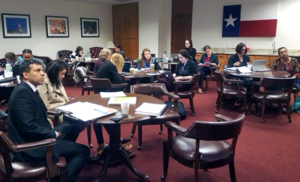 If an organization's capacity for working on mental health policy issues increases, the needs and voices of Texans living with mental illness will have greater impact on policymaking in their state.
Each round of fellowships coincides with the legislative session for a reason. Fellows not only witness the creation of policy in real time, but also have the opportunity to advance key mental health legislation — even if their role represents just one cog in a much larger wheel.
During the 85th Texas Legislature, Gandy advocated for bills filed to eliminate the 8.5 percent gap on special education enrollment. "In figuring out how to do that, and address under-identification in schools, I met with some parents and students themselves," said Gandy. "A lot of them came out to testify and share their stories. It was so powerful to see the effect that had on policymakers — to show that this is the truth that people are living, and they have the power to address it."
The experience has informed Gandy's hopes for the future of policymaking in Texas and beyond.
"This is what the policy world can be and should be: real people coming into the capitol and telling their stories. It's been really great to witness that and, in some small way, facilitate it, and to just be a part of it."
Many fellows continue to work in mental health policy after concluding their fellowships, directly building on the sector's existing human capital. Those who move on to other arenas bring their newly found mental health expertise with them.
In 2016, the Hogg Foundation unveiled its Mental Health Peer Policy Fellows Grant Program. "The 2016 policy academy is the first one where we've incorporated peers, or people with lived experience with mental health conditions," said Rubin. "We didn't know how it would go, but it's turned out to be incredible. The relationships built among peers, in addition to those between them and non-peer fellows, have been fantastic, and everyone is really learning from each other. It was a great, innovative next step, and it's working out very successfully."
Peer policy fellows are required to have lived experience with mental health or substance use conditions and must be certified as peer specialists in lieu of academic requirements. They receive the same training and support, and have the same professional development opportunities as the traditional policy fellows.
"Each of the peer fellows testified multiple times at legislative hearings this past session about the potential impact of various policy proposals on people with lived experience, and the value of peer support in the recovery process," said Rubin. "Their deeply personal experiences provided a very human dimension to policy decisions, and policymakers paid close attention to this compelling testimony."
Public Policy at the Hogg Foundation
We partner with advocates and policy makers to inform change across the system.
Policy Academy and Fellows Program
Learn more about this grant program
and the application timeline.
Mental Health Guide
A resource to navigate mental health
systems and services in Texas.