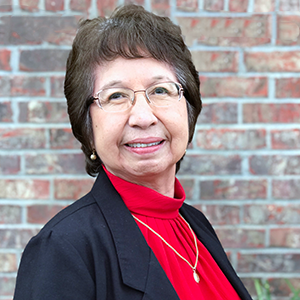 Margarita Alvarez joined the Hogg Foundation for Mental Health in 1990. As Facilities & Travel Specialist, she coordinates travel and manages the front office. Previously, she served as Operations Associate and as a Grants Associate in the foundation's Grants Management unit.
Prior to joining the foundation, Margarita worked as an Administrative Secretary at The University of Texas at Austin Steve Hick's School of Social Work. She also worked extensively with various state government agencies, including the Office of the Texas Governor, Texas General Land Office, and Texas Housing Agency to provide executive office support, conference coordination and records management.
Margarita holds an Associate Degree in Applied Sciences from Austin Community College where she majored in Information and Records Management. She is a certified Religious Education Catechist and for the past twenty years has served weekly as a volunteer teacher for young children in the church. She loves spending time with her family, husband, three married children and four grandchildren. When she's not exploring historical sites abroad, you can find her rooting for The University of Texas Longhorns, Dallas Cowboys, San Antonio Spurs and Houston Astros.
Email: margarita.alvarez@austin.utexas.edu
Phone: (512) 471-5041