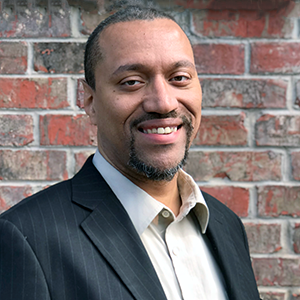 Imani K. "Ike" Evans has served, first as Public Affairs Representative and now Communications Manager, at the Hogg Foundation for Mental Health since 2012, where he brings skills in writing, digital content creation, journalism and media pitching and strategy. His roles include marketing communications, media outreach and leading the implementation of the foundation's overall communications strategy. He is an editor of Mental Health Headlines, a weekly digest service, and the host of Into the Fold, the foundation's podcast on mental health issues.
Previous roles include staffer at the Texas NAACP, and contract public relations writer with DiverseArts Production Group, a cultural arts nonprofit in Austin. As a freelance writer, Ike has contributed to outlets including the Dallas Examiner, Texas Observer and NOKOA.
He earned a Bachelor of Arts in English from Drake University and a Master of Science in Information Studies at The University of Texas at Austin's School of Information, where he pursued projects that explore the intersection of information management, archives and digital humanities with a focus on health equity. Ike was born in Des Moines, Iowa, but he has been an Austinite for most of his life. His hobbies include reading, podcasts, home brewing, writing and video games.
Email: imani.evans@austin.utexas.edu
Phone: (512) 471-4804