A MESSAGE FROM OUR EXECUTIVE DIRECTOR
Dr. Octavio N. Martinez, Jr.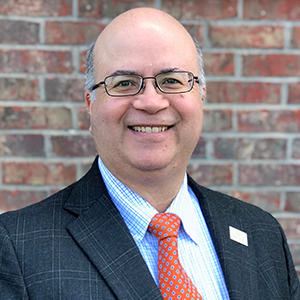 With the COVID-19 pandemic upending all of our lives, this past year has been a wrenching one for us as both proud citizens of this country and as an organization that is committed to the mental health and well-being of others.
And yet, never in my tenure have I been prouder of the work of our grantees, or of our staff that has had to adapt to this challenging new reality. Mental health has never mattered more than it does now, and our mission to understand the underlying conditions that shape mental health at the community level, and to use our grant dollars to transform these conditions for the better, has never felt more critical. Given this new urgency, it is all the more humbling that our grantees and staff have stepped up as never before.
This Engagement Report is a high-level snapshot of our many successes from Fiscal Year 2019-2020. As such, it cannot fully do justice to the many accomplishments of our grantees and staff. I implore you to use this Engagement Report as a gateway to a much deeper dive into learning about our grants, our history, and the steadfast people behind the scenes who make it all happen.
It's also important to remember that collectively we have been through hardships and difficult times before and we will persevere through this time together as a foundation, as a university, as a city, as a state, as a nation.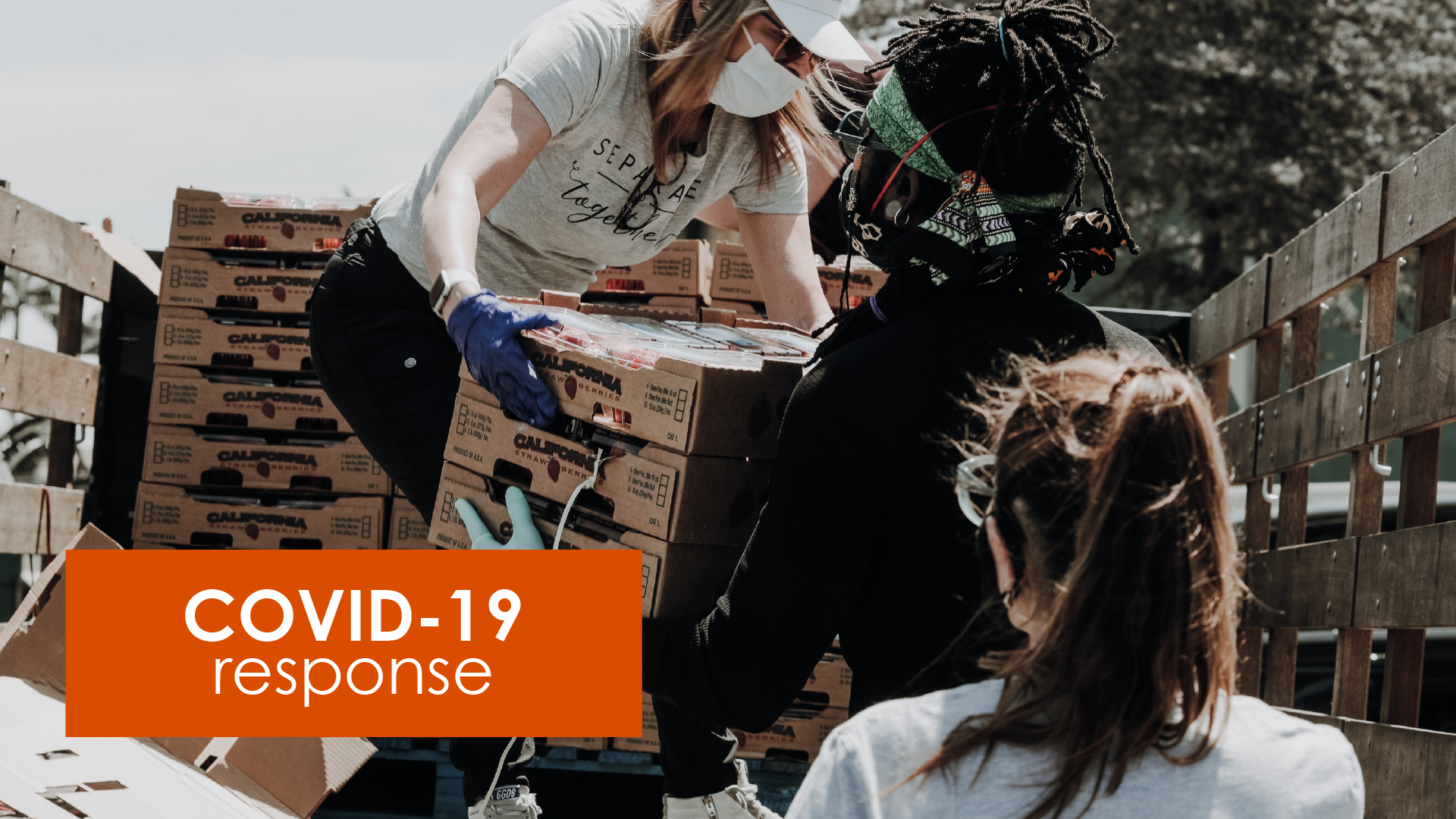 COVID-19 RESPONSE
Rising to the Challenge in Unprecedented Times
The pandemic sweeping across our nation has radically altered every aspect of society. COVID-19 has given new urgency to our efforts to understand how the different factors that influence mental health and well-being at the community level are interconnected, and how resilient communities strive toward solutions to complex problems—problems that have only become more daunting in light of COVID-19.
An Important Message from Dr. Martinez
It's the best of times and the worst of times—but together we can increase our resilience.
Grantee Success Stories
Even amid the unprecedented COVID crisis our grantees have found ways to shine.
COVID-19 Resources
How can you protect your own mental health and the well-being of your community? These resources have some ideas.
A DECLARATION FOR OUR TIMES
Recognizing the Mental Health Impact of Racial Inequality and Injustice
As an organization whose mission is to help improve mental health and well-being, we recognize that there are social realities that lie beyond the scope of any one individual to overcome. The persistence of racism and the ongoing pattern of racial inequality that pervades every aspect of our society—from jobs to education to housing to health care—is one such problem. Evidence for the mental health impact of racism is considerable, and with this statement, we formally declare our commitment to addressing the problem through all available means. Please read our declaration and sign-on!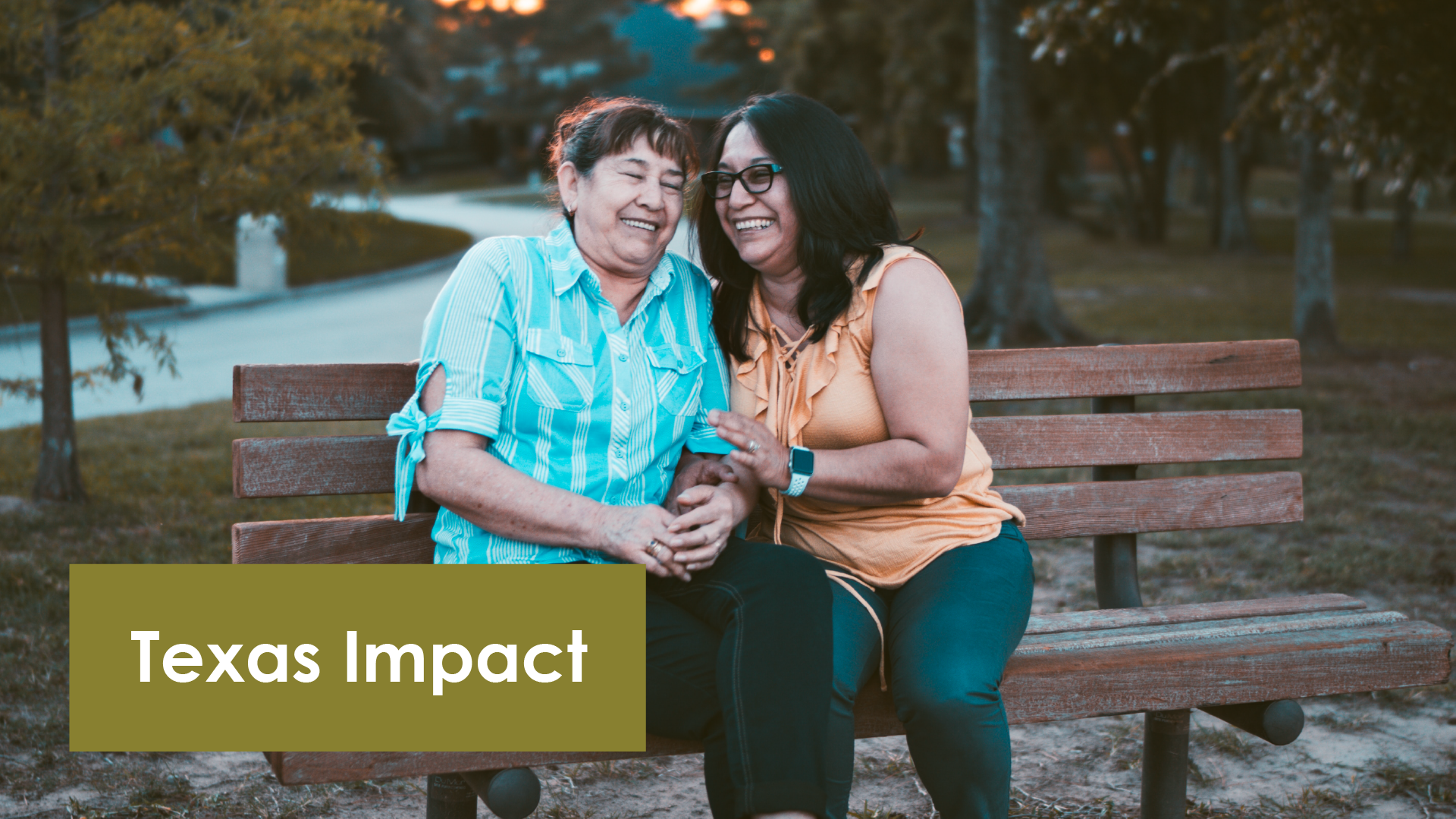 As an organization whose mission is to help improve mental health and well-being across Texas, we are not geographically limited. We take pride in the fact that our grantees are hard at work transforming mental health in communities across the state, rural and urban.
This map shows the geographic spread of just two of our initiatives, Texas Communities Count (TCC) and our funding to food banks to support COVID-19 relief. Texas Communities Count is our $2.1 million initiative to support complete count efforts for the 2020 U.S. Census. Funds were awarded to 28 organizations whose work (encompassing local and regional get-out-the-count efforts as well as statewide coordination of such efforts) reaches 58 counties Texas, encompassing local and regional get-out-the-count programs, as well as statewide coordination of such efforts.
In the summer of 2020, we awarded $10,500 to seven Texas food banks whose work collectively covers 101 counties in Texas. Though modest in size relative to our major initiatives, its impact is still being felt by the more than 1.6 million people who experience food insecurity in those counties.
In the map to the right, counties impacted by a TCC grant (red), a food banks grant (blue), and both (purple) are shown.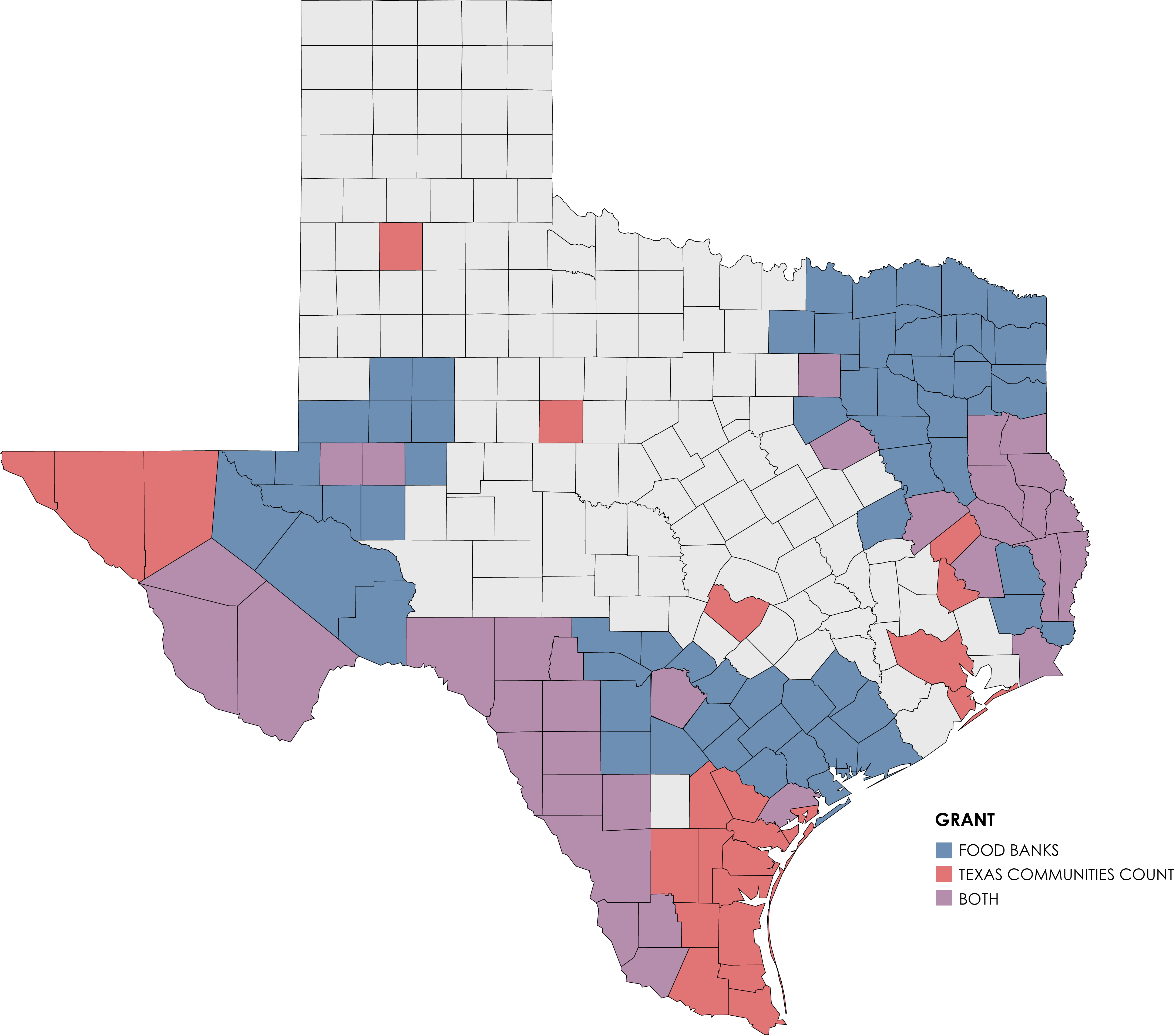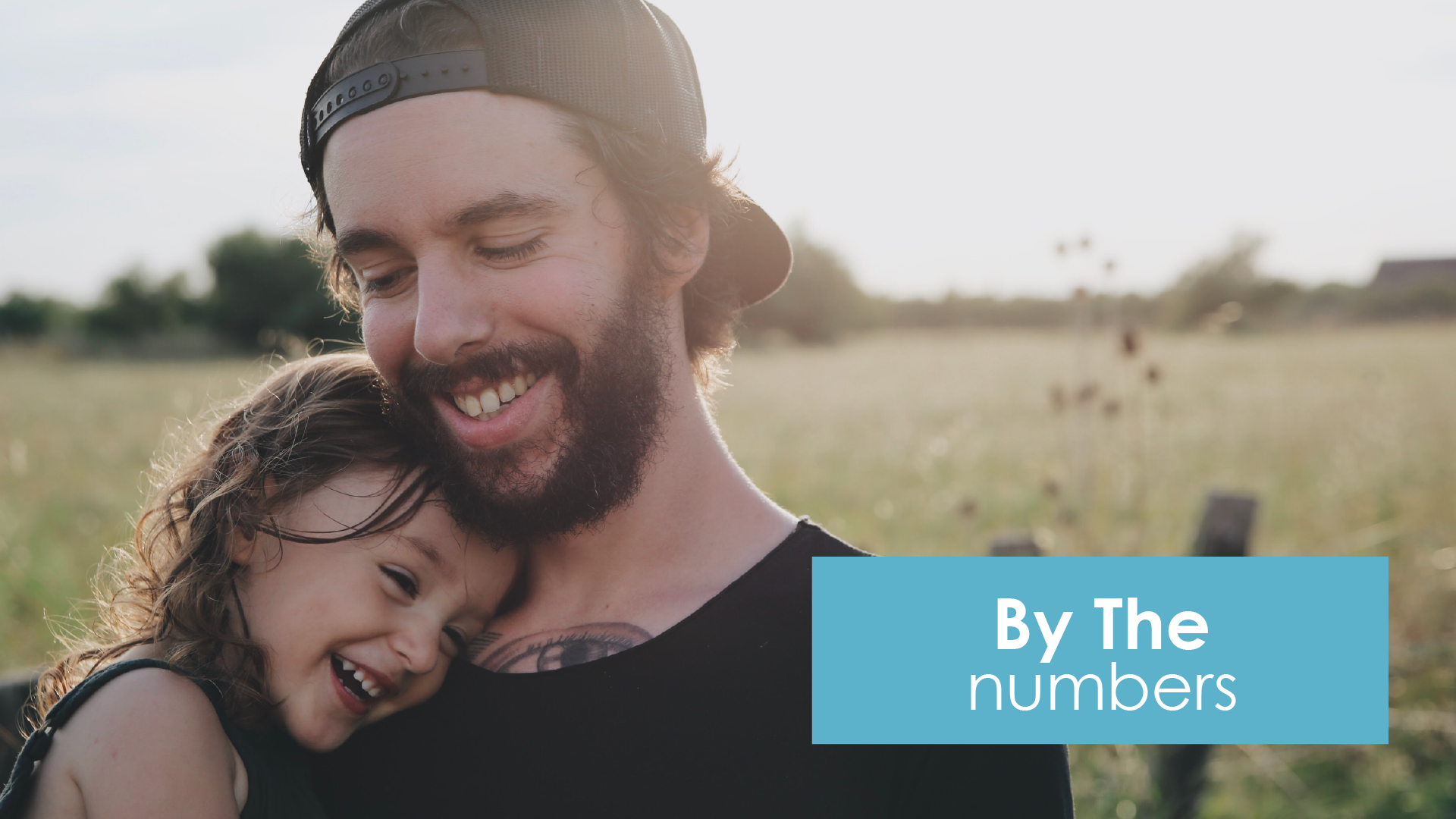 HOGG FOUNDATION
By the Numbers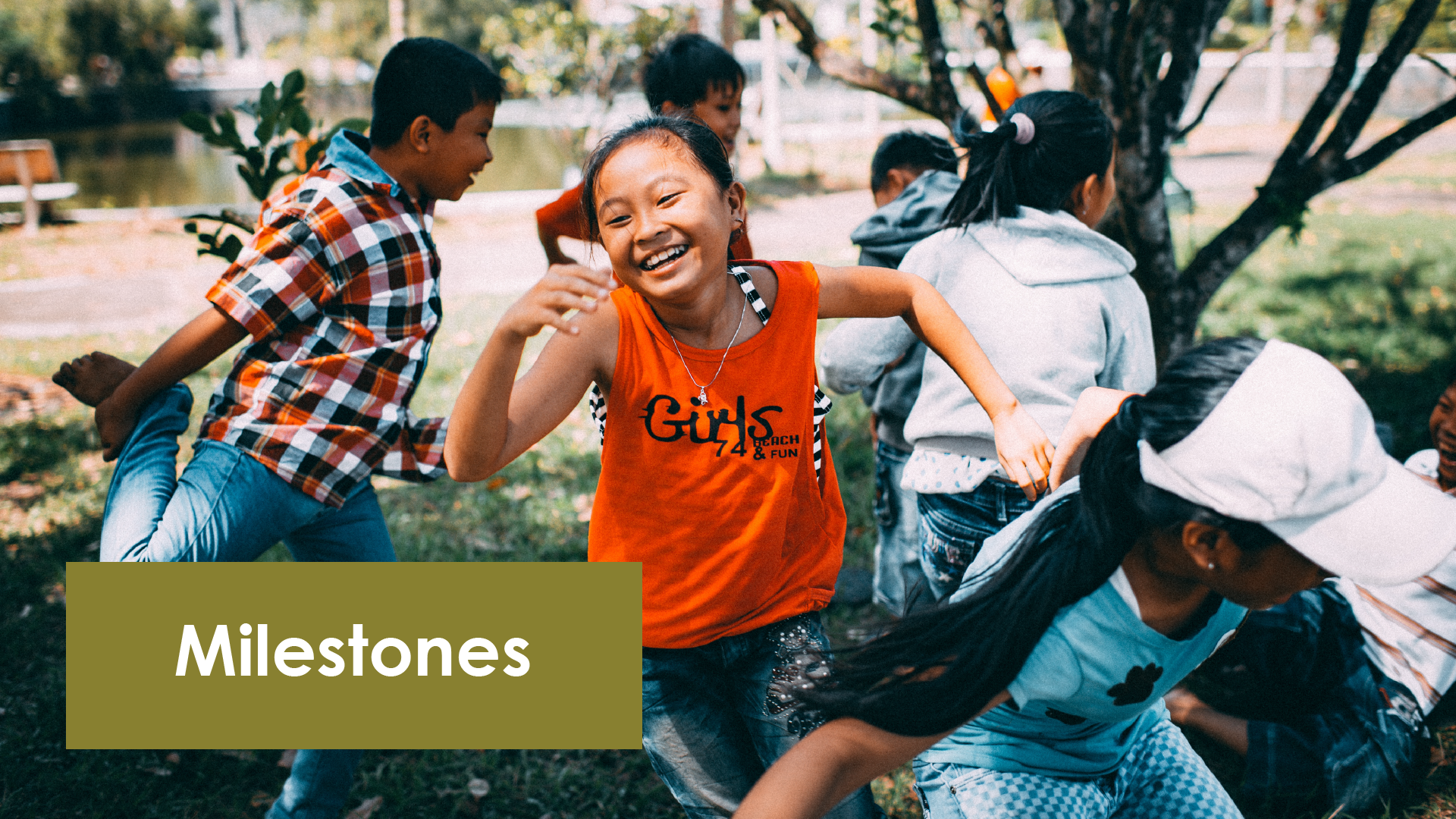 MILESTONES
As we look back at the recent history of the foundation, we shouldn't overlook our established programs and activities. Some of these reached important milestones over the past year, which are worth celebrating.
Our Journey as a Learning Organization
Over the last year, we have taken big strides in our journey towards becoming a true learning organization.
Engaging Community
Two cornerstone initiatives, Well-being in Rural Communities and Communities of Care, achieved important milestones this year.
100th Podcast Episode
In recognition of our milestone 100th episode of our Into the Fold podcast, we highlight a variety of our favorite episodes from the archive.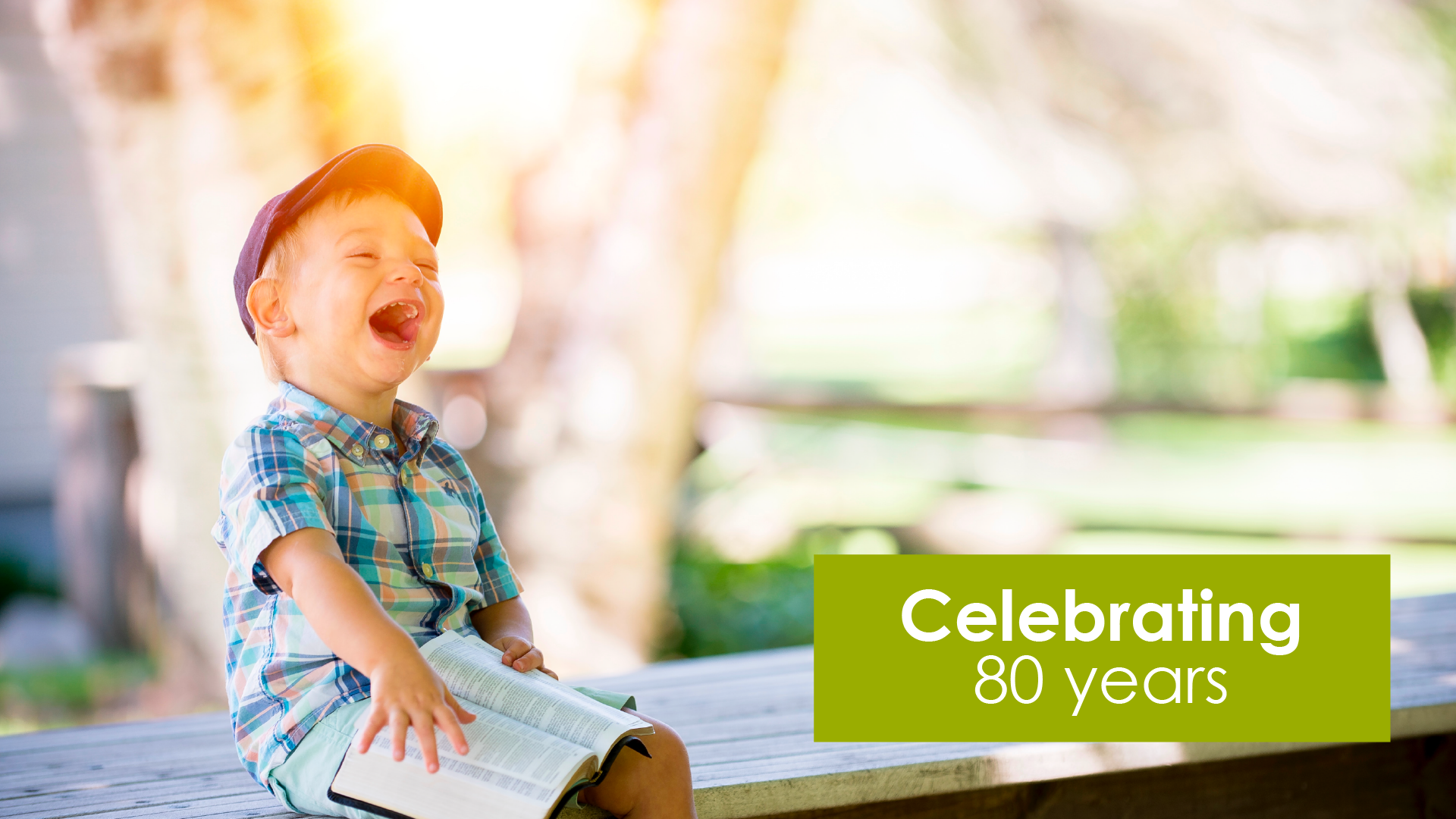 CELEBRATING 80 YEARS
Over the 80 years of the foundation's history, Texas has experienced many challenging times. What remains unchanged is that we're here—supporting our communities. Get to know our story.
Our Story
This engaging timeline features major historical milestones, key leadership, publications, and more. Learn about our story through our history.
80 Years of Texas Resilience
In this blog post, we present a few examples documenting the foundation's responses to historic crises.
Circuit Riders for Mental Health
In this video, author and historian William Bush discusses his groundbreaking history of the Hogg Foundation.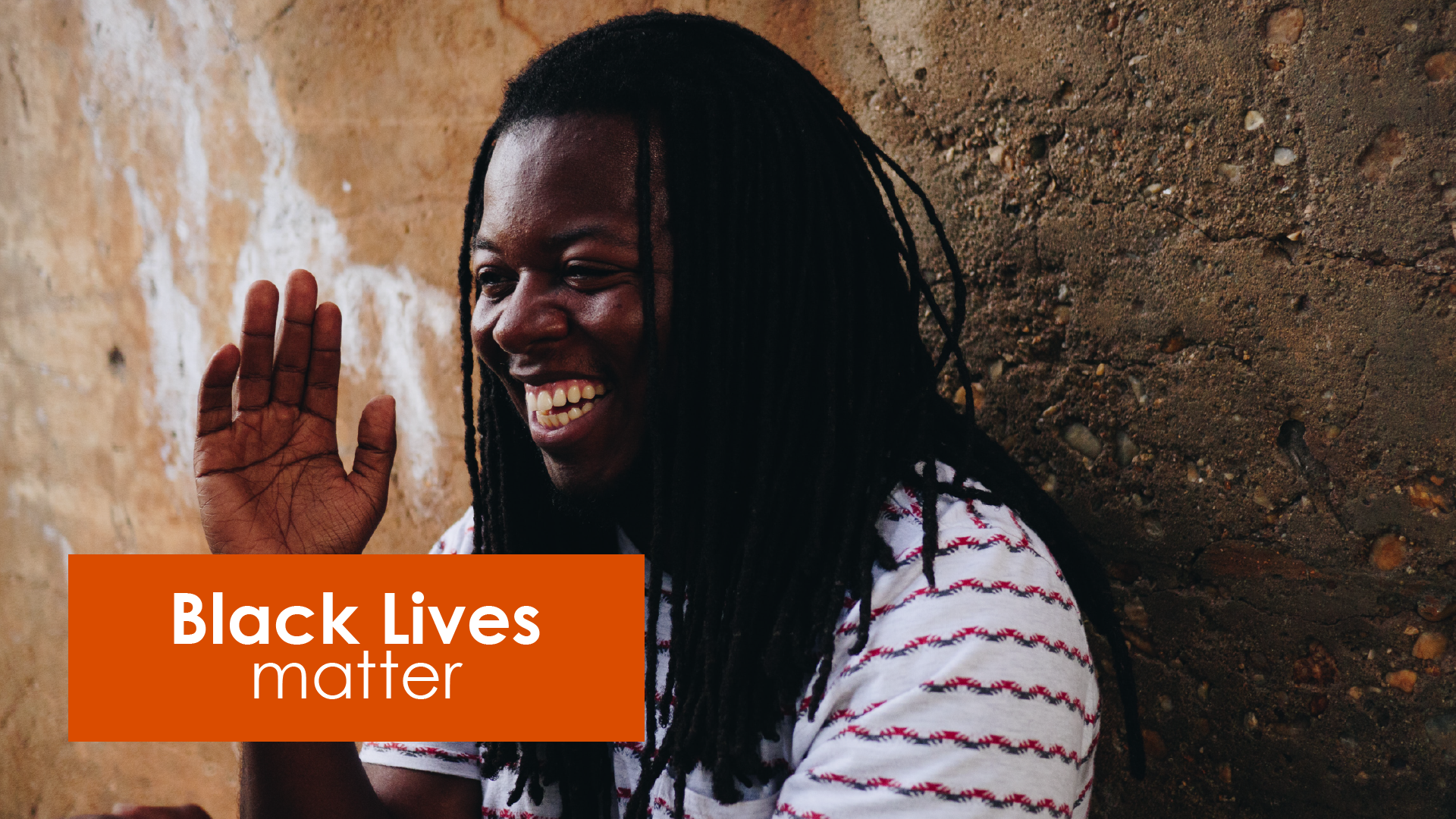 BLACK LIVES MATTER
The summer of 2020 was a nation-defining moment. Learn how the foundation was also transformed by what took place.
Statement on George Floyd, Racial Violence, and Systemic Racism
Improving mental health for Texans cannot be achieved while communities of color are undervalued, unequal, and systemically oppressed.
Statement on UT Student Petition
The Hogg Foundation stands with UT Austin students and supports their efforts to transform the campus landscape to one that better reflects a commitment to diversity.
Podcast: Black Lives Matter
In this milestone 100th episode of our Into the Fold podcast, we dive into the Black Lives Matter movement and the topic of racism and historical trauma with a panel of experts.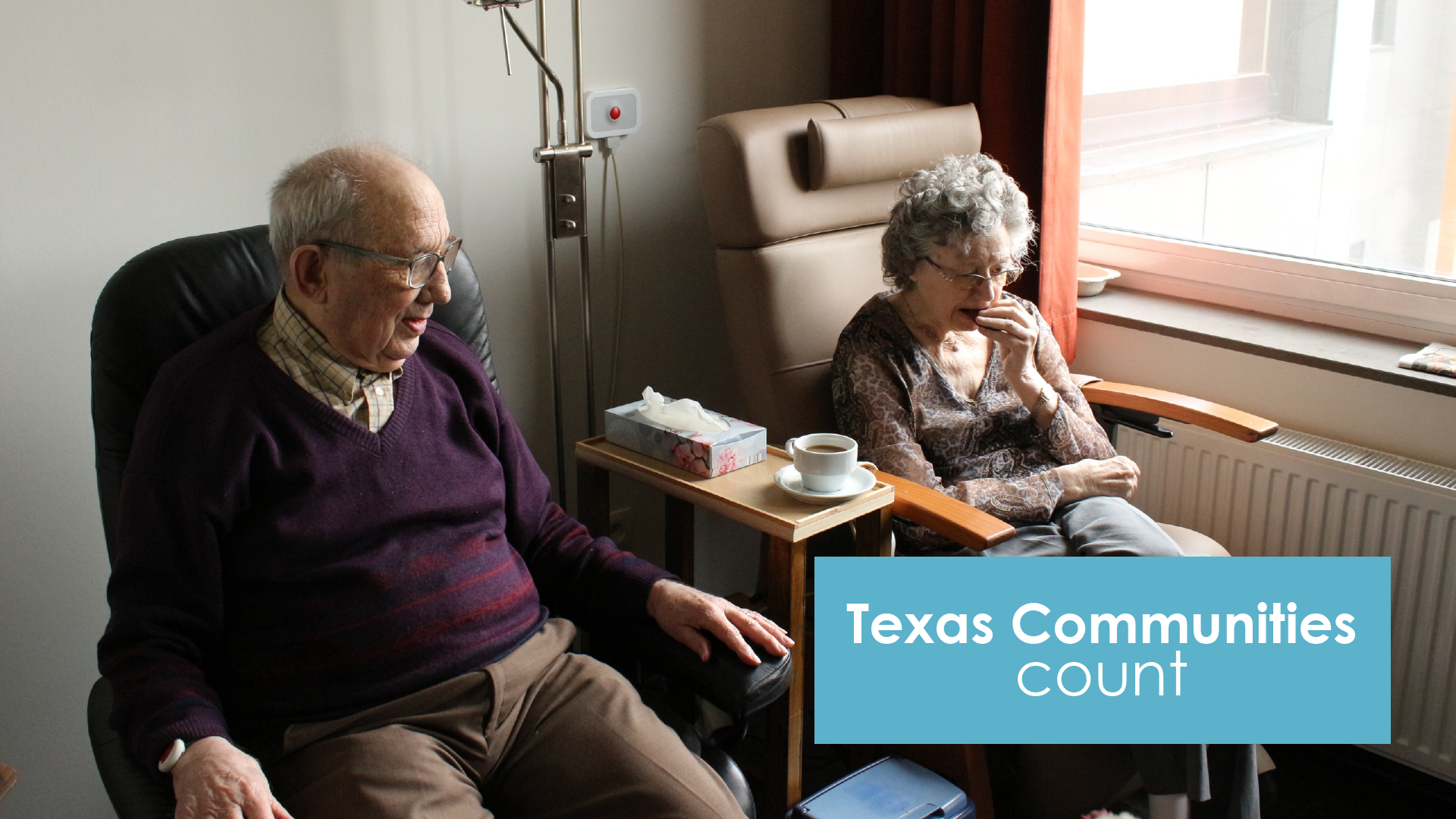 TEXAS COMMUNITIES COUNT
COVID-19 isn't just disrupting everyday life; it's also damaging the 2020 U.S. Census. Learn more about why this matters, and what communities are doing about it.
Why the 2020 census is as important as ever
Even with COVID-19 upending our lives, communities still need to be counted. Read this piece written by our very own executive director.
Census 2020 in the Time of Coronavirus
On this episode of our Into the Fold podcast, Ava Graves and Katie Martin Lightfoot join us to discuss the 2020 Census and the impact of coronavirus.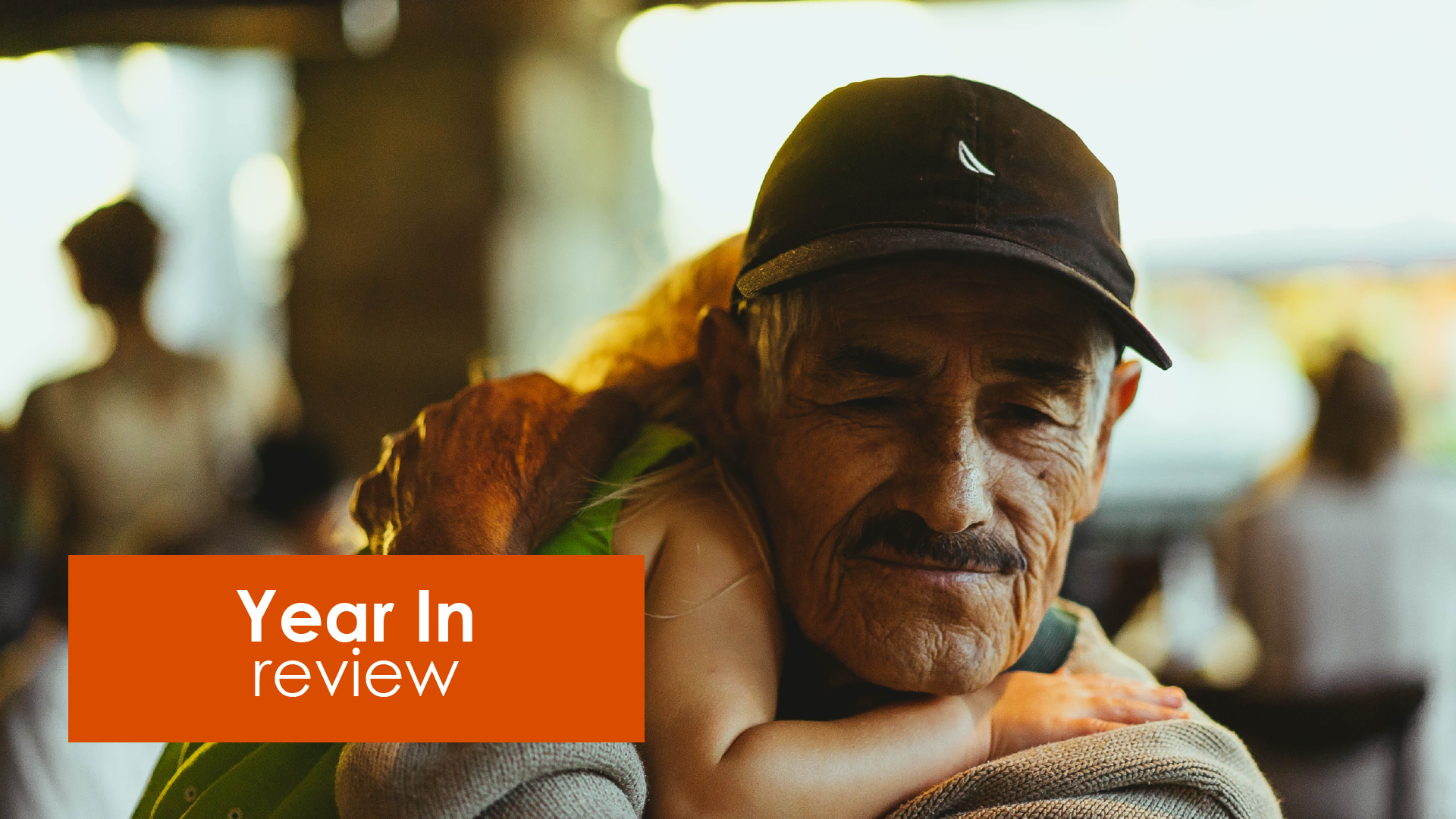 YEAR IN REVIEW
A Timeline of Highlights
LEARN MORE
The Hogg Foundation isn't just a funder. We are tirelessly committed to influencing the broader conversation around mental health and well-being. Stay up-to-date with these resources.