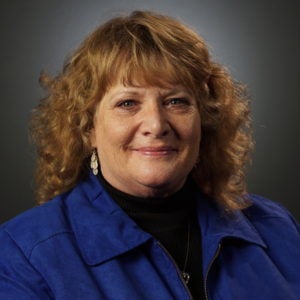 Stephany Bryan serves as program officer and consumer & family liaison for the Hogg Foundation for Mental Health. She represents the perspectives of consumers of mental health services and their families in the Hogg Foundation's strategic planning, grant making, programs and policy activities.
Bryan has spent 23 years advocating for improvements to federal, state and local mental health policies and services. She also has served as a leader, mentor and adviser to consumers, family members, government agencies, policy makers and advocacy groups in Texas and nationally. She is also a gubernatorial appointee to the Texas Integrated Funding Initiative and the Texas Transformation Workgroup and previously chair of the Parent Collaboration Group with the Texas Department of Family and Protective Services.
Bryan previously worked with the National Federation of Families for Children's Mental Health and the American Institutes for Research to advise communities and states across the U.S. implementing systems of care for children and youth with mental health needs and their families. She also was the first parent coordinator for The Children's Partnership in Travis County, the first federally funded local program in Texas to implement systems of care. Bryan has a certificate in finance from the American Institute of Banking and completed coursework in music at Texas State University.
Email: stephany.bryan@austin.utexas.edu
Phone: (512) 471-7628