"There is a lack of emphasis on humanizing of education for the individual so that he has a better understanding of himself and others." — Ima Hogg
Get news, insights and ideas from foundation staff and allies related to our initiatives and the state of mental health in Texas.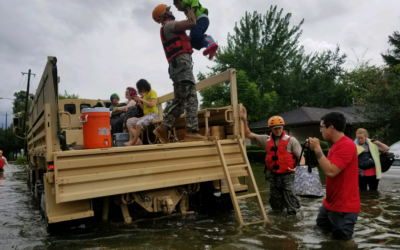 Resilience is a key ingredient for personal and community well-being.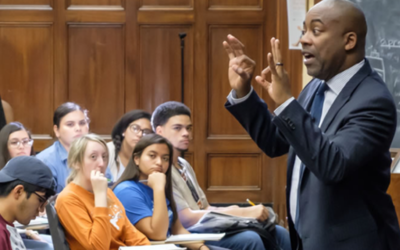 Dr. Leonard Moore has a bold vision for the Division of Diversity and Community Engagement.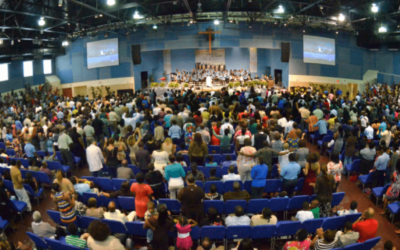 A pastor and a counselor speak about the impact of mental health education in their communities.
Podcast
Listen to conversations with mental health consumers, advocates and other experts.
Video
Watch informative interviews,
in-depth features, clips from
events and more.
News
Get mental health news from Texas and beyond delivered directly to your inbox.
Access a variety of free publications that provide information, tips and tools to advance mental health in Texas.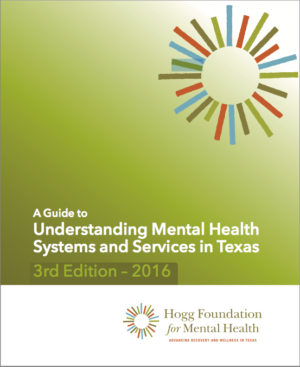 Mental Health Guide
This comprehensive resource is designed to help advocates, policy makers, families and individuals navigate mental health systems and services in Texas.
Austin Area African American Behavioral Health Network
Finding the right behavioral health services can be challenging. For African-Americans who desire providers with awareness of their particular needs, the challenge is even more daunting. The Austin Area African American Behavioral Health Network, or 4ABHN, is a group of people interested in the behavioral health and well-being of African Americans in Greater Austin.
Texas Mental Health Information
MentalHealthTx.org
A web portal for Texas residents who may have mental health related needs or who want to support someone who does.
2-1-1 Texas
Find Texas mental health services including crisis helplines, counseling, support groups and more.
Texas Veterans Portal
A resource for veterans, their families and their survivors, with helpful information from government agencies.
National Suicide Prevention Lifeline
Call 1-800-273-TALK (8255) anytime to be connected to a trained counselor at a crisis center in your area.
Behavioral Health Treatment Services Locator
SAMHSA's confidential and anonymous source of information for persons seeking treatment facilities in the United States or U.S. Territories for substance abuse/addiction and/or mental health problems.
Aunt Bertha
A national search engine where you can find and connect with social services like mental health care in your area.
NAMI Texas
The National Alliance on Mental Illness of Texas (NAMI Texas) has a variety of education and support programs for individuals living with mental illness, family members, friends, professionals, other stake holders, and the community at large.
Via Hope
Provides training, technical assistance and consultation to individuals in recovery from mental health concerns, their family members, youths who are interested in mental health, and mental health professionals throughout Texas.
Speak Your Mind Texas
Learn how to support teens and young adults who have mental health and substance use issues.
One in Five Minds
Raises awareness about mental illness, breaks stigma, and increases access to treatment for children regardless of their ability to pay.
Say No To Stigma
A blog of The Menninger Clinic, one of the country's leading psychiatric hospitals.