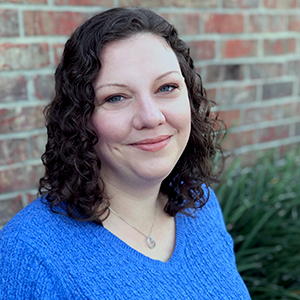 Haila Yates serves as Communications Manager for the Hogg Foundation for Mental Health. She has more than a decade of nonprofit marketing experience, specializing in integrated marketing strategy, branding and positioning, copy writing, and graphic design.
Haila began her career in nonprofit communications as the Outreach Coordinator for HAND (Helping the Aging, Needy and Disabled, Inc.). Haila then joined Girl Scouts of Central Texas as the Communications Director, and participated as a member of their executive team, assisting with the development of organizational goals and strategy, and addressing challenges. Haila then joined Mission Capital in 2009 to lead the organization's communications and marketing activities.
Haila is a former board member of TreeFolks where she led them through an executive transition and served as board secretary. She has a Bachelor of Arts in Mass Communication–Advertising from Texas State University, graduating with Cum Laude honors.