Advancing Wellness & Recovery in Texas
Our primary focus is to advance mental health wellness and recovery in Texas. To achieve this, we invest in mental health programs and services, policy analysis, research, and public education.
The majority of our grants are awarded through a competitive request for proposals. Texas-based nonprofit 501(c)(3) organizations are eligible to apply for most grants, including universities, state and local government agencies, and organizations that work in mental health, social service and public policy.
We do not accept unsolicited grant proposals or scholarship requests, and we currently do not offer grant programs devoted solely to substance use disorders. We also distinguish mental health conditions from intellectual and developmental disabilities such as autism, Alzheimer's and mental retardation. Although these issues are important, they are not within our current programmatic focus.
Questions about grant initiatives and RFPs must be submitted by email. To avoid a conflict of interest, Hogg Foundation staff do not accept phone calls regarding requests for proposals.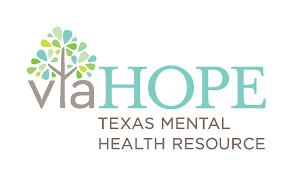 What happens when someone with behavioral health conditions is released from jail? The story of re-entry highlights issues in the Texas criminal justice system. Via Hope is helping people with mental illness re-enter the community with support from trained Peer Specialists and Certified Recovery Coaches. Learn more

Youth who experience extreme trauma and abuse are often poorly served by their communities. They may be seen as troublemakers and liabilities when, in reality, they're showing behavioral symptoms of the trauma they have experienced. Houston Health Department is training and finding meaningful work for young peers, and in turn enabling youth with mental health conditions to lead more successful and enriching lives. Learn more