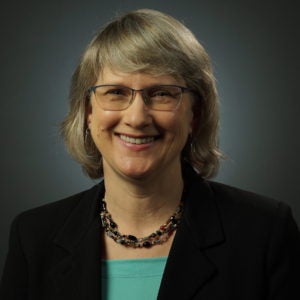 Dr. Lynda Frost serves as the director of planning and programs at the Hogg Foundation for Mental Health, where she oversees major initiatives and grant programs, leads strategic and operational planning, and manages program staff. She joined the foundation as associate director in 2003.
Dr. Frost is an experienced administrator and attorney with legal expertise in human rights, juvenile justice, criminal law and mediation. She serves as an assistant vice president in the Division of Diversity and Community Engagement at The University of Texas at Austin and also holds appointments as a clinical associate professor in the College of Education at the LBJ School of Public Affairs. She previously taught law at the University of Iowa, the University of Richmond, the University of Virginia and American University in Cairo, Egypt.
Dr. Frost has a law degree and a doctorate in educational administration from the University of Iowa, a master's degree in international education from Lesley University, and a bachelor's degree in English and American Studies from Amherst College.
Email: lynda.frost@austin.utexas.edu
Phone: (512) 471-9150