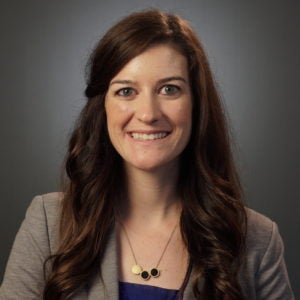 A Texan born and raised, policy fellow Alison Mohr Boleware grew up in a small town in West Texas and attended Texas A&M University. At Texas A&M she earned her Bachelor's degree in International Studies and focused on Art and Culture in Asia, minoring in Sociology and Asian Studies. As part of her undergraduate degree, Alison spent two summers in China studying Mandarin. After she returned to Texas and reflected on her own experiences with culture shock, Alison became interested in how immigration impacts the mental wellbeing and economic stability of immigrants, particularly women. This interest lead Alison to pursue her Social Work graduate degree at The University of Texas at Austin and concentrate on Community and Administrative Leadership.
During her time at The University of Texas at Austin, Alison interned at Travis County Family Support Services, Travis County Healthy Families, and did relief work as a Crisis Intervention Provider at SafePlace. At her final field placement, Alison served as a Legislative Aide to Representative Elliott Naishtat and staffed the House Human Services Committee. As a Legislative Aide, Alison worked closely with the Representative on several mental health issues including insurance coverage of Post-Traumatic Stress Disorder and comprehensive assessments for foster youth.
An Austinite at heart, Alison loves living in the city known for a few of her favorite things: the Capitol, awareness of social issues, and breakfast tacos!
Email: alison@austin.utexas.edu
Phone: (512) 471-7627