National Advisory Council
The National Advisory Council provides guidance and expertise to Hogg Foundation staff on matters related to strategic planning, major grant initiatives and other projects and activities. Council members typically have expertise in fields related to the Hogg Foundation's mission, such as psychiatry, sociology, philanthropy, public policy and law. They bring many different perspectives to the foundation, including consumer and family advocacy, lived experience of mental health/illness, academia, and public and private sector practice. Council members are appointed by the executive director and serve staggered five-year terms. The council meets annually.
Daniel Dawes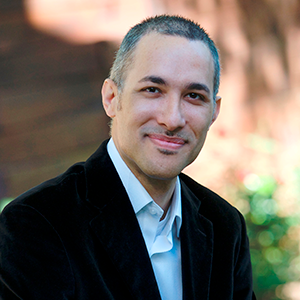 Daniel E. Dawes, J.D. is an attorney, administrator and author who has led numerous efforts to address health policy issues impacting diverse populations in urban and rural communities both domestically and globally. His extensive legal, policy, administration, education, research and government experiences and focus on health reform, health equity, and health system transformation has made him widely sought after by governmental and non-governmental entities. His work bridges research, healthcare, population health and public health, and takes an interdisciplinary and community-engaged approach to develop effective and innovative solutions in order to tackle healthcare, behavioral health and public health issues. He is the author of the groundbreaking and best-selling health policy book, 150 Years of ObamaCare, published by Johns Hopkins University Press.
Term of Service: 2017 – 2022
Letty Elenes
Letty Elenes is the project director for the Copeland Center for Wellness and Recovery, Technical Assistance Center-Doors to Wellbeing. She is a pioneer in the Alameda County Youth Consumer Movement and an award-winning program director with a record of identifying, creating and executing successful programs to address youth and adult mental health needs. Elenes is co-author of WRAP® for Youth (Wellness Recovery Action Plan) and a popular public speaker with youth and adult audiences. She is a founding member of the Pool of Consumer Champions-TAY Committee, the Alameda County TAY System of Care, TAY Advisory Board and the Copeland Center National Youth Council. Elenes is passionate about community health and has been involved with efforts for systems change since she was 14. In her spare time she gives back to the community by raising awareness about wellness, breast cancer, and cervical cancer.
Term of Service: 2015 – 2020
Roderick King
Roderick King, M.D., is currently chief executive officer of the Florida Institute for Health Innovation and an associate professor in the Department of Public Health Sciences at the Miller School of Medicine. He holds faculty appointments at the Harvard Medical School and the Harvard School of Public Health, where he formerly directed the Program on Cultural Competence in Research at the Harvard Clinical Translational Science Center. His academic work, teaching and key consulting roles focus on minority health policy and improving the health of underserved communities via leadership and organizational change to address health disparities.
Term of Service: 2014 – 2019
Ricardo A. Millett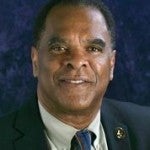 Ricardo Millett is principal of Millett & Associates and a principal associate of Community Science. He has over 35 years of experience in evaluation research and program management at the community, nonprofit, city, state, philanthropic levels and federal levels. He also has extensive experience as a scholar/practitioner who applies knowledge, data and research to better inform responsive programs and policy results for communities and funders. Dr. Millett has lectured and published extensively on the application of social science research methods and usefulness to addressing societal inequities. 
Term of Service: 2014 – 2019
Sheila Pires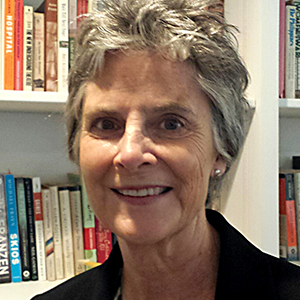 Sheila A. Pires is a founding partner of the Human Service Collaborative of Washington, D.C., a policy and technical assistance group specializing in child and family service systems. Ms. Pires has over 35 years of experience in national, state, and local government and non-profit agencies serving children, youth and families at risk. She has held senior staff and management positions in the U.S. House of Representatives, the U.S. Department of Health, Education and Welfare and the Carter White House. She co-chaired the children's mental health and substance abuse committee of President Clinton's Task Force on Health Care Reform, and co-authored the children's issue brief and policy recommendations for President Bush's New Freedom Mental Health Commission. In the Obama Administration, she was invited to present on children's behavioral health at the Center for Medicare and Medicaid Services Grand Rounds. She serves as the Senior Consultant to the Children in Managed Care and Child Health Quality Programs at the Center for Health Care Strategies and is a core partner of the National Technical Assistance Network for Children's Behavioral Health, co-leading the Network's focus on policy, system design and financing. Ms. Pires served as Deputy Commissioner of Social Services for the District of Columbia and led a reorganization of the city's child mental health system as head of child mental health services. She has consulted with most states, as well as counties, cities, neighborhoods, foundations, and family organizations, and has authored numerous publications on systems change, including Building Systems of Care: A Primer. Ms. Pires received her B.A. from Boston University and a Master in Public Administration from Harvard University.
Term of Service: 2017 – 2022
Mary Rainwater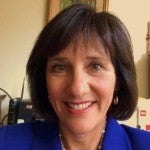 Mary Rainwater, LCSW, consults with nonprofit and government health, mental health and philanthropy organizations and academic institutions. Her professional areas of skill and expertise include policy analysis and development; design and implementation of philanthropic and publicly funded program initiatives; strategic planning; nonprofit administration and management; organizational training, technical assistance and capacity building; and resource development and fundraising. She has extensive expertise in the areas of mental health, the delivery of integrated health services to underserved communities, and designing and developing programs for special populations.
Term of Service: 2013 – 2018
Ken Thompson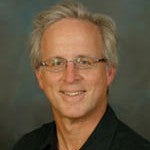 Ken Thompson, MD, is a public service psychiatrist and a Clinical Associate Professor of Psychiatry at the University of Pittsburgh. He has focused his career on improving public psychiatric services, primary care and public/population health with a particular emphasis on achieving health equity. Dr. Thompson has 30 years of experience providing and leading psychiatric care in primary care, community mental health programs and other community settings. Since 2013 he has been the consultant psychiatrist at the Squirrel Hill Health Center (a Federally Qualified Health Center), the Milestone Mental Health Center, the Center for Inclusion Health at Allegheny General Hospital and the Duquesne University Psychology Clinic. He also sees patients at the Center for Aviation Medicine, where he evaluates pilots for fitness to fly.
Term of Service: 2016-2021